We love to tweak and monitor our computer performance, as it helps us to better manage resources and improve our productivity and gaming needs. MSI Afterburner is one such software that helps games to monitor and tweak their graphic card performance. Matter of fact, MSI Afterburner is the most used graphic card utility tool and is compatible with many graphic cards. However, people have been reporting various instances where the MSI Afterburner is Not Detecting GPU on Windows 11.
The issue mainly arises because of improper connections, port problems, display problems or sometimes configuration problems. No matter the problem, if MSI Afterburner is not able to detect your connected cards, it will not be able to monitor them. So here are some troubleshooting methods to help you with the situation.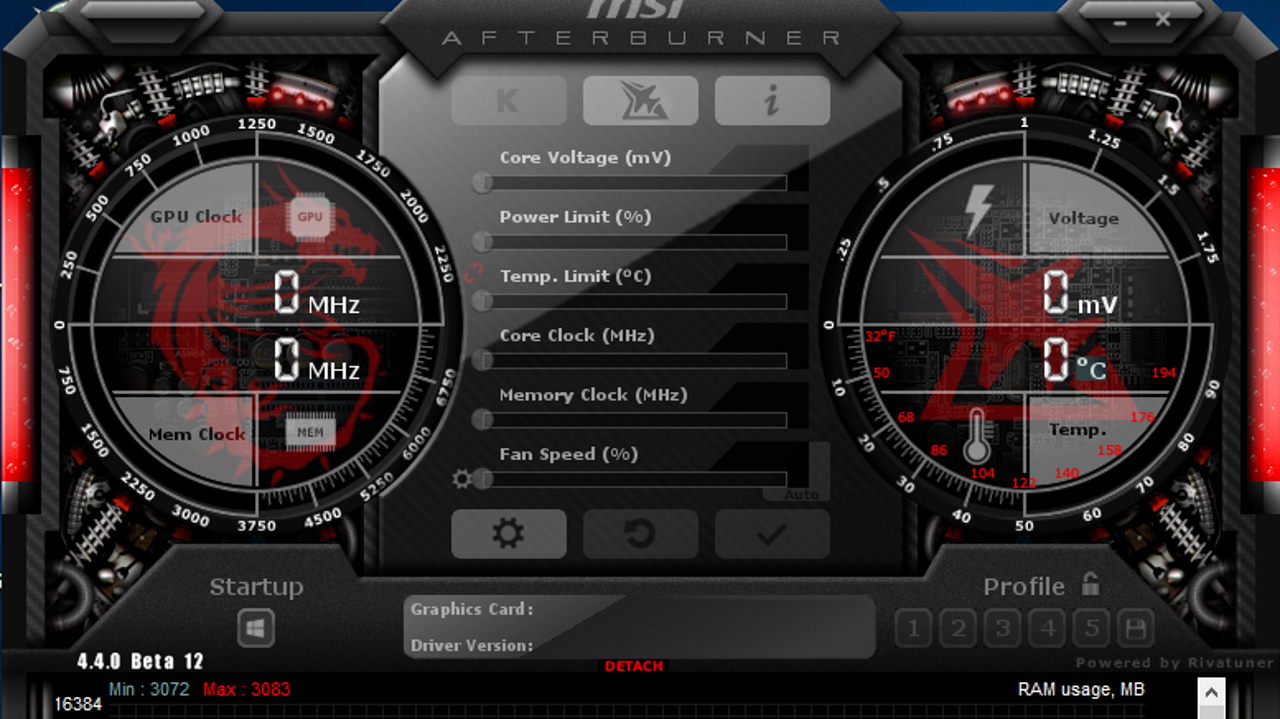 How to Fix MSI Afterburner Not Detecting GPU on Windows 11
The main reason behind this issue can be as simple as poor internet connection, or faulty configuration. Sometimes outdated graphics cards can also lead to this problem.
Check Monitor connection and cable
In many cases, GPU will not be detected properly if the connections are not made right. Please cross check if all the cables are connected properly. If you are using an external GPU, make sure it is powered correctly and all the cables are connected properly. In case you have a dual monitor setup, please make sure it is configured properly as well.
Disable low-level IO driver
In most cases, the issue is a very simple and straightforward of configuration mismatch. This happens because of low-level IO drivers present in your PC which help to connect with the GPUs unit. However, they are not efficient and can fail anytime. So once you disable the IO driver, MSI Afterburner will be able to detect the GPU units.
Open MSI Afterburner on your PC. Here click on the setting button.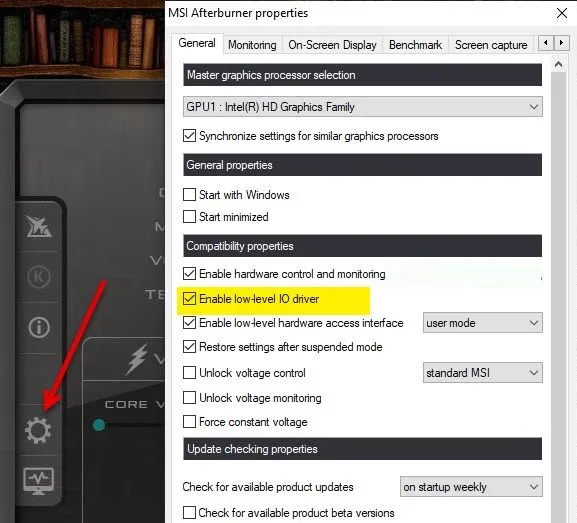 Now navigate to Compatibility properties, untick Enable low-level IO driver.
Click ok to save the setting and restart your PC.
Update Graphics Driver
Graphic drivers are important as they are the bridge between machines to talk to each other. Without a problem driver installed, you will not be able to utilize the true power of a connected GPU unit.
You can open the device manager to update the graphic driver on your PC.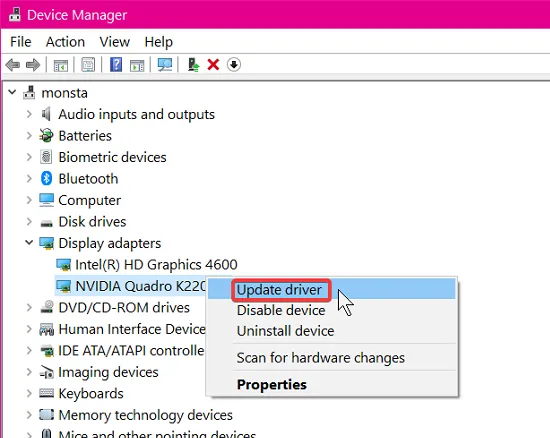 If you have more than one GPU installed, then make sure to update all the GPUs drivers.
Disable NVIDIA and Steam Overlay
NVIDIA & Steam comes with their own version of overall utility apps which helps gamers to play the game in an easy and efficient manner. Although these in-game overlay apps are always running in the background whenever you launch the game client, it's quite possible to have issues with the GPU processes or system resources.
Open the Steam client > Go to Library.
Now, right-click on Game Title > Select Properties.

Head over to the General section > Here just uncheck the Enable Steam Overlay checkbox.
Remove Cheat Programs
There are many game cheating software available that essentially help you play games in an easy mode. For eg, there are cheat programs for Fortnite and PUBG which blocks your GPU from loading grass texture. This in turn helps you to see enemies from a distance. Such programs may be the reason why MSI Afterburner is not working on your Windows 11 PC.
Vanguard Anticheat is one such app that is being reported by many users. Once you delete this particular software (if installed) then the issue will go away.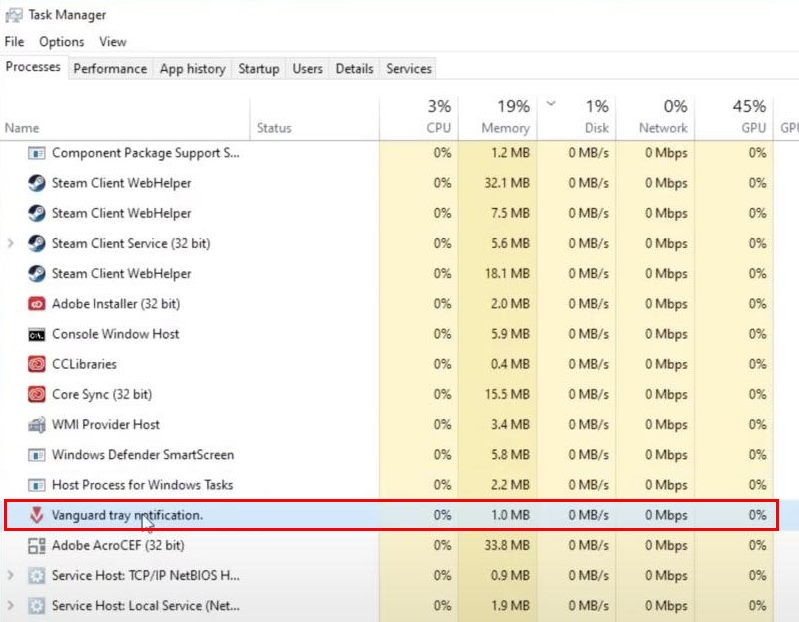 Go to settings > App and features. Here find the Vanguard application and uninstall it from your system.
Update Windows 11
Windows 11 is still in an experimental stage where some applications and drivers work, others doesn't. This is a serious headache for many people especially developers and gamers who need to work with complex programs on day to day basis. But don't worry as Microsoft is working on such issues and releases updates periodically. So make sure to update your Windows 11 whenever a new update is available.
Reinstall MSI Afterburner
If none of the above methods works for you, then it's quite possible that the MSI installation you have is either corrupted or some of the key file components are missing. Don't worry, simply uninstall MSI Afterburner on your PC and install it once again from the official MSI Website.
Note: The new version of Afterburner has been causing many issues indicating that the software is faulty itself. If the latest version doesn't work, we recommend you to try the older version and see if it works.
Conclusion
This brings us to the end of this guide for fixing MSI Afterburner Not Detecting GPU on Windows 11. Please note that Windows 11 is still new and a lot of PC will be facing issues with utility software, especially related to GPU and CPU performance. So make sure to update your windows whenever a new update comes.