Movies are a great piece of entertainment. For most people, movies are a time killing drug. And as we're amidst a global pandemic, the people are all demanding movies more than they ever did. Out of all the genres of films out there, we'll focus on horror movies today. Since Netflix is one of the most favorite streaming services for people out there, let's combine it with Horror movies.
20 Best Horror Movies Streaming on Netflix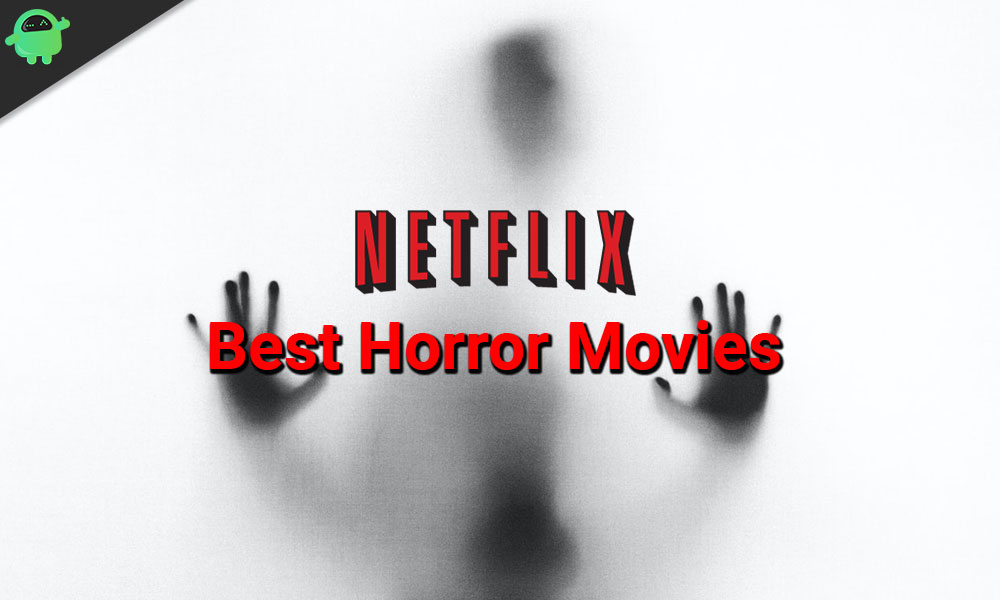 In this article today, we'll take you through the 20 best horror movies streaming on Netflix. The moves included in the list below are not entirely based on its reviews. We've also taken our personal preference into consideration so we believe none of them will disappoint you. So without any further ado, let's dive into the list of 20 best Horror movies streaming on Netflix.
1. 1922 (2017)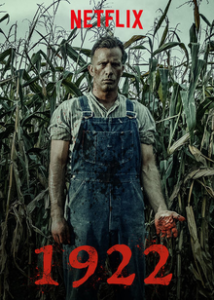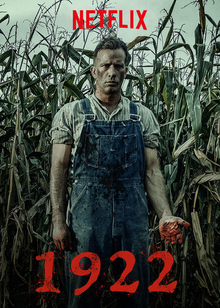 1922 is a horror/drama masterpiece by Zak Hilditch. The movie revolves around a pretty dramatic story that one wouldn't even mind to make up in his mind. This horror piece shows you the story of a Rancher, Wilfred James(Thomas Jane), who manipulates his teenage son into participating with his plan to murder his wife to secure the share of her family's money. The story further goes on showing how the father and son cope with the dreadful past.
IMDb = 6.3/10
Rotten Tomatoes = 91%
2. Apostle (2018)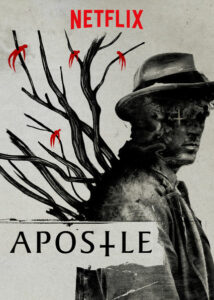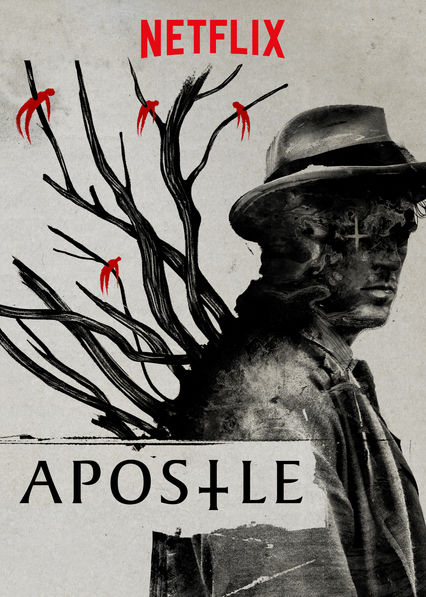 This 2018 Netflix Original is Gareth Evans' shifting from action movies to a horror one. Apostle is a Horror/Thriller film from Gareth Evans. This film portrays around a brother who returns home, only to find out that his sister is being held for ransom by a remote cult. The story follows his path of rescuing the sister and uncovering evil secrets among the cult along his way.
IMDb = 6.3/10
Rotten Tomatoes = 80%
3. As Above, So Below (2014)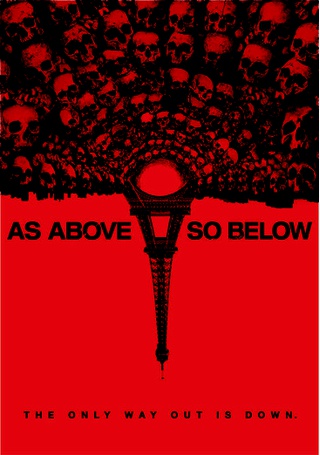 As above, so below is a Horror/Thriller movie by John Erick Dowdle. The story sets off with the Archaeologist Scarlett Marlowe (Perdita Weeks) who devoted her whole life to finding the Flamel's Philosopher's Stone, one of history's greatest treasures. After learning the fact that it is buried underneath the Catacombs of Paris, she recruits a team to guide and document the journey. The hell that they went into and the struggle there will certainly push you to the edge of the seat.
IMDb = 6.2/10
Rotten Tomatoes = 26%
4. The Autopsy of Jane Doe (2016)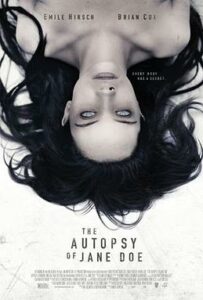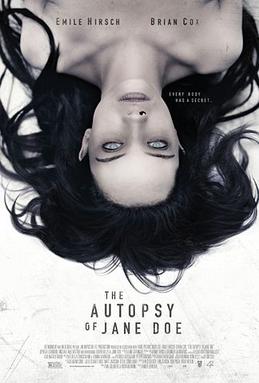 The Autopsy of Jane Doe is a 2016 Horror/Thriller movie directed by André Øvredal. This film portrays a father and son coroners, Brian Cox and Emile Hirsch, in a small town. One late night, they get a delivery of a beautiful Jane Doe for Autopsy. The story mostly revolves around the investigation on her body and things get more and more creepy as both of them uncover bizarre clues from the dead body of Jane Doe.
IMDb = 6.8/10
Rotten Tomatoes = 87%
5. The Blackcoat's Daughter (2015)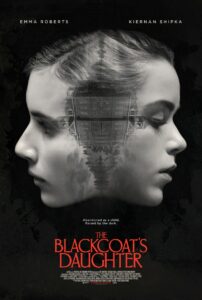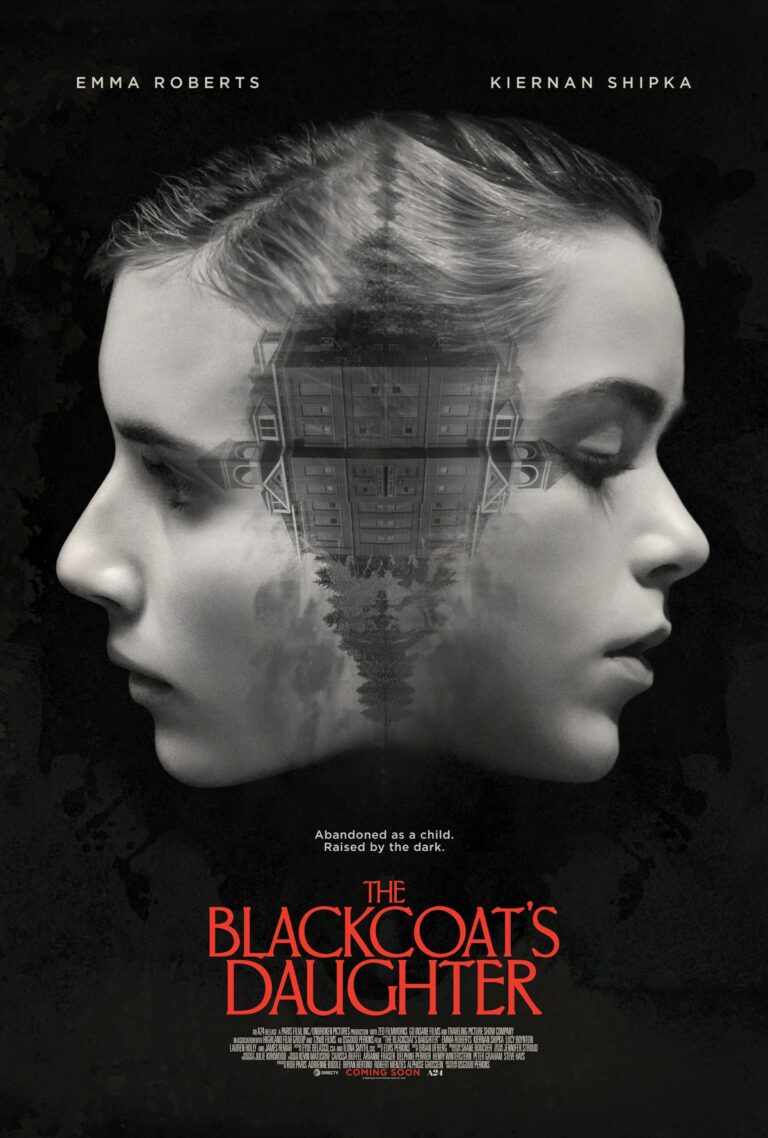 This is a Horror/Thriller film directed by Anthony Perkins, the son of Norman Bates. The story of the film portrays 2 plotlines revolving around 3 girls. The movie stars Emma Roberts, Kiernan Shipka, and Lucy Boynton. Kiernan Shipka, and Lucy Boynton are at a boarding school and they start to experience a sinister threat. Emma Roberts, on the other hand, is on her way to the school and the film beautifully portrays an amazing final act.
IMDb = 5.9/10
Rotten Tomatoes = 72%
6. Cam (2018)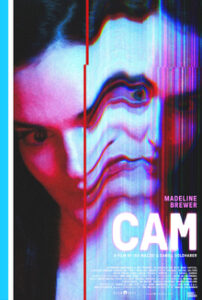 This Horror/Mystery movie by Daniel Goldhaber portrays around the mystery that's been happening with a camgirl. The story of this beautiful film later takes on a twist when another mysterious girl who looks just like the camgirl takes over her channel. The camgirl finds out that she's been online the whole time when she was asleep. It's a blend of mystery and horror, that is sure to treat you with great entertainment.
IMDb = 5.9/10
Rotten Tomatoes = 93%
7. Cargo (2017)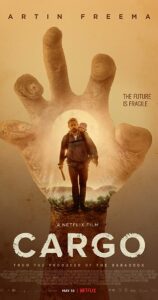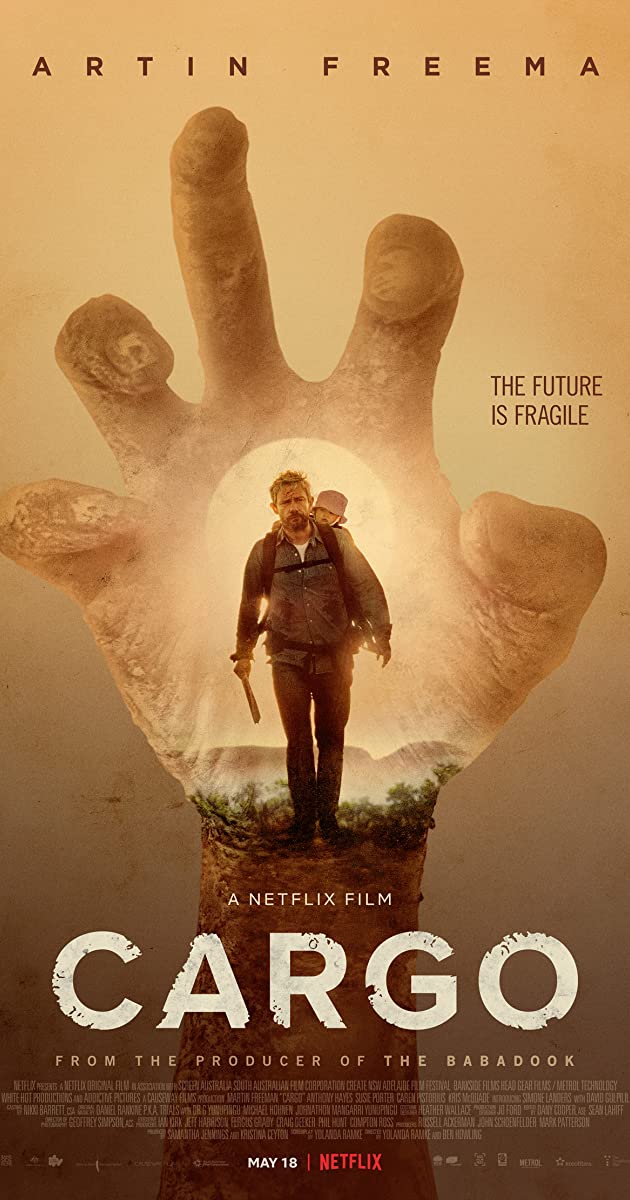 Cargo from 2017 is a Drama/Apocalyptic and post-apocalyptic masterpiece directed by directors Ben Howling and Yolanda Ramke together. This film revolves around the life of an infected father in the aftermath of a violent pandemic, who tries to get his child to a safe place after the mother's infected death. The film stars Martin Freeman and he needs to find someplace safe for his child within 46 hours before the infection spreads all over him.
IMDb = 6.3/10
Rotten Tomatoes = 88%
8. The Endless (2017)
The Endless is a 2017 indie Horror movie directed by the directors Justin Benson and Aaron Moorhead. This portrays a supernatural event that surrounds a cult. Two brothers receive a video message convincing them to join the same cult that they escaped a decade earlier. As they revisit the cult and reconsider their beliefs, they'll start to notice the supernatural events happening around them. The movie further goes on as the brothers race to unravel the mystery around.
IMDb = 6.3/10
Rotten Tomatoes = 88%
9. Gerald's Game (2017)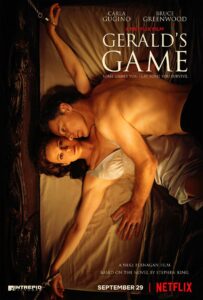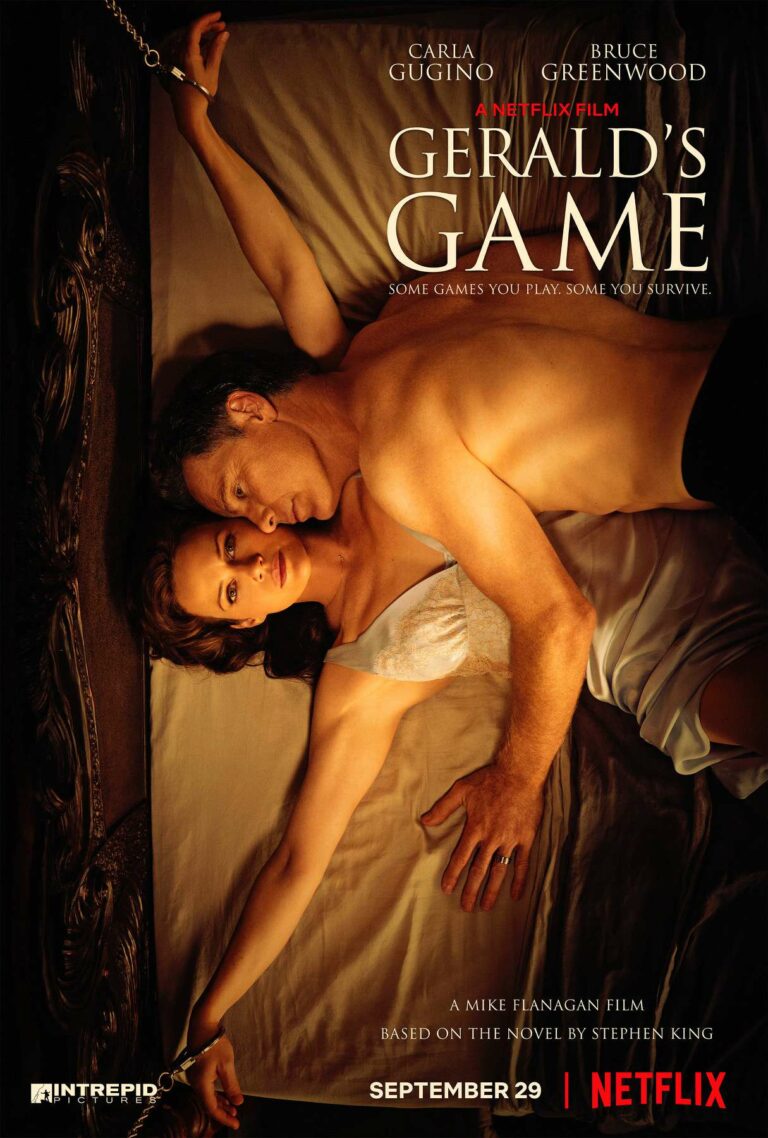 Gerald's Game is a Horror/Thriller movie directed by Mike Flanagan. The movie stars Carla Gugino who takes on the role of the wife of the successful Gerald. Gerald pulls up a surprise rape fantasy on his wife and handcuffs her to the bed. During their kinky game, the wife accidentally kills Gerald. The movie further takes on as she struggles to escape while hearing voices and seeing her inner demons.
IMDb = 6.6/10
Rotten Tomatoes = 91%
10. Girl on the Third Floor (2019)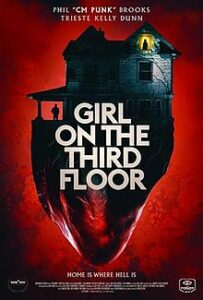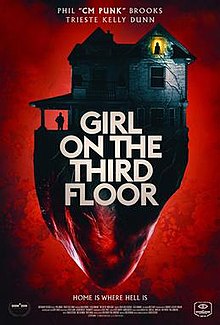 Directed by Travis Stevens, Girl in the Third Floor is a Thriller/Psychological Horror movie starring wrestler C.M Punk. The movie starts off as he tries to renovate a house in the suburbs of Chicago for his family. While he had with the house for himself and his family, little did he know the house had planned the other way around. The story further progress with his struggles with the bad things in the house.
IMDb = 4.6/10
Rotten Tomatoes = 82%
11. Hush (2016)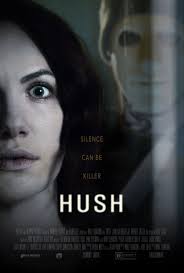 Hush is a 2016 Horror/Thriller movie under the direction of Mike Flanagan. The movie stars Kate Siegel as a deaf woman who is trying to evade from a masked killer outside her house. She lives as a writer who retreated to a house in the woods, unaware of her stalker that surrounds outside her house. The struggles of Kate Siegel as a deaf woman trying not to die in the hands of the masked killer make up a perfect horror and thriller combo!
IMDb = 6.6/10
Rotten Tomatoes = 93%
12. Insidious (2010)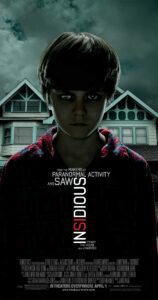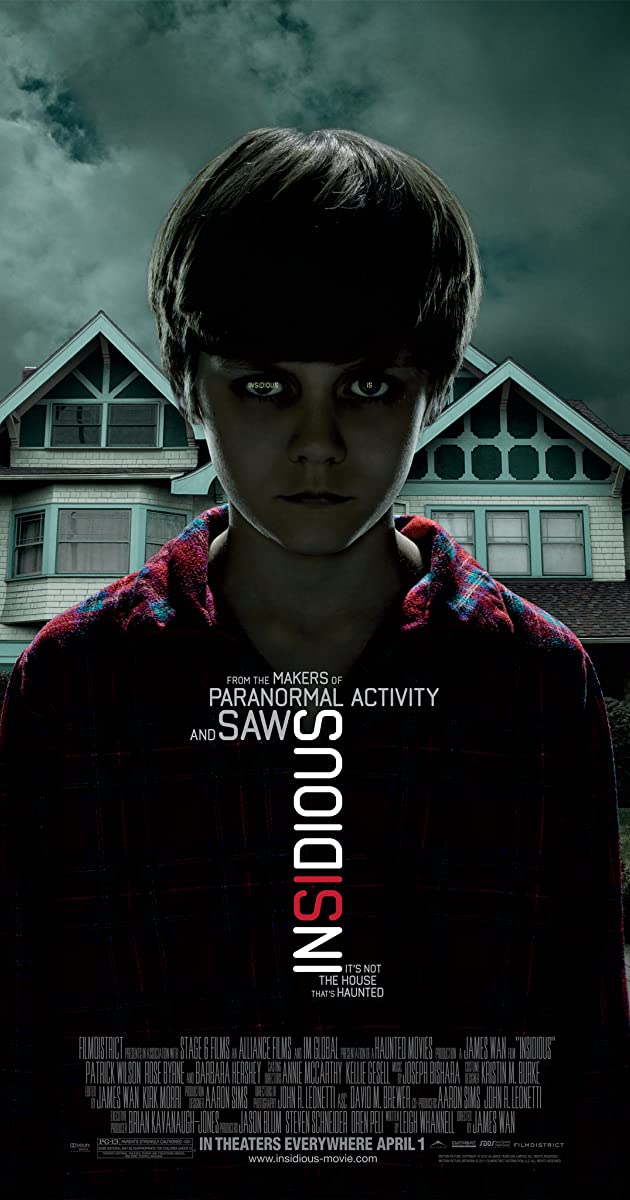 There is never a list of horror movies that Insidious doesn't make into. Directed by James Wan, this is a Horror/Thriller ghost story that revolves around a family. Patrick Wilson and Rose Byrne shift to a new house. As time went by, their son falls into a coma, followed by paranormal activities that begin to occur in the house. After finding out that their son is lost in a Supernatural Realm called the Further, the movie portrays the parents' attempt to bring him back and the paranormal activities that follow.
IMDb = 6.8/10
Rotten Tomatoes = 66%
13. The Ritual (2017)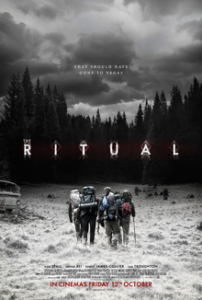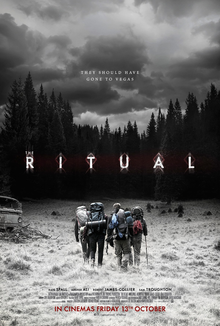 The Ritual is a Horror/Mystery film directed by David Bruckner. The movies follow the story of the death of a man and the events that happen after him when his friends find a way of healing. After the death, the four college friends set out for a hike, hoping to heal themselves with it. Taking the wrong path, they lead themselves into the mysterious forests of Norse legend. The story keeps on as an ancient evil decides to follow and stalk them.
IMDb = 6.3/10
Rotten Tomatoes = 73%
14. Sinister (2012)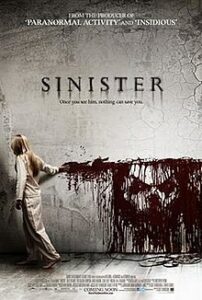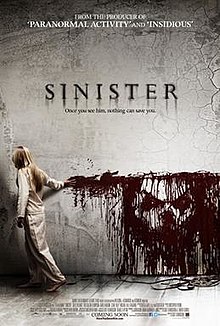 Directed by Scott Derrickson, Sinister is a 2012 Horror/Thriller movie starring Ethan Hawke. Ethan plays the role of a true-crime writer, who, sadly, didn't make a best seller in more than 10 years. As he becomes more and more desperate for a hit, he finds out about a snuff film that shows the death of a family. Vowing to solve the mystery, he gets his own family to move to the victims' house. Encountering the presence of a supernatural force there, he learns it was a bad idea and films move on with their struggles.
IMDb = 6.8/10
Rotten Tomatoes = 63%
15. Train to Busan (2016)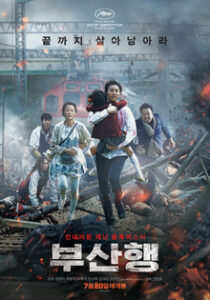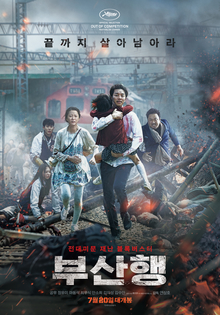 Just like Insidious, Train to Busan is another movie that always manages to make into the lists of horror movies. Directed by Yeon Sang-ho, this is a Horror/Thriller movie that shows us the story of a zombie outbreak. While a father and a daughter get on a train to see the mother, they encounter the events of a zombie outbreak. The father being partially infected, the story further shows us his struggle to keep his daughter safe from himself.
IMDb = 7.5/10
Rotten Tomatoes = 94%
16. The Witch (2015)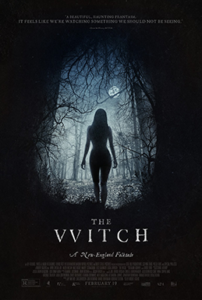 The Witch is a 2015 Horror/Drama movie directed by Robert Eggers. The movie revolves around the life of a Puritan family in the 17th century in New England. The family does their best and sets up a farm by the edge of a remote forest. The scary part is that there are not other families that live nearby. Things get even worse when they find out that something is haunting them.
IMDb = 6.9/10
Rotten Tomatoes = 90%
17. Paranormal Activity (2007)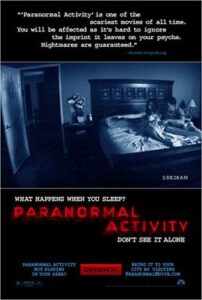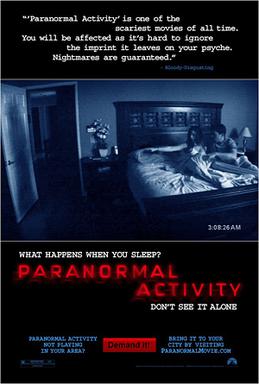 The first, original Paranormal Activity is one of the oldest Horror movies we can watch right now. Despite its age, the film is still worth watching if you haven't already. Directed by Oren Peli, this film shows you the story of a young couple. They are terrified of the presence of evil forces as they move into a suburban residence. They decide to find out what's wrong by installing cameras everywhere and they struggle to cope with the visuals and the events.
IMDb = 6.3/10
Rotten Tomatoes = 83%
18. Event Horizon (1997)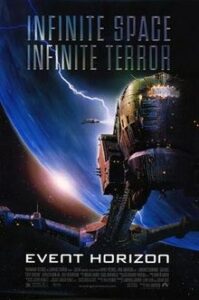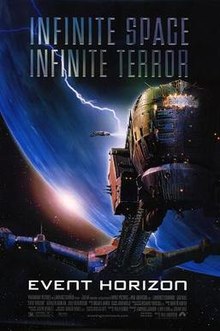 Event Horizons is an old Sci-fi/Horror movie directed by Paul W.S Anderson. The film portrays a team of astronauts that are sent out to discover what happened to a missing spacecraft. During this mission of investigation, the team of astronauts finds out some truly awful things. Though Event Horizons somewhat revolves around space and the events happening there, there's truly a lot more in the film that's horrifying.
IMDb = 6.7/10
Rotten Tomatoes = 27%
19. It Comes at Night (2017)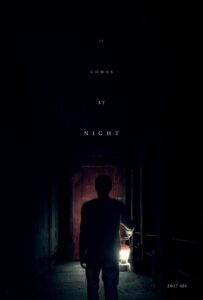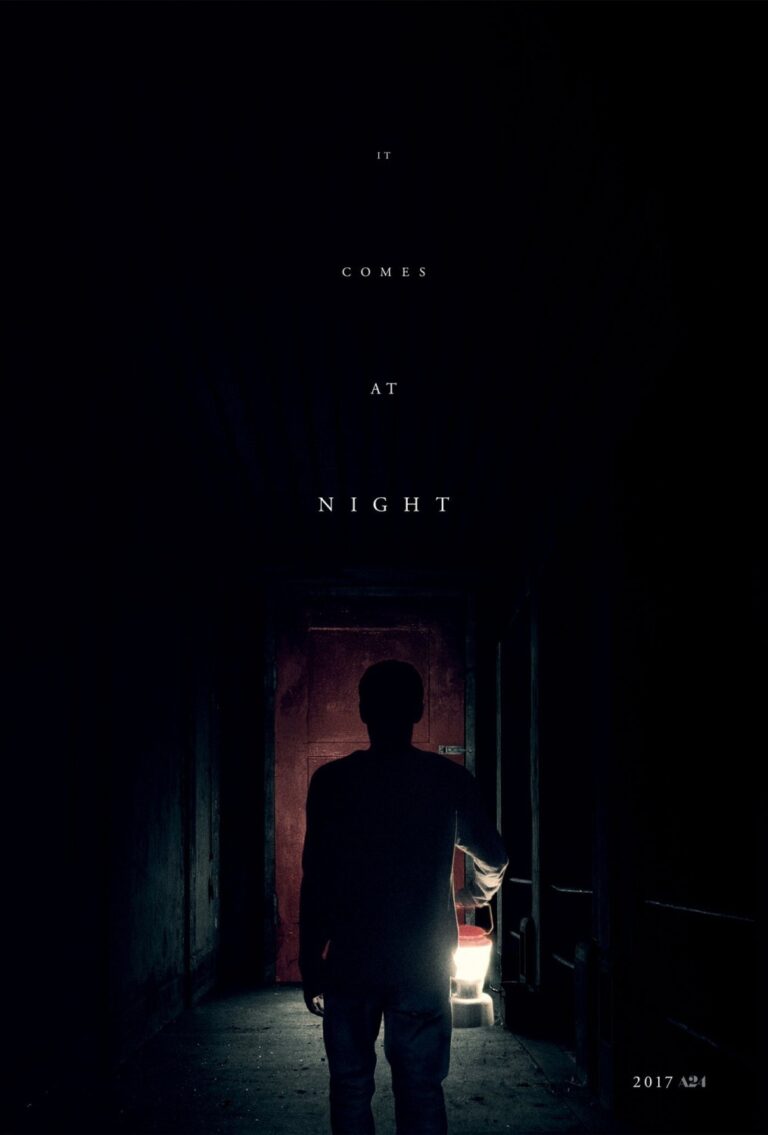 It Comes at Night is a 2017 Horror/Mystery movie directed by Trey Edward Shults. The movie shows you the story of families that survived a mysterious apocalypse. The aftermath of apocalypse left the world with only a few survivors, and the two families had to share a house to keep away from the outside evil. The film takes on a twist when they find out that the horror comes within.
IMDb = 6.2/10
Rotten Tomatoes = 87%
20. Shutter (2004)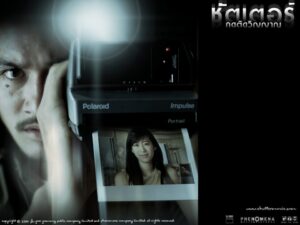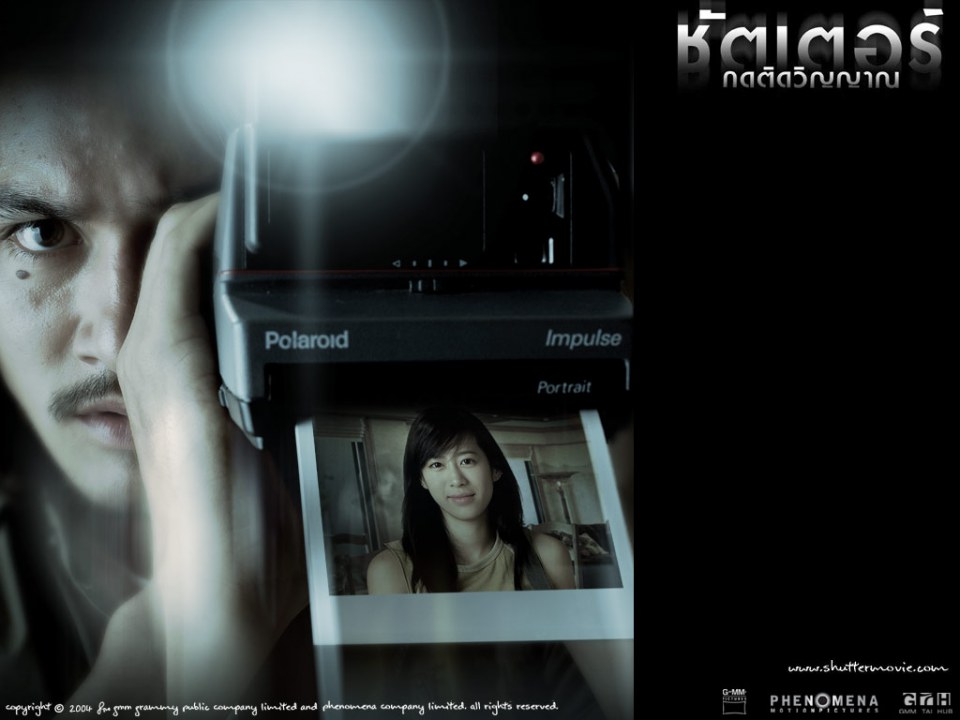 Under the direction of directors Banjong Pisanthanakun and Parkpoom Wongpoom, Shutter is a horror/Thriller movie from 2004. The film revolves around the life of a couple, Jan and Tun. One day, they accidentally run their car over a girl. Not bothering to stop and cope with the aftermath, they'll run away without stopping. The film further goes on as the couple starts to struggle with the strange shadows that appear in the photos they take.
IMDb = 7.1/10
Rotten Tomatoes = 59%
The movies listed above aren't really ranked. They are handpicked by looking at its rating and personal preferences, and randomly listed above. All of these movies share a Horror factor in common, but it's the directing method and the ability of the actors that makes each of them different and worth watching. That said, we hope reading the article above has equipped you with some bit of information. Please let us know by commenting down below if you have any further queries regarding the same.
Also, check out our iPhone Tips and Tricks, PC tips and tricks, and Android Tips and Tricks if you've got queries for it or want help. Thank you!