Aside from regular cable channels, the TiVo box is something that allows you to watch, record, and store videos of streaming networks such as Netflix. TiVo box has an on-screen schedule guide that allows you to record episodes in certain series, add episodes to wishlist. Additionally, it has a feature to record shows on DVR storage based on your interest. If you use the TiVo box every day, it might have become part of your life.
However, asides of all awesome features TiVo box has got, sometimes even it messes up things. One of the most popular entertainment sources is Netflix. Sometimes, the Netflix app may stop working on the TiVo box. Since these issues are easy to fix, there is no need to worry.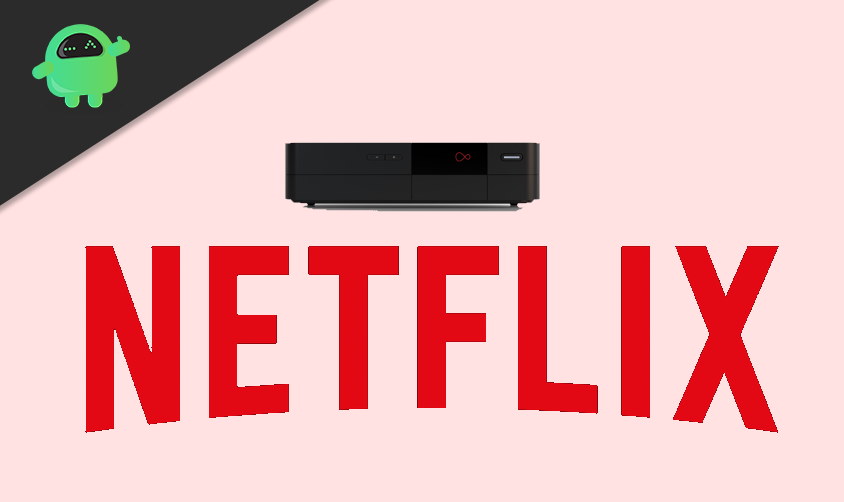 How to Fix the Netflix app not working on TiVo Box?
There can be many reasons that make Netflix stop working. Most of them are easy to fix so, there are some simple solutions that you would try before calling an expert. We have explained them below.
Method 1: Sign Out and Sing back in
Some users said that signing out and singing back worked in solving this problem. So, if you recently updated your TiVo box or it went under maintenance, you should try this simple trick before anything else.
Method 2: Reboot your device
Turn off your whole home entertainment system completely, and you can take reference from manuals is you don't know how to do it properly or to avoid any Risk.
Sometimes, many devices go on sleep mode instead of shutting down. It may cause loss of data, so unplugging all devices would be great.
Plug you all device after 5-10 minutes and turn on your system.
Many times it happens that any device stop working, we unplug the device and plug it back, and that device magically starts working. Isn't this worth giving a try?
Method 3: Turn on and off child protection
Step-1 First of all, head over to your Vergin media account.
Step-2 Then go to the "My Apps" section from your account.
Step-3 Now, you will able to see the "Web Safe" option. Click on it.
Step-4 Now, Turn on the "Virus and Child Safe" option.
Step-5 Restart your Tivo box and launch Netflix on it.
Step-6 Turn off the "Virus and Child Safe" option. And check if the problem is solved or not. Cheers, if yes, else move to our next solution.
Method 4: Check if your TiVo box is working or not
First, Try checking if other apps such as youtube, HBO, and Hulu are working on your TiVo or not. If they don't, you must consider calling an expert. In case you are facing this issue only with Netflix, You might consider checking your Internet connection, router, firewall, or anything that is connecting TiVo and home line. It is must check them out, and They might be blocking TiVo box to launch Netflix,
Method 5: Restart Virgin Internet Hub
There can be some problems which your virgin internet hub. Turn off the virgin internet hub from where it is located. Unplugging and plugging back is an old fashioned way to make things working again. Give it a try here too. You should wait a few minutes before plugging it back. After connectivity is 100% restored, try running Netflix. We recommend trying this only if none of the apps are working on your TiVo box.
Method 6: Putting hub into Router Mode
Step-1 Firstly, Run your default web browser and type "192.168.100.1"(without quotes) into the address bar.
Step-2 Now, Enter your password and login to your hub page.
Step-3 We can see "Modem Mode" on the bottom left, choose the "Disable Modem Mode" option, and click on "Apply Changes."
Step-4 Now, Wait for your device to reboot. Then restart your TiVo box and then try to run Netflix. Bingo if it works.
Conclusion
Thus, this was all about How to Fix the Netflix app not working on TiVo Box. We saw six methods here, but you don't wanna try things yourself. You can always call a service center. Sometimes, it can be a problem on their side too. So, putting work on professional's hands will definitely help you, and it will also save a lot of time for sure.