VPNs are popular due to some reasons like increasing your privacy online and accessing the content that is blocked in your geographical region from Youtube, Netflix, etc. TunnelBear is one of the best VPN that you can use to get these features. But sometimes it does not work while streaming on Netflix. When you access Netflix using this VPN, it gives you an error that "whoops something went wrong streaming error". There are so many VPN users who are facing these problems even when using some different VPN providers.
Netflix had started blacklisting those users who were trying to access it through different IP addresses back in 2016. Most of these users try to access content that is not accessible in their country. Netflix probably is doing this to make its platform more secure.
TunnelBear used to work best for the streaming platforms to access the blocked content in a particular geo-location. This is also the reason TunnelBear become popular. But at these times, getting TunnelBear VPN error while streaming Netflix. So, let's see how we can get out of this error and stream on Netflix as we do.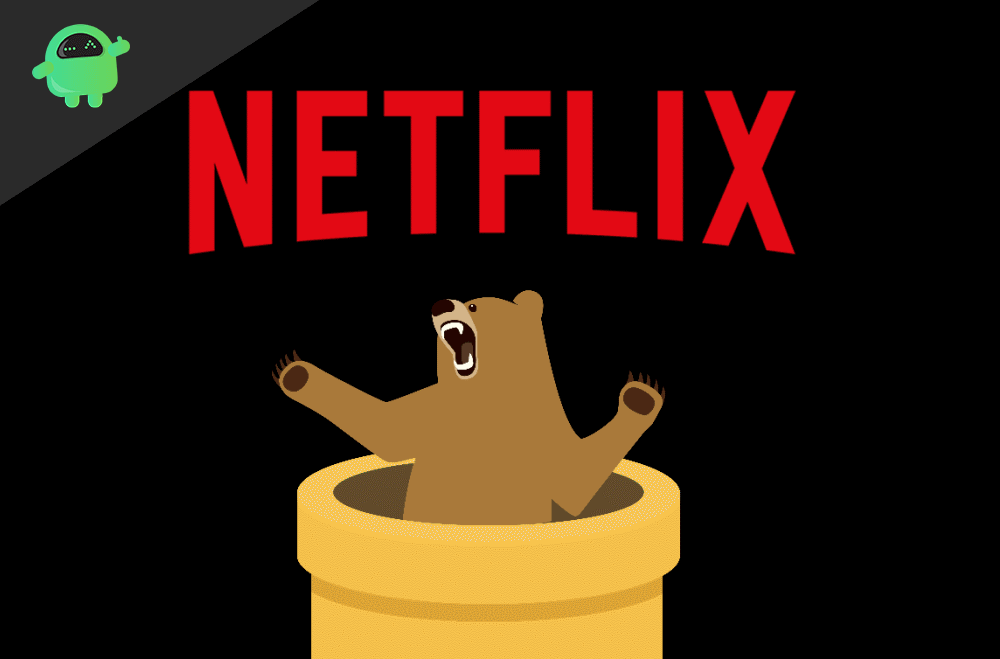 How To Fix TunnelBear Netflix error?
For fixing this error, there are some of the things which you can do that can help you to use this VPN as it was used earlier. So, let's check all those steps.
Method 1: Troubleshooting
Before connecting to any VPN, you have to make sure that it is properly connected or not. You can do so by just going to a site like whatismyip.com. The location which you will see on the site should be the same as on which you have connected through Tunnbear. It will confirm whether you are connected to that network or not. If that does not look similar, then you can try to turn on and off the VPN.
Netflix usually blocks a particular IP address, and you may get connected to that IP through the TunnelBear. Turning the VPN off and on or selecting a different location from the VPN will change the IP address every time. So, you might get an unblocked IP.
Method 2: Clearing Browser Cookies and Caches
While using Netflix earlier on your browser. It may have stored cookies and caches that are having details of your old location by which you used to access it. Netflix may be picking this location continuously. You should clear these in your browser to see if it works. Let's see how to do this in Google Chrome.
In Google Chrome, click on the three dots at the top right of the window.
It will open a side menu, now select a Setting option from there.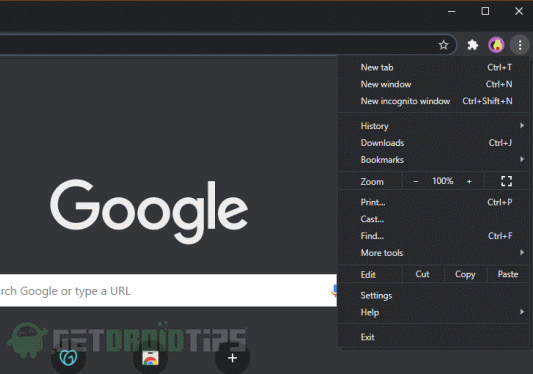 From there, a new tab will open, you just have to move to the "Privacy and Security" section.
Now click on the "Clear browsing data" option.
After this, a small window will open, where you will see three options for clearing browser history, cookies, and cached data. They may be auto-selected if not just select all of those options.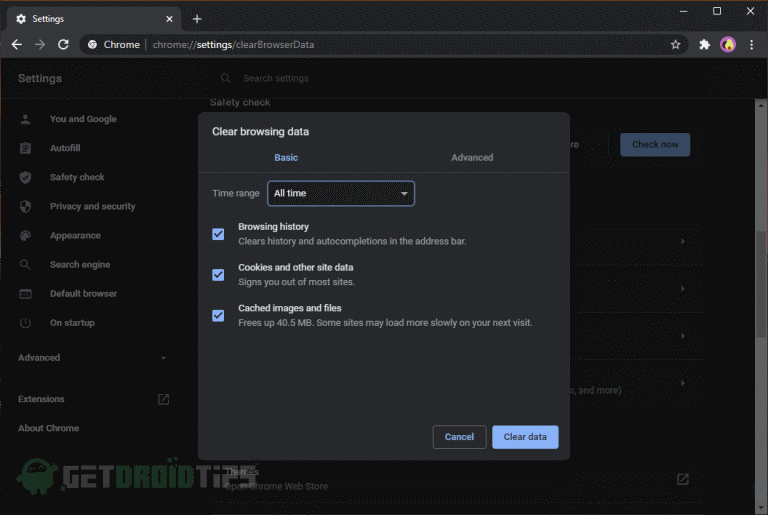 Now click on the "clear data" option. All of the browser's cookies and the cache will be cleared.
Method 3: Disabling Tracking of Browser
Most of the social media or streaming sites try to get real location access of the user through the browser. They mainly do this by giving them recommendations according to their geo-location. Some of them give the location tracking option just to get your location without caring for the IP address. You can disable these services in your browser and then can check again the error is fixed or not.
Method 4: Incognito browser for accessing the content
You can also open the site in the private window of your browser. While surfing anything on the incognito mode, your browser does not track any history, cookies, or caches which has been stored.
Method 5: Change VPN Provider
If the error is not getting out and Netflix giving you the same error while connecting to the TunnelBear VPN, then you can try to use a different VPN server. That will have different IP addresses and locations that you can use.

There are so many options over the internet, which you can use as an alternate for the TunnelBear. Some of the well-known VPN providers are Nord VPN, Express VPN, HMA Pro VPN, etc. These are one of the top-level VPN providers available in the market. They have a wide variety of VPN servers available on their platform. These consist of different countries and cities all over the globe. Their privacy policies are very good as they provide a no-log policy in all of their servers. Other than this, there are also various options available that you can use.
Method 6: Disable the Location Service

s
You may have seen location services that work on your mobile phone. Location access is usually given to location-based apps. This same is done in your windows OS also. Netflix is one of them which requires location access. So, as we earlier discussed how giving access to your location can cause this error. So let's disable the location services in the Windows settings.
Click on the Start button and open the setting application.
In the settings, you will find the "Privacy" option and select that option.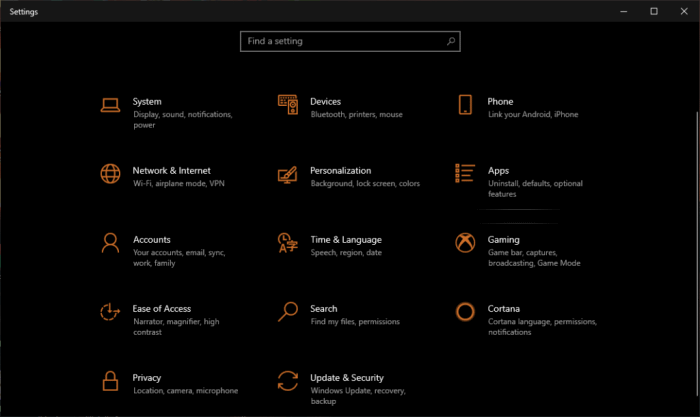 After that, click on the Location tab.
For controlling the location access of your whole computer, you have to login from the administrator account then click on the change option. Then change the location on or off through that toggle.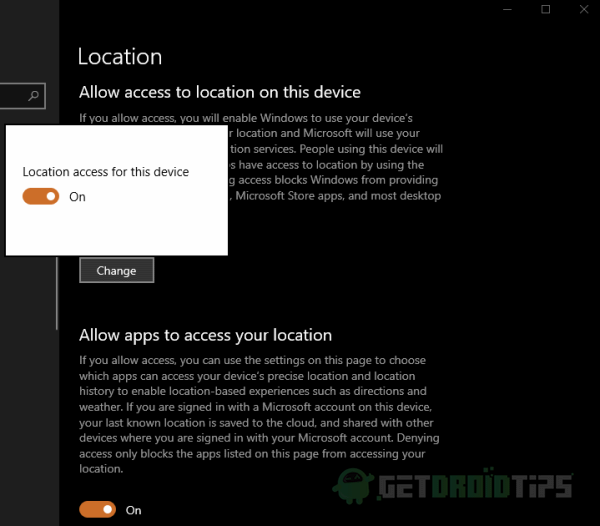 Suppose you want to change the location of a particular user of your computer. Then select the location to turn on or off. If the location of your computer is turned off, then you can not turn the location on for a particular user.
Method 7: Turn on the TCP Override
When you get that Netflix error on the TunnelBear VPN while trying to connect to a different IP, then you may notice that your connection might be uncertain or slow. So, you can turn the TCP Override option on for some improvement in the performance. For enabling it in TunnelBear, you can select the General tab then the TunnelBear preferences. Sometimes it may be already on; if it does, then turn it off to see any changes.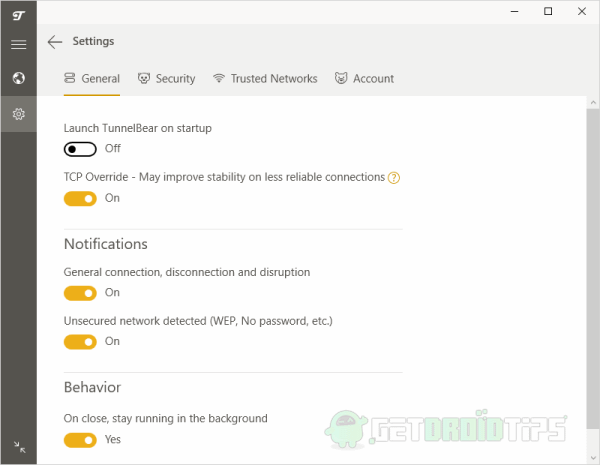 Method 8: Disabling TunnelBear Browser Extension
When you have installed the TunnelBear VPN, you may have installed its browser extension along with it. So, you have to make sure that both things are not running simultaneously because they can interfere with each other functions, and that can cause the Netflix error also. So, if that extension is installed in your browser, then make sure to disable it.
Method 9: Turning on the GhostBear
GhostBear is another feature in the TunnelBear VPN. These features help when you are trying to connect with a country that has some hard censorship laws. So, for enabling it to go to the security tab and then TunneBear preferences there, you will find an option, GhostBear. It makes your VPN more secure and makes your VPN connection not be detected or blocked easily. But only use this if your country has censorship laws otherwise turn it off.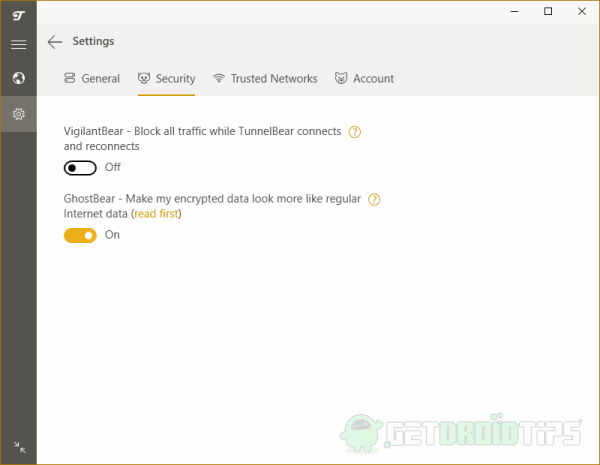 Conclusion
So, these are the steps that you can use to fix the TunnelBear VPN Netflix error. I hope they will work fine.