With the introduction of OTT platforms, Netflix has become the go-to place to kill your boredom. Here, you can watch a wide variety of movies, TV series, and even Netflix originals. The best part about the online streaming service is that it has something for every age group. From kids to adults, you will find content for everyone on Netflix. But above all, what makes Netflix the best time killer is its compatibility with almost all the platforms. You can use it on Android, iOS, Mac, Windows, and even Apple TV. However, being an app, Netflix can also sometimes fall into different kinds of errors. This post is about one of the many errors users face with their OTT platform, i.e., Netflix crashing or not working on Apple TV.
If you have a second-gen or later Apple TV set-top box, then you have the option of downloading the Netflix official app and streaming and downloading shows, movies, and Netflix originals. But all these things will only be possible if Netflix works efficiently on Apple TV. So, coming back to the topic, is there any possible way to fix Netflix's crashing and not working issue? Luckily, there is, and this post that is all about that. Here we are going to talk about different workarounds that will help you fix the Netflix incompatibility problem you are facing with Apple TV. So without any further ado, let's get started.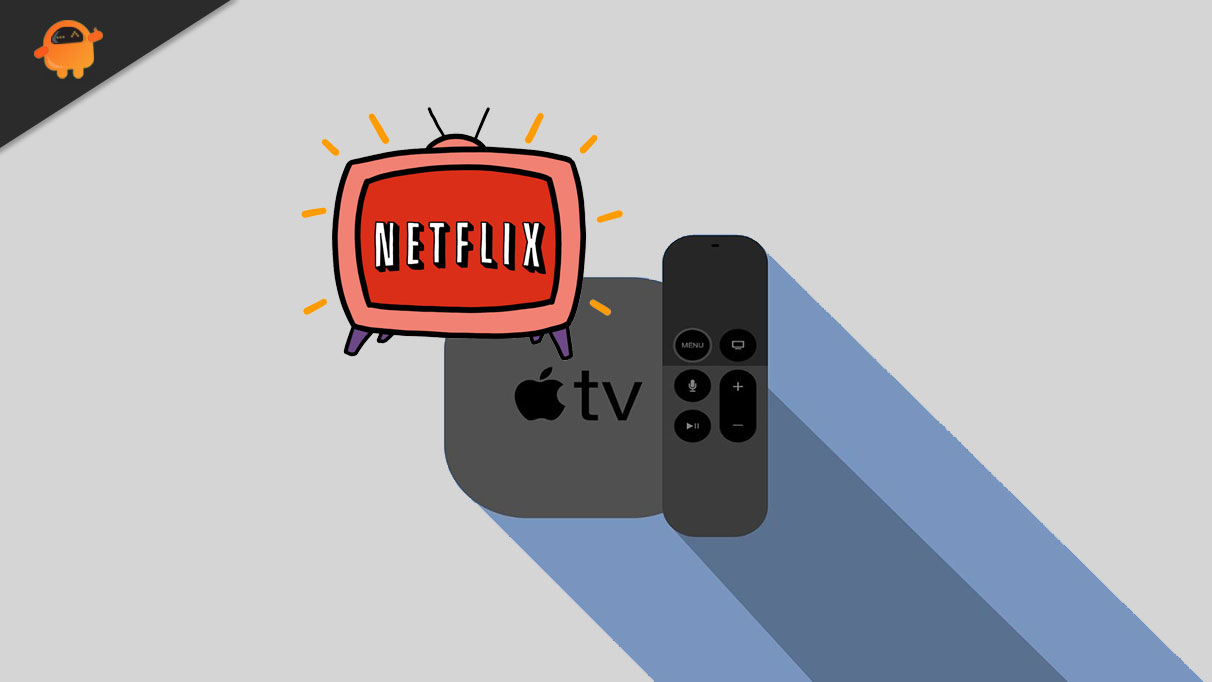 Fix: Netflix Crashing or Not Working On Apple TV
Netflix on Apple TV offers almost the same experience as on any other device. But similar to other Netflix-supported devices, there are a few barriers that users have to face. Netflix crashing or not working on Apple TV is among the biggest problem that one can come across. So, let's check out how you can fix the problem with some simple workarounds.
Fix 1: Recheck Your Internet Connection
The possibility is that the problem lies with your internet connection, and you're wasting your time wondering what's wrong with Netflix or your Apple TV. So, before checking out any other solutions, ensure that your internet is working fine. You can check the internet connection on the Apple TV by going to the Settings app. In the settings app, tap on the "Network" option present under the connection. Make sure it's displaying "Connected". If not, then it indicates that there is something wrong with the internet connection.
To fix the problem, you can try reconnecting the TV with your Wi-Fi. Furthermore, you can also try turning off-on your router.
Fix 2: Force Close the Netflix App on Apple TV
If Apple TV encountered an error while closing Netflix the last time you opened, then there's a probability that you will face a Netflix crashing or not working on the Apple TV issue. To fix this, you will have to force-quit the Netflix app on Apple TV. If you are unaware of how it is done, you can follow the below-mentioned steps.
On your Siri remote, double-press the home button.
Choose the Netflix app from the recently opened windows.
Swipe up the Netflix app to force close it.
That's it. Relaunch the Netflix application on Android TV and check if you are still facing the problem. If not, you are good to go. However, if the problems persist, you need to continue with the article.
Fix 3: Restart Your Apple TV
Sounds surprising, but yes, just a simple restart can do wonders. If you are facing Netflix crashing or not working on your Apple TV problems, the very first step that you should take is to restart your Apple TV. But make sure you restart the device completely. Let's make this more clear, turn off your Apple TV and unplug the cables from the power. Wait for a few minutes, and after that, re-plug the cables.
Once done, launch Netflix, and see if you are still facing the problem.
Fix 4: Reinstall the Netflix Application
Reinstalling an application is another effective way to solve a problem. So, here are the steps you need to follow to reinstall the Netflix app on your Apple TV.
Head towards the home screen of your Apple TV.
Select the Netflix application.
Hold the application until it starts to jiggle.
Now on your remote, tap on the Play/Pause button to uninstall the application.
A confirmation window will pop up asking whether you really want to uninstall Netflix. Tap on the "Delete" option to uninstall Netflix.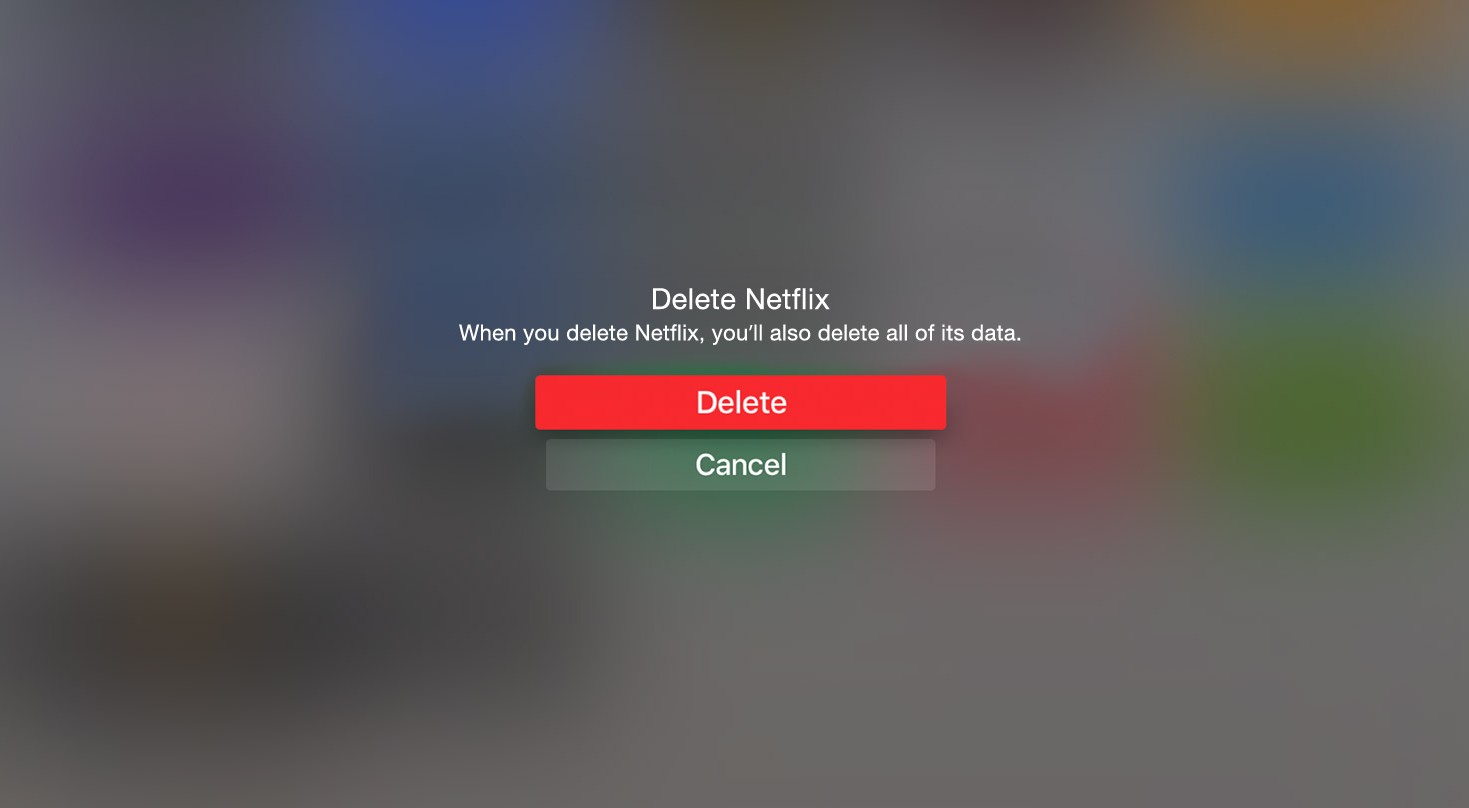 Now visit the tvOS app store and download Netflix.
Fix 5: Download the Latest Firmware Update
If you are operating Apple TV on outdated firmware, then you may also face Netflix crashing or not working on Apple TV problems. To resolve the issue, you must download or ensure that your Apple TV is running the most recent firmware. Here are the steps you need to follow to download the required update.
Head over to the Settings menu of your Apple TV.
Select the "System" option.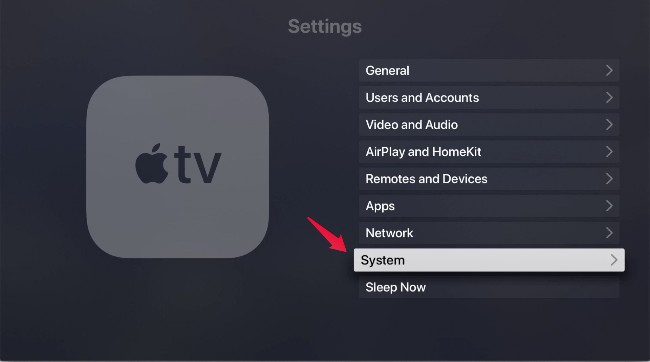 Tap on "Software Updates."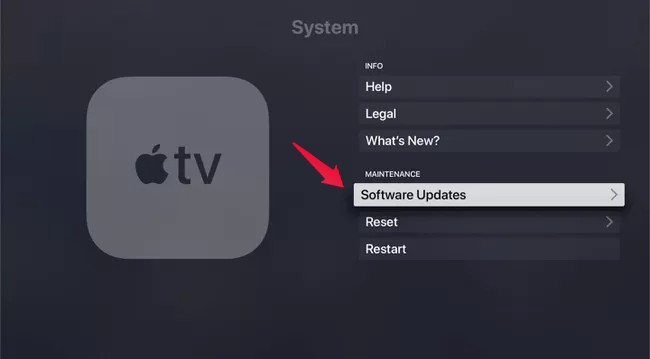 On the following page, click on "Update software".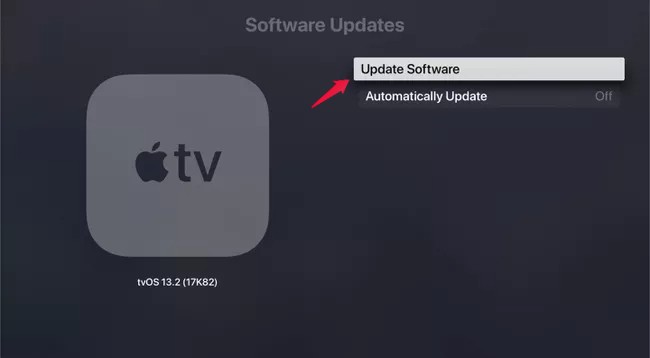 If there is any available update related to the Apple TV firmware, it will be shown on the screen.
Lastly, tap on "Download and Install".
Depending on your connection speed, Apple TV will take a few minutes to download the latest firmware update. Once updated, open Netflix and you will see that you are no longer facing any crashing or incompatibility issues.
Final Words
This was how to fix Netflix crashing or not working on Apple TV. Let us know which of the above-mentioned workarounds helped you solve the problem. You can also share any other method you are aware of to fix this issue. Moreover, feel free to put down your favorite Netflix series or movies in the comment section.