From this guide, you could download and install the Psiphon for Windows PC. While browsing a webpage, you might have landed at a page only to see that the content is non-accessible. It's not that the content isn't there, the thing is with the geo-restriction applied to that region. In other words, the government or Internet Service Provider places restrictions on accessing certain websites. The reason for the same could be aplenty, including due to licensing rights or the contents that don't meet the required criteria for that place. Well, rather than discussing the potential reasons for the restriction, we guess you might be interested more in how to access these blocked pages.
In this regard, we are here to help you out. With the help of the Psiphon, you could easily access these geo-restricted networks and hence tunnel your way through a virtual network. The app has already made its name in the open-source Android platform. Finally, it is now available for Windows as well. So if you are looking to download and install Psiphon on your Windows PC, here are the complete instructions in this regard. The pro version of the software is only available for Android and not for Windows or Mac, but through a handy tweak, you could enjoy the same on your PC too. let's check out all this and more in detail.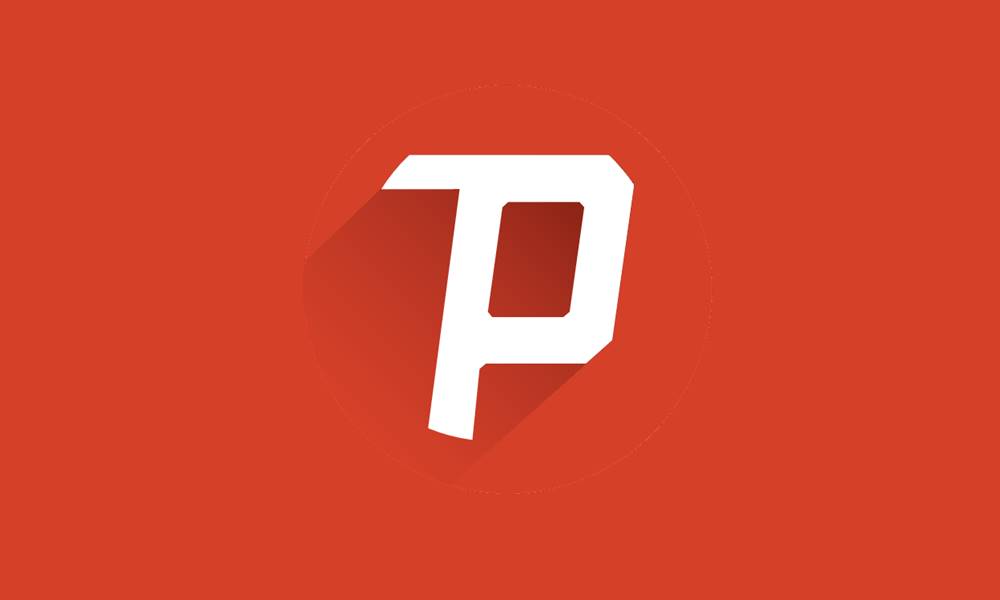 What is Psiphon
Before you head over to the download link, you must become fully aware of this software. Psiphon is open-source which gives you a Virtual private network and helps you to access the geo-restricted contents with ease. So if you end up on a site that has been blocked by your ISP then all you have to do is head over to this software, choose a server and then enter that URL. Here is what happens. Suppose a site example.com is blocked in India. But it doesn't mean that it should be blocked in other countries as well.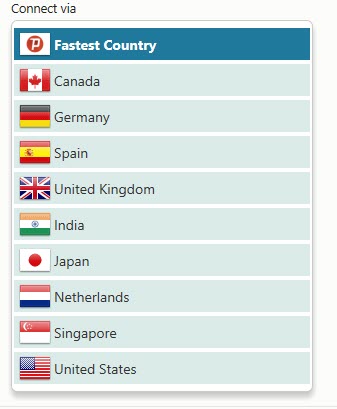 So you enter the URL in Psiphon and choose a dedicated server of some other country, say the US. Now what happens is though you will be browsing that site from India, Psiphon will make sure that the data reaches the intended destination not from your server but from that Virtual Network that it had created. The ISP will then end up believing that the connection request is coming from the US and hence wouldn't block the said connection. Now that you are aware of the working of Psiphon, here are some of its noteworthy features:
Features of Psiphon
here are some of the noteworthy features of Psiphon Windows application:
Choose Between Browser Tunnel or System Tunnel
When you use a VPN extension then it is only limited to the browser in which it is installed. For example, if you have installed a VPN extension in Chrome, then it will only function within Chrome. If you wish to use it in any other browser like Firefox or Edge, you will have to again add it as an extension in all those browsers.
However, with Psiphon, things are pretty easy. Nit only you could make it to work for specific applications as above, but you could apply it across the system. This means that all the applications running on that PC will be able to enjoy the VPN services. That's pretty useful and time-saving, to say the least.
Free and Paid Version Available
Psiphon for Windows comes with two versions, the Freemium and the Premium one. For most of the general public, the free version should meet their daily needs. However, if you are ready to shell out some bucks, then the paid version is worth a shot. For example, if you are looking for a data-intensive work or wish to use it in your organization, then you could try out the paid ones. However, for most of the individual, the free version should be more than enough.
Displaying Stats
It also holds some important stats including the total data sent and received, the server currently in used, pockets exchanged between that server and yours, etc.
Open-Source
Being open-source in nature, you could get complete information regarding its working and all the associated files. This way you could remove any doubts if you have this software. Furthermore, it also has supported over 20+ different languages, so if English isn't your first language, not an issue!
Now that you are aware of the features and working of Psiphon, here is how to install it onto your PC.
Download Psiphon on Windows
Before you proceed with the installation instructions, download the latest Psiphon build on your Windows PC from below.
Name of the App: Psiphon 3 for PC
App Installer size: 4.74 MB
Last Updated: 24 April 2020
Works On: Windows 10/8.1/8/7/XP
Developer: Psiphon Inc.
Installer File Name: Psiphon3.exe
Download: Link
Installation and Configuration Steps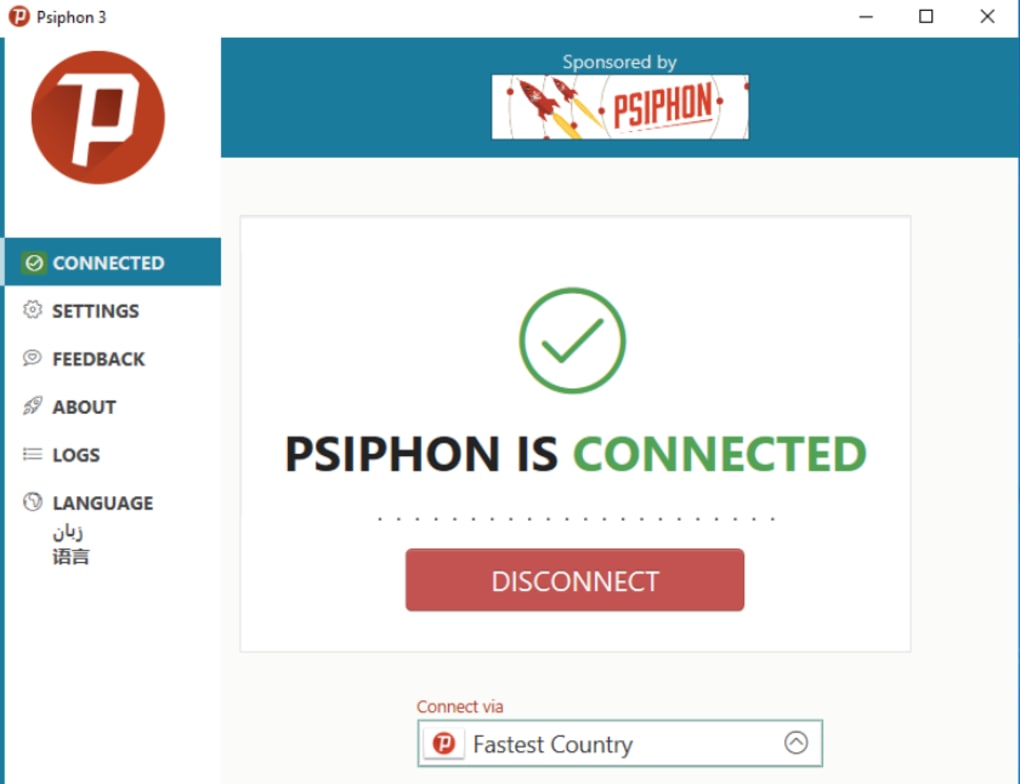 Just download the app and launch its .exe file. That's it. No setup is required, the application will launch and you could start using it at that instance. As soon as the app starts, it will enable the system-wide VPN service. All the installed apps will then be under its hood.
However, if you wish to use it for only a particular app, then head over to the L2TP/IPSec and activate the said changes. Furthermore, you could also choose from servers from many different countries. In some cases, the speed of a particular server might not be good, hence consider switching to the server of a different region.
Installation Steps for Psiphon Pro
For the unaware, the Psiphon Pro app is only available on Android. However, both the Windows and Mac doesn't have a pro version of this app. So how you could get a taste of the same on your PC? Well, there's a pretty nifty workaround for the same. You could easily download and install the Psiphon Pro version on Windows and Mac devices using an Android Emulator. There are quite a few emulators that manage to run Android apps on Windows and Mac. For this guide, we will be going ahead with the easiest to use and probably the most popular one, i.e Bluestack. Follow the below steps in this regard: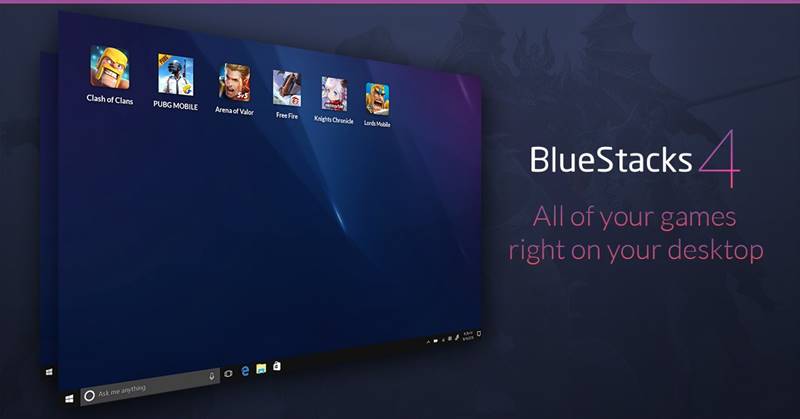 Download and Bluestack app on your PC or Mac.
Launch it and search for Play Store. Most of the emulators already have Play Store installed. It isn't, you could easily download the same from the net.
Then open the Play Store and search for Phipson Pro. You could also use our direct Play Store link for the same.
Hit the Install button and wait for the process to complete.
Once that is done, you could simply launch it, choose the desired server, and start using it.
So this was all from this guide on how to download and install Psiphon on your Windows PC. If you have any queries, do let us know in the comments section below. On that note, here are some iPhone Tips and Tricks, PC tips and tricks, and Android Tips and Trick that you should check out as well.