In this article, we'll discuss some of the best interactive games for Android that are engaging and fun. When it comes to games on Android, you think of the casual ones like Temple Run, Candy Crush, Subway Surfers, etc. But, there's a whole different category of games that's loved by millions of people – Interactive games. And, in this article, we'll discuss some of the best interactive games on Android.
Now, by definition, you may argue that all games are interactive games. And, that's true to some extent. But some games require a lot more strategic input from the player. This list features some of my favorite interactive and story-driven games.
Best Interactive Games For Android
80 Days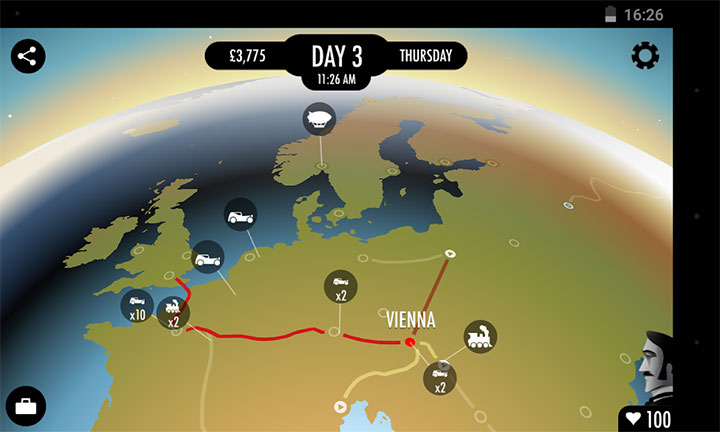 Have you heard of Phileas Fogg? Well, he's the protagonist of the book Around The World In Eighty Days. And, this game is based on the same story.
In 80 days, you play the role of Mr. Fogg's loyal valet, Passepartout whose goal is to balance the finances, time, itinerary, and health of his master while traveling around the world from city to city. You can trade items to get money but make sure that you don't go bankrupt or you'll be left for begging.
In the game, you control each and every action your character takes. So, in the end, you are responsible for whatever happens – good or bad.
The graphics, the music, the dialogues – everything is a piece of art that comes together to form modern storytelling that can keep you engaged for hours.
[googleplay url="https://play.google.com/store/apps/details?id=com.inkle.eightydays&hl=en_IN"]
Lifeline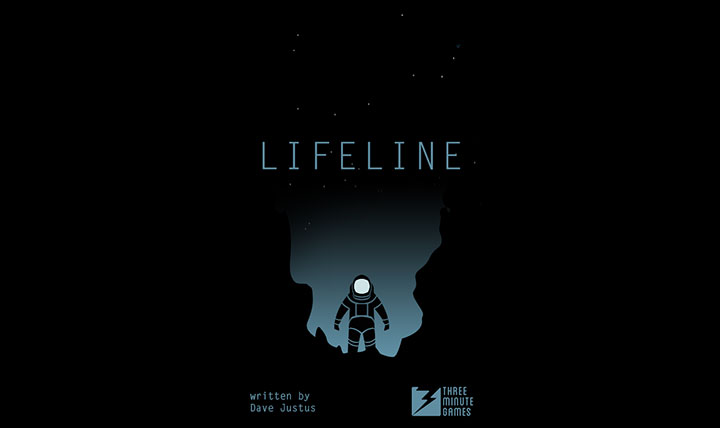 Lifeline is one of the first interactive games I played on a smartphone. And, after all the years and games, it's still one of the best.
Here's the story – Taylor, an astronaut is stuck on an alien moon after a crash landing. The rest of his crew members are either dead or missing, and his communication device can only reach you, and, that too, only via messages. Intriguing, right?
It's a unique experience that plays out in real-time. As Taylor struggles to survive, you get notifications throughout the day. You can either reply instantly or later when you are free.
Do you know what the best part of the game is? You can go back in the story to change your decision and impact the whole storyline in a big way. Your simple actions can have a profound effect on the chances of Taylor's survival.
[googleplay url="https://play.google.com/store/apps/details?id=com.threeminutegames.lifeline.google&hl=en"]
To Be Or Not To Be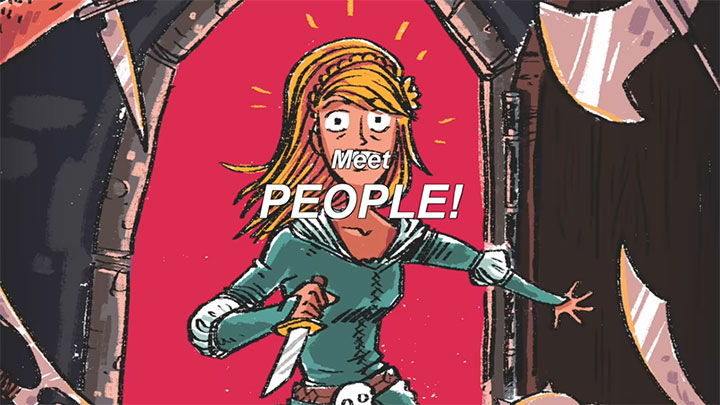 You've probably heard of William Shakespeare's Hamlet. To Be Or Not To Be is the gamified version of the same story; just funnier. Think of it as a "choose-your-own-adventure" book.
The big change from the book here is that you can do a lot more than just re-enacting the original story. You can play as multiple characters, each with its own unique story, with multiple paths that lead to different endings.
Without giving out the whole story, I'd just say that it's one of the most entertaining games I've played on a smartphone.
[googleplay url="https://play.google.com/store/apps/details?id=au.com.tinmangames.tobeornottobe&hl=en"]
Her Story
You could call Her Story the most realistic interactive game on this list. Why? Because the game uses real footage from the police database.
Well, not really; but you wouldn't realize it unless someone specifically mentions it. That's how good the game is.
The game features videotapes of a woman whose husband has gone missing and is later found dead. The clips cover seven interviews from 1994. With the help of these clips, you have to solve the crime.
The game plays like a true-crime documentary. A combination of art and gaming mechanisms that should be on every gamer's wishlist.
[googleplay url="https://play.google.com/store/apps/details?id=com.MrSamBarlow.HerStoryGame&hl=en_IN"]
Thimbleweed Park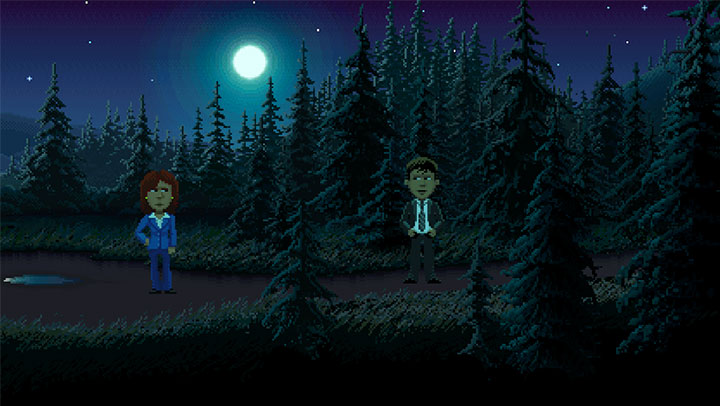 Thimbleweed Park is an amazing interactive game with all the necessary elements that such a genre requires. It has a haunted house, a burnt-out factory, an abandoned circus, a dead body under the bridge and a lot more to set up the scene.
The plot goes something like this – Two FBI agents arrive at Thimbleweed Park to investigate a murder. The investigation leads them to a few possible suspects. Even though the suspects don't know each other, they are somehow connected.
The game offers lots of detailed puzzles to solve and locations to explore. If you are like me, and like games that are entirely story-driven, you'll love this game.
[googleplay url="https://play.google.com/store/apps/details?id=com.terribletoybox.thimbleweedparkandroid&hl=en_IN"]
Devil's Attorney
In Devil's Attorney, you take on the role of Max McMann who is a resourceful and charming defense attorney with low morals who'll do anything to win.
The objective of the game is for you to free all your clients and use the money to buy stuff for yourself and your apartment. The more money you earn, the bigger your ego gets which, in turn, unlock new courtroom skills.
The game has 58 challenging cases to complete, an amazing storyline, neighborhoods to explore, and oppositions to outsmart. All in all, the game has enough awesome content to keep you engaged for hours.
[googleplay url="https://play.google.com/store/apps/details?id=com.senri.da&hl=en"]
Old Man's Journey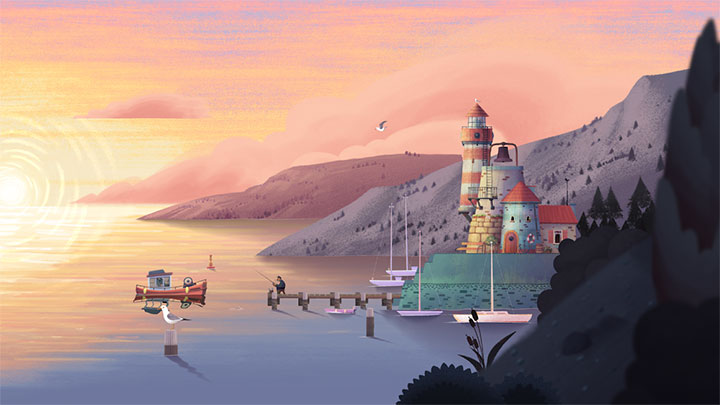 All the games listed here use puzzles and exploration as a gaming mechanism, but not Old Man's Journey. This game is as story-driven as they come. Don't get me wrong, I am not saying that it doesn't have puzzles to solve. It's just that, they are not the reason to play the game. Here, it's all about unfolding the story.
The game starts with an old man, who starts his travel after receiving some sad news through a letter. Throughout the game, you help this old man push forward by solving puzzles in order to modify landscapes and making the way for him to continue his journey; all while the flashbacks explain his past life.
If all that doesn't sound interesting enough to you, here's something more that might. Old Man's Journey has won over 17 international awards for its story, artwork, and gameplay; making it one of the best interactive games in this list; and possibly all time.
[googleplay url="https://play.google.com/store/apps/details?id=es.brokenrul.oldmansjourney&hl=en_IN"]