Let's check out some of the best Minecraft Housing ideas to build yourself a perfect abode. Exploring a procedurally generated 3D world, there are a plethora of things to try out. These include extracting raw materials, building structure of earthworks, using craft tools, or fight mobs. The latter is available in certain game modes, talking of which there's a survival mode and a creative mode. In the former, you have explored resources and carry out tasks with whatever resources you have at your disposal. Whereas the creative mode offers unlimited resources to deal with.
Apart from that, there is a wide variety of oh houses that you could build in Minecraft. it is all up to your imagination and the resources available to you at that moment. However, even then, users aren't able to create a perfect resting abode for themselves. So make use of the below-mentioned Minecraft housing ideas and show off your distinctive style of imaginative prowess.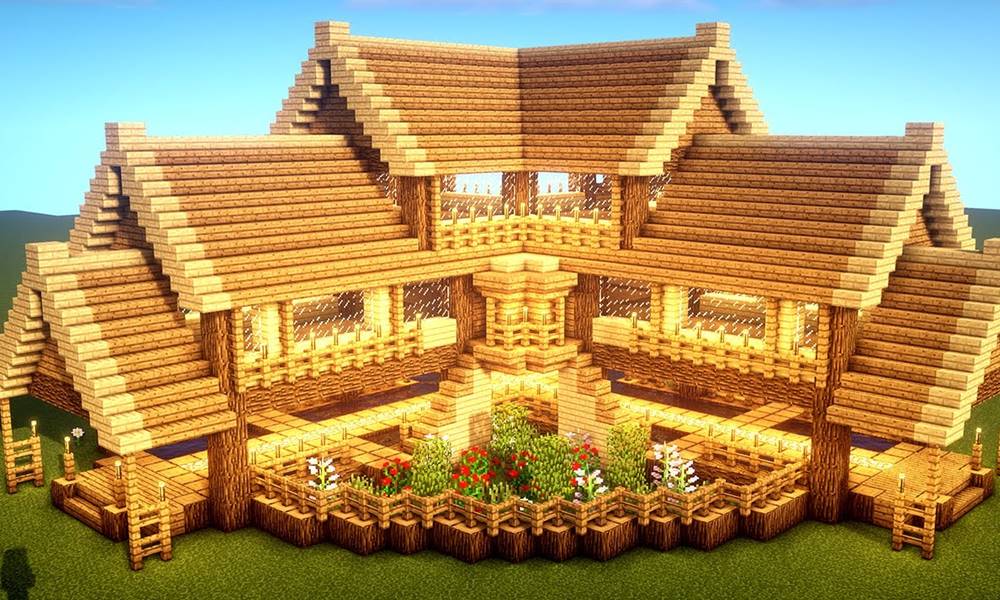 The Best Minecraft Housing Ideas
Building a house in Minecraft is no easy task, we get it. It takes quite a lot of time, efforts and in-game resources as well. Therefore, it only makes sense if the result is more than satisfactory. There's a brick house, treehouse, and even an underwater house that you could try out. Likewise, there's a wooden house, a Japanese house, and Villas that you could create. So without further ado, here are some of the best Minecraft housing ideas.
Wooden Minecraft houses
Let's start with the most basic one. The reason we are calling it basic is nothing to do about how it looks. It's just that you wouldn't be needing many resources to build up. The only thing that's required is woods that are readily available in the game. Apart from that, you could also use stones to make it more concrete, in the literal sense as well. Apart from that, to make it more appealing, using glass will not harm.
Farmhouses
Well, if you have the resources why not make full use of it. You could create a spacious farmhouse with lush green gardens. Apart from giving your house a fresh new look, the gardens could also be used to sow, reap and harvest crops. Furthermore, there's always some room left for expansion, if you wish to do later on in the game. You could also use the lower half of your farmhouse to house your pet animals.
Underground House
Who said houses have to be only above the grounds. These underground houses could be a perfect place to get a peaceful, calm and serene environment. You could also use some soft glowstone and simple motifs and give your underground house a warm atmosphere. This one's definitely for the privacy lovers.
Modern House
If the above Minecraft housing tips we gave to you seemed quite boring but nothing much of a flare, then these modern houses will fall into your category choice. There are quite a few things that you could try out. For example, using stones clay and slabs, you could create a modern crib. The addition of glass windows and the balcony will prove to be the icing on the cake. Likewise, the floor-to-ceiling glass walls and a lush green garden will only add the visual factor to the overall look of your house.
Minecraft Beach House
Yes, it's quite possible to create a beach house in this sandbox game as well. After it, it only depends on how much are you able to make full use of imaginative power. Tons of cool ideas can be efficiently used for creating the perfect Minecraft beach house. For example, most of the users could prefer a three-tiered mansion with a swimming pool attached. On the other hand, you could also go for the Villa that has a small pool attached sideways.
Minecraft Japanese House
If you have got the material at hand, then do give the Japanese house a try. Full of vibrant and spirited colors, these houses will be loved by the anime-lovers. You could create a perfect Japanese house using cobblestone, acacia logs, wood, and sandstone. And hey, don't forget to add some pink blossom trees around the house. The sliding doors will only add more of the Japanese flavors to your home.
Minecraft Treehouses
Till now we discussed the underground houses and house on the normal level, but what if neither meets your standard? Well, then these treehouses will definitely. To begin with, creating these treehouses are pretty easy. Just get your hands on some woods and you are good to go. They could take both the shapes, either being rusty and old looking or the modernized ones. It ultimately boils down to your preference preferences in the end. The best place to create these treehouses will the dense forests. You could further expand these tree houses to different branches of the tree.
Desert Houses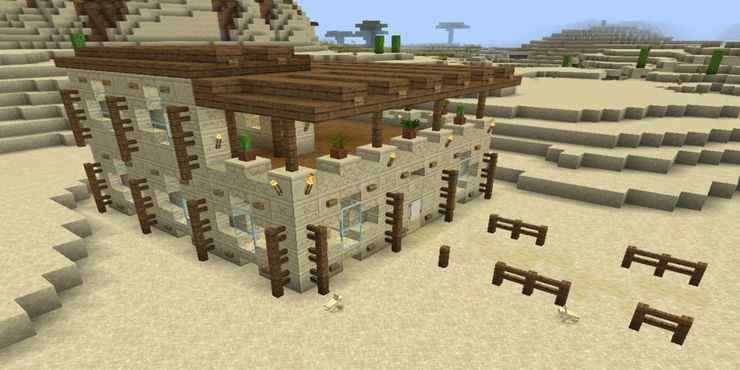 To be frank not many people are a fan of the desert area. The reasons are quite self-explanatory. Due to the absence of resources, plants, and structures, it is initially a tough task surviving in the deserts. But once you do so, there's no stopping you back. And if you wish to stay there for a pretty considerable amount of time, then consider creating one or two desert houses. Make use of different types of sandstones available and add a few dessert special plants like cacti and build an amazing vacation home in the deserts.
The Palo Alto Lantern House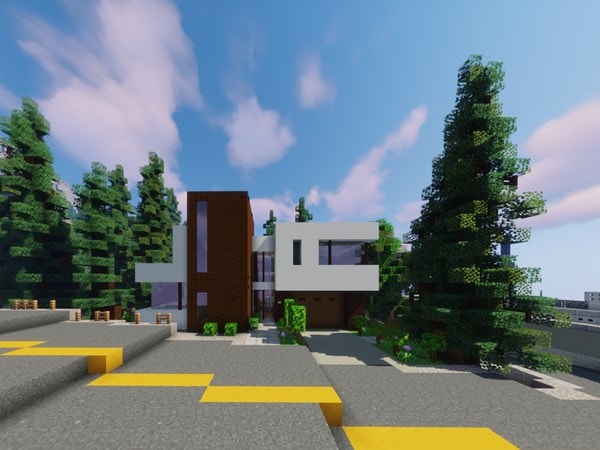 If you are short on ideas and couldn't find any helpful in-game resources to build a perfect abode, then maybe you could take the help of the outside world. In that regard, the Palo Alto Lantern House in Calfornia could be the perfect build. This beautifully crafted luxurious house is equally supported by the eclectic styles of its surrounding suburban neighbors.
Plus the large glass doors play its part perfectly in allowing you to enjoy the scenic natural beauty right from your living room. Created by the Reddit user u/doodlemerson, you should definitely give this build a try, granted you have the right resources.
The Diagonal House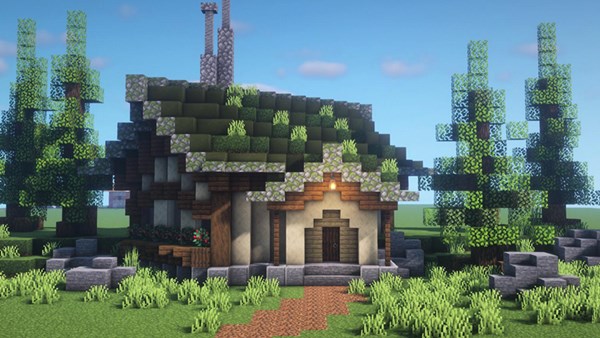 On this list of the best Minecraft housing ideas, we have mentioned builds of varied shapes, sizes, and designs. However, all of them were either horizontally or vertically designed. But this entry is about to change that notion. One Reddit user decided to move away from this "straightforward" approach and ended up creating a diagonal building.
While the front-facing entrance is the same as for other houses, the sideway inclination of the left side of the house is definitely praiseworthy. Giving a three-dimensional depth to the overall structure, you should put all your queries about the structural integrity to rest.
Conclusion
So these are some of the best Minecraft housing ideas. We have shared tips for various types of houses, ranging from a treehouse to the house right in the middle of the desert. Do let us know which one is your favorite from among the ones that we have mentioned above. On that note, also check out some iPhone Tips and Tricks, PC tips and tricks, and Android Tips and Trick,