Robinhood has been one of the most popular online investing platforms that people have relied upon in the recent few years. Its biggest selling point is the zero-cost commission that most other investing platforms simply don't offer. Pair that up with a sleek app design and highly positive user feedback, it simply is the default for anyone looking to invest in stocks online.
However, if you are an avid follower of cryptocurrency or stock market news, then you must be aware of the recent data breach that took place in the Robinhood app that affected more than 5 million users and potentially leaked their data. This is a huge red flag when it comes to something as sensitive and classified as someone's stock collection and income.
So if you are a current Robinhood user, we highly suggest you withdraw all your holdings and transfer them to a safer place you can trust. But for those who rely on the stock market for a huge chunk of their income, worry not. There are dozens of similar trading apps that you can use instead. In this list, we will be going over some of the best Robinhood alternatives you should use in 2021!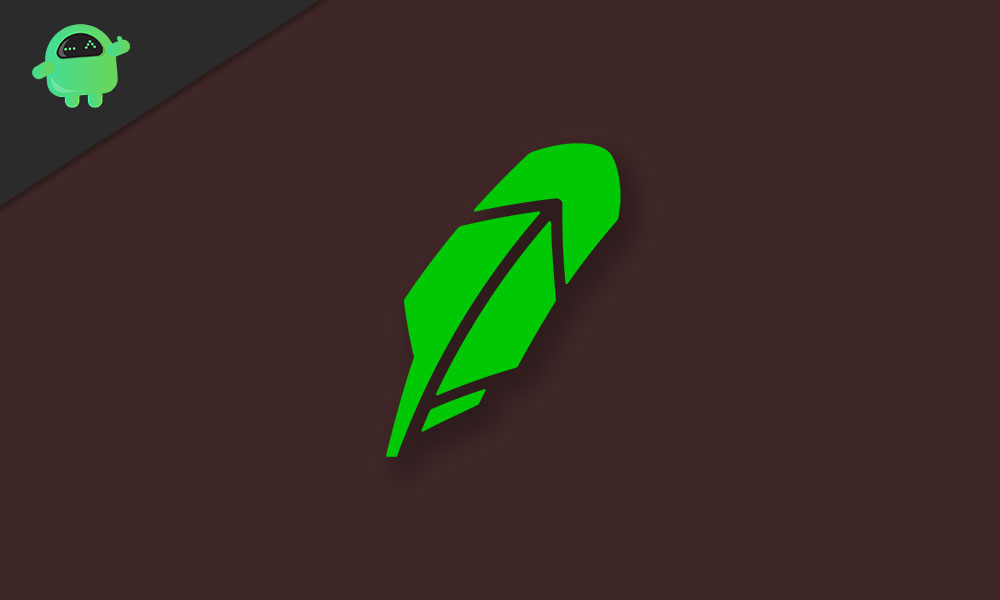 10 Best Robinhood Alternatives You Should Use
Kicking the list off, we have SoFi, an excellent app for those who like a minimal user interface that is easy to navigate. This is also an app we recommend for first-time cryptocurrency traders since it is quite easy to understand. SoFi has more than 2.5 million satisfied customers and over $20 billion of debts cleared. Compared to the competition, it also has a rather low transaction fee, making it a viable alternative to Robinhood.
TradeStation is the polar opposite of SoFi. It offers power user features such as real-time analytical graphs to keep an eye out for any dips or gains in the stock market prices. One of the biggest letdowns of Robinhood was its oversimplicity that sometimes was a curse rather than a boon. TradeStation is meant for people who know what they're doing and has several options and features to help you analyze different stocks, rates, and more.
If you are new in the space of online trading and don't really want to deposit a large sum of money, to begin with, M1 Finance is a great app for you. Not only does it have any minimum balance requirements to create an account, but it is also very user-friendly and can be easily gotten hold over after just a few days of use. The app lets you invest, borrow, and withdraw money, and even has automated tools that make work simpler for you. Our only gripe with the app was the lackluster UI that is not the most responsive when it comes to modern trading apps.
Coinbase is easily one of the best cryptocurrency and online stock trading apps. It all begins with its extremely polished user interface that makes it a joy to use, even if you haven't yet decided to invest anything yet. It has the biggest selection of cryptocurrencies that you can trade in such as Bitcoin, Etherium, Litecoin, and more. Coinbase is also well known for its state-of-the-art security. It stores over 98% of cryptocurrency offline and keeps a 2% online with high-level security encryption. Coinbase is a good example of an app that is both suitable for people who are just starting off into the world of cryptocurrency and trading and also for those who are well-versed in this field.
Public is maybe the only app that might have a UI cleaner than Coinbase. While Public lacks the high-end analytical tools of most other stock trading and cryptocurrency apps, it does have its own conveniences such as no minimum balance requirements or deposit fees before you begin to trade. This platform supports a wide range of cryptocurrencies including Bitcoin, Litecoin, Etherium, Zcash, Dogecoin, and more. Public also has live customer support that is a godsend for people who hate having to wait for days to get a response back from the support team.
E*Trade is a great option for people living in the US when it comes to trading and exchanging currencies online. It is built for those who take an active part in investing and trading and has all the features you could ask for. On top of all that, E*Trade has minimal transaction fees, something that is quite rare for a trading platform of this stature.
Webull is a clean, yet powerful investing platform. It is best suited for those who already have a bit of experience in trading and investing, but the platform is also quite suitable for people who are just getting started in this industry. Webull offers full extended hours trading, and even has a desktop client that you can use for free. The service is also available as a mobile app so you can keep track of all of your investments on the go.
TD Ameritrade finds a nice ground between something like E*Trade that has a rather complicated system of trading and is meant for advanced users, and Webull that might get a bit too dull for experienced investors. TD Ameritrade is also one of the few investment platforms that got rid of commissions, making it a viable alternative to Robinhood.
Betterment is an investment and savings app that might be the closest we have to something like Robinhood. This is not only because of the minimal UI and experience that the app provides to its users, but also the fact that there are no minimum deposit requirements unlike most other trading and investment apps on the market. The service also offers free checking and savings accounts for its users. Betterment also takes in your interests and investment habits into consideration and curates a portfolio that might yield you the most benefits.
Ending our list of some of the best Robinhood alternatives you should use, we have Stash. This app is not like most other apps that we have mentioned on this list and it does require an initial investment of $5 to get you started. While that might not sound like a lot of money to some people, it is a gripe worth noting. However, Stash makes up for said requirement with a very user-friendly UI and experience.
Conclusion
That's all folks! We hope you enjoyed our roundup of the best Robinhood alternatives that you should use in 2021! Which one among the list is your favorite, and how many of these Robinhood alternatives have you already known or have been using? Know other good apps for investing and trading that you feel people might find interesting and helpful? Do let us know in the comments section below, we'd be delighted to hear from you guys!