Roblox is the best example of a game done right when it comes to enjoyment and good audience reception. While Roblox has graphics that remind you of the '90s, the amount of fun and excitement you get from it is unparalleled. Roblox is a game with a huge community and we mean millions of players. Many of these players are enthusiasts and keep on creating various fun game modes that are played by the community members around the globe.
Horror is a genre in video games that has always intrigued players and it is truly a shame that we don't see many horror games being released frequently. The few games that do exist usually take up a lot of space on your hard disk and also require high-performance gaming machines. If you are a Roblox gamer then you're in total luck! There are many horror and scary Roblox games that you can play and enjoy without the need to download a separate game altogether.
In this article, we will be going over some of the best scary Roblox games of 2020. We will be talking about what each of them has to offer and will also be mentioning the basic synopsis and setting that every game has got going on. With that being said, buckle your seatbelts up and read on to discover some of the best scary Roblox games that you can try out in 2020!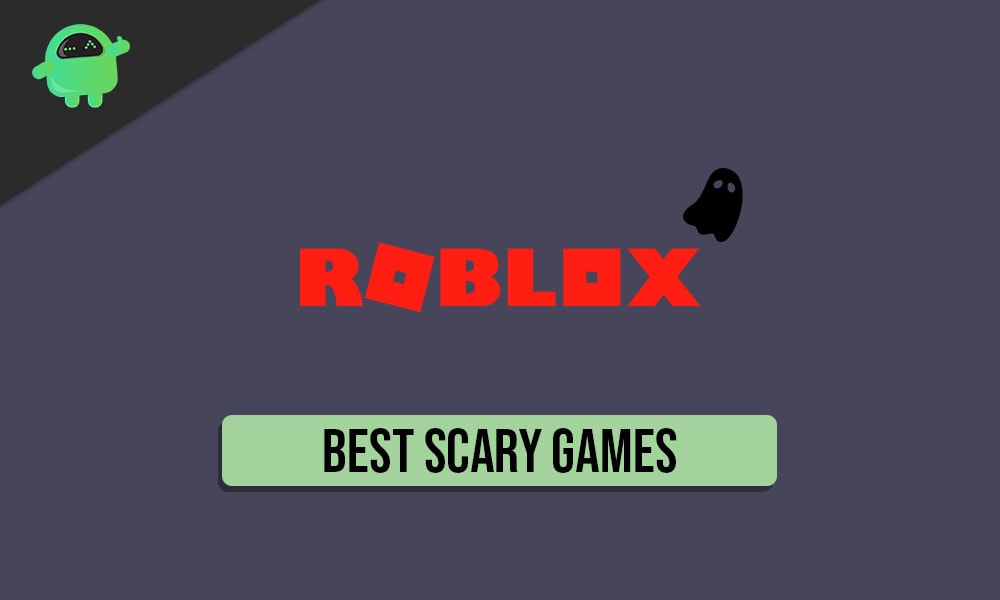 Best Scary Roblox Games of 2020
1. Dead Silence
Based on the popular mythology of Mary Shaw, Dead Silence is one of the most famous scary Roblox games of all time. It was created all the way back in 2011 and has a staggering 21M visits to date. It is based on a horrific story and you will discover clues about the haunting as you play along. The game can be played in a group of 1-3 players but is best enjoyed when you play it by yourself, alone.
Download Dead Silence
2. The Scary Elevator
A game that literally has Scary in its name is probably not to be messed with, and The Scary Elevator certainly lives up to its reputation. With over 180M visits and 1.5M favorites, this game is often on the most played list on Roblox when it comes to scary games. It features a survival mode where players are placed on any one of the 50 different floors and need to escape it. Every floor has a unique killer that ruthlessly hunts the players. Can you make it out in time?
Download The Scary Elevator
3. The Roblox Plague 2
Talking about this game in 2020 is pretty ironic and possibly insensitive since the main objective in the game is to spread a plague. You can either spawn as a healthy individual or one with a rare plague. If you are unfortunate and spawn with an infection, your top priority is to spread the plague to as many players as you possibly can. If you are fortunate enough to be born with a healthy body, all you need to do is run and survive. You can hide, run, and can even do parkour to save yourself from infected players approaching you.
Download The Roblox Plague 2
4. Zombie Rush
With over 575M visits and 3.7M favorites, it is an understatement to say that this is a popular scary game on Roblox. It features an incredibly simple objective – survive the waves and hoards of zombies that run towards you. You can buy and upgrade weapons, heal yourself and your friends, and can even plan strategic attacks. While the game might not sound "scary" at first glance, the adrenaline rush that you get once you see a whole bunch of zombies approach you will prove otherwise.
Download Zombie Rush
5. Murder Mystery 2
Sometimes jumpscares and monsters aren't the only things that can make a horror game truly horrifying. Murder Mystery 2 has been around since ages on Roblox and the 3.4B players that have visited it and the other 9.5M who have favorited it have done it for the right reasons. You can spawn as an innocent bystander, a sheriff, or the murderer. Your role as an innocent bystander is to hide from the murder and gather clues to help the sheriff capture the murder. If you are the murder your top priority is to ensure nobody in the game but you remain alive. Murder Mystery 2 is definitely a very intriguing game that tests both your reflexes as well as thinking power.
Download Murder Mystery 2
Conclusion
That's all folks! We hope you enjoyed our roundup of some of the best scary Roblox games in 2020! Which one among the list is your favorite, and how many of these horror games have you already known or have been playing? Know other good scary Roblox games that could potentially make your skin crawl? Do let us know in the comments section below, we'd be delighted to hear from you guys!