Factors are an essential item in Farming Simulator 22. Many believe the giant tractors are the best choice for getting work done, but that is not the case every time. Sometimes there are other factors to consider when choosing a tractor.
It isn't easy to pick a tractor that will suit your need from the available choices. However, there are indeed some tractors here that are better than the rest. And in this article, we will list out all the best tractors available in Farming Simulator 22. So without any further ado, let's get into it.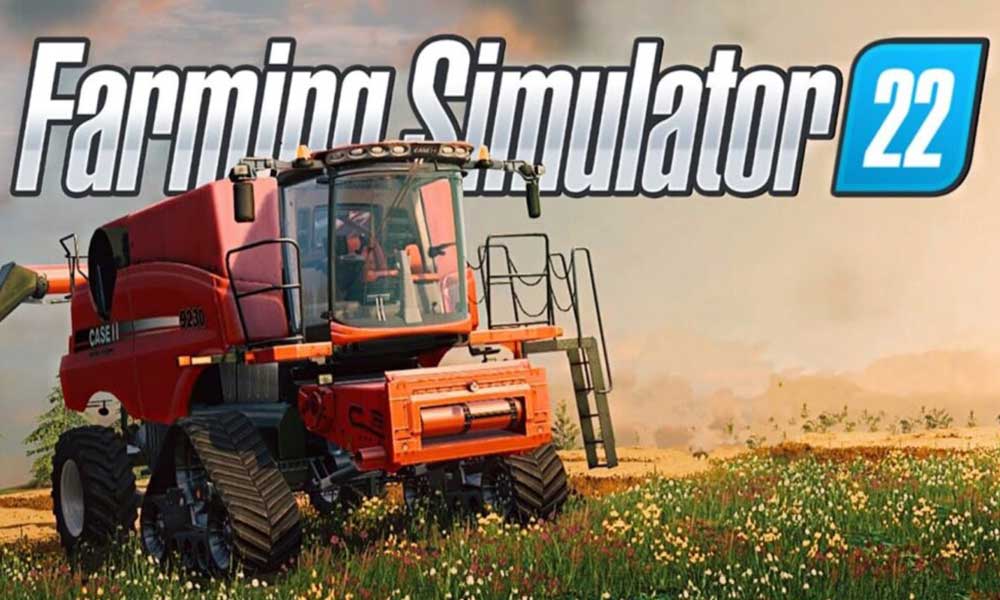 Best tractors in Farming Simulator 22:
There are many choices available, even when it comes to the best ones. So choose a tractor from the list that best suits your needs if you are looking for one.
John Deree 4755
This is a perfect tractor for a medium-sized farm. John Deree, in general, is one of the most recognized tractor manufacturing brands, and the tractor in the simulator lives up to it. It has a top speed of only 35km/hour, but the lower price is attractive. It will only cost 108,500 euros for you to get this tractor up and running in your Farming Simulator 22.
JCB Fastrac 4220
As the name suggests, it is a fast tractor. The top speed on this beauty goes as high as 60km/hour, which for a tractor is relatively high. The machine is equipped with a CVT transmission and a 235 hp engine. It is the perfect choice for someone who is just looking to expand its farming area. But it is not that cheap, though. Getting one of these will set you back by 216,500 euros.
Deutz Fahr Series 8 TTV
This powerful machine can pull on heavy and oversized equipment, going toe to toe with much larger tractors. Yes, it is medium size tractor aimed at medium-size farms, but the raw power of 287 bhp makes it a contender in this list.
But before purchasing the tractor, you need to be sure that a powerful mid-size tractor is precisely what you want. This is because getting one of these will set you back by 236,000 euros.
Claas Axion 960-920
This is the tractor to pick if looking for a big tractor at a low price. The power on this thing lies between 325 and 445 bhp, which ensures it can pull almost anything you would need in this simulator. It is a rounder tractor that can get most tasks done quite quickly.
The price of this tractor is 279,000 euros.
New Holland T8 Genesis Series
This is similar to the previous tractor mentioned above. It is a big tractor from a reliable brand, and it costs just a bit more than the previous big tractor on this list. You get a higher power range from 351 to 435 hp for the bump in price. And these tractors are also regarded as one of the best looking tractors in the game.
Claas Arion 660-610
Claas Arion 660-610 is the perfect small tractor in the game. It is perfect for those small to medium-sized fields where using a medium or large tractor would be too much. The price of it is even low at just 120,000 euros. But for that price, you get a tractor that can prove to be helpful with almost any field that you have.
JCB Fastrac 8330
Finally, the last one on this list comes from the brand JCB. This tractor is fast and cheap, but it lacks behind in power. The top speed on this tractor goes as high as 70 km/hour, which is relatively high considering this is a large tractor. Also, the price is quite reasonable at just 289,000 euros. However, a tractor is not just about speed. It needs a powerful engine, and the 348 hp power on this machine might not be good enough to carry much agricultural equipment.
But if you do not care about power and need a big fast tractor, this is the ideal choice.
So this is the entire list of best tractors in Farming Simulator 22. They all have their pros and cons, and depending on your requirement, you can pick one of your choices.
If you have any questions or queries about this article, comment below, and we will get back to you. Also, be sure to check out our other articles on iPhone tips and tricks, Android tips and tricks, PC tips and tricks, and much more for more helpful information.