Giants Software has come up with the next-gen video game called 'Farming Simulator 22' that offers players as a modern farmer roleplay to build and maintain their own firm in American and European environments. The game has been released in November 2021 and received positive reviews on Steam so far. Meanwhile, some Farming Simulator 22 players are getting the Application load error 3:0000065432 or 3:00000062 on their PC.
So, if you're also one of the victims to encounter a particular error then make sure to follow this troubleshooting guide. According to multiple reports on Steam, whenever players are trying to launch the Farming Simulator 22 video game on the PC, the application load error appears quite often. Therefore, players are really unable to get into the game which is frustrating. Well, there may be several possible reasons available that can bother you a lot.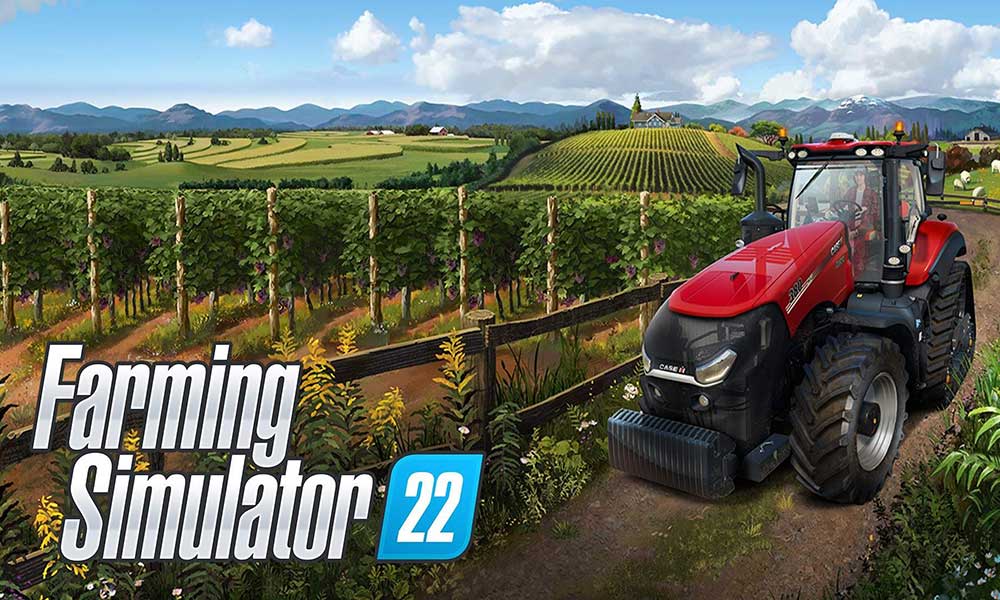 Fix: Farming Simulator 22 Application load error 3:0000065432 or 3:00000062
Luckily, we've provided you with a couple of workarounds that should gonna help you out. So, without wasting any more time, let's jump into the guide below.
1. Whitelist Farming Simulator 22 in Antivirus
If in case, you're using an antivirus program on your Windows computer then you'll need to whitelist the Farming Simulator 22 game. Sometimes the chances are high that your game files or the ongoing connections may get blocked due to the antivirus program.
Press Win+I keys to open Windows Settings > Click on Privacy & security from the left pane.
Click on Windows Security > Select Virus & threat protection.
Next, click on Manage ransomware protection > Make sure to turn on the Controlled folder access toggle.
Click on Protected folders > Add the installed Farming Simulator 22 game folder from the respective drive location.
Now, click on Allow an app through controlled access folder > Select the farming simulator exe file.
You're done. Finally, try launching the game to check for the error.
2. Run as administrator
Most probably you're not running the Steam client or the Farming Simulator exe file as an administrator which may eventually block some access to the game and it starts crashing or throwing errors. Follow the steps below to give an admin access to the application. Keep in mind that allow admin access on both Steam and FS22 exe files individually.
Right-click on the Steam.exe file on your PC.
Now, select Properties > Click on the Compatibility tab.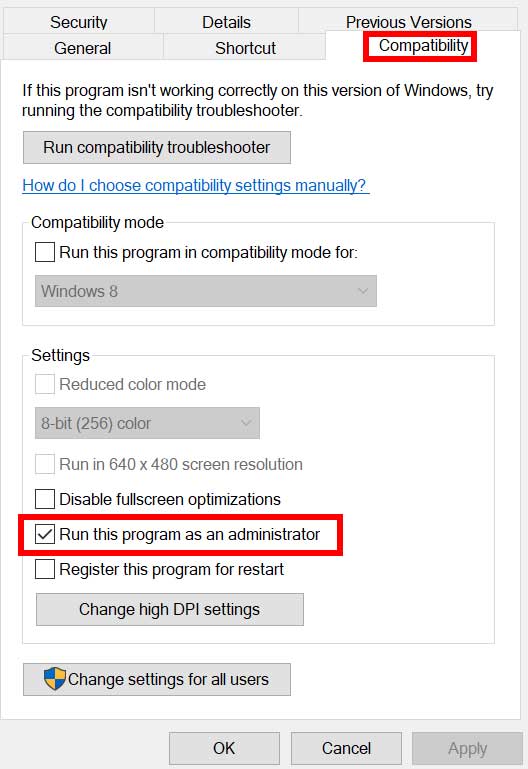 Enable the Run this program as an administrator checkbox.
Click on Apply and select OK to save changes.
Once done, now you can simply double-click on Steam and try running the problematic game again to check for the issue.
Now, do the same steps again for the Farming Simulator 22 executable file, and check whether you're still facing the Farming Simulator 22 Application load error 3:0000065432 or 3:00000062 on your PC.
3. Verify Integrity of Game Files
It seems that somehow your installed game files are corrupted or missing. If you're also feeling the same, make sure to verify the integrity of game files on your computer via the Steam client by following the steps below:
Open the Steam launcher on your PC/Laptop.
Go to the game Library > Right-click on Farming Simulator 22.
Next, click on Properties > Go to the Local Files tab.
Then select Verify integrity of game files.
Wait for the process to complete.
Once done, make sure to completely restart your PC to change effects immediately.
4. Delete Steam appcache folder
Sometimes deleting the Steam appcache folder on your PC can also fix application load errors. You should try following the steps below to do so:
Go to the installed Steam folder on your PC via File Explorer.
Now, make sure to select the appcache folder inside it > Simply Delete the appcache folder.
Once done, make sure to restart the computer to apply changes.
Finally, open the Steam client again and run the Farming Simulator 22 game. [If required, sign in to your existing Steam account again]
That's it, guys. This is how you can easily fix the Farming Simulator 22 Application load error 3:0000065432 or 3:00000062 on your PC. For further queries, you can comment below.