So you just got yourself a nice little VR headset or Google Cardboard and want to explore the amazing world of virtual reality? Well if that's the case, then you're absolutely in the right place! Read on to discover some of the best virtual reality apps for Android that will transport you into an entirely new dimension!
Virtual Reality is a concept that has been around for ages in our world. Game developers first saw this as an opportunity to target a new set of audience, but due to the unfortunate restrictions of hardware back then, people disliked the way VR games and apps functioned. However, in 2020, VR has come a long way. We now have hardware powerful enough to emulate huge open-world games in VR.
Half-Life: Alyx is an exceptional example of just how far VR has come. Unfortunately, the main emphasis of the mainstream VR companies such as Oculus and HTC's Vive is for customers who are willing to shell out a good chunk of money for the best hardware and experience. When it comes to mobile, many Indie game and app developers have switched to producing Augmented Reality-based products, although some still make very exciting VR experiences for Android users all around the globe.
This is why we've taken it upon ourselves to test out the many Virtual Reality apps available for Android devices on the Google Play Store. We have found some very exciting apps and games that we think you guys will find extremely intriguing! Do note that prolonged use of a Virtual Reality headset might get nauseous for some people and thus we recommend people who've had this issue before to proceed with caution. With that out of the way, sit back, relax, and enjoy our read of some of the best virtual reality apps for Android to try out!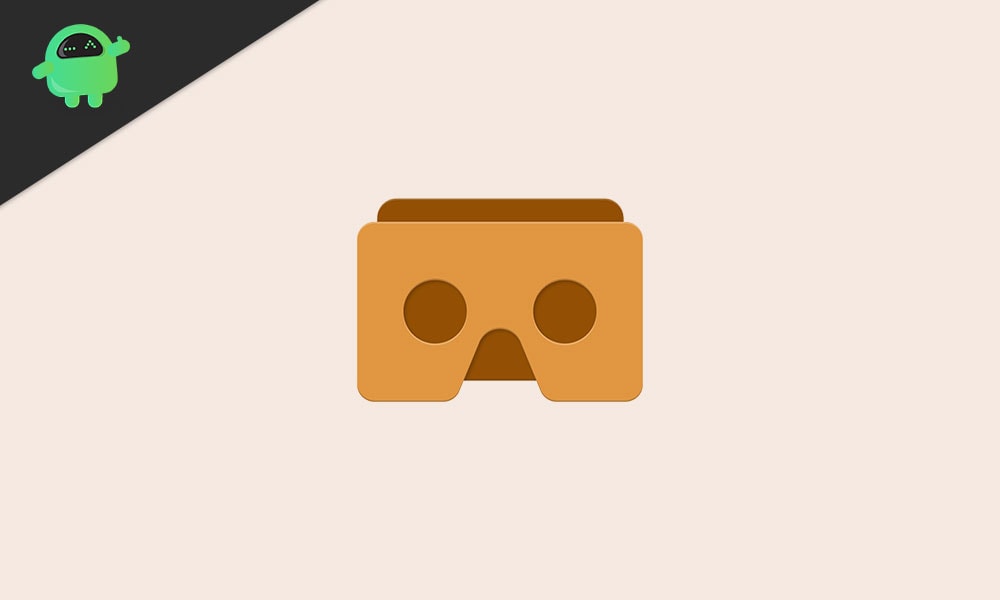 Best Virtual Reality Apps for Android
1. Google Cardboard
No virtual reality list is complete without talking about Google Cardboard. This was the one app that leads to the rise in the popularity of the whole VR experience on mobile. While Google Cardboard itself isn't a game or app that does one thing specifically, it still enables you to have a great trial of what your VR headset can actually do. If you've never used a VR headset on your phone before, then Google Cardboard will be your best app guide.
It showcases everything you can do in VR, including interacting with a few apps and games and watching YouTube videos in the 360-degree or theater mode. It has a minimal app interface that you can navigate around whilst wearing your headset (if your headset has a button built-in). You can also capture your own 360-degree panoramic photos using the app and view it in the headset.
2. Within VR
In case you've always wanted to feel like you have been transported into a different reality altogether, this app is the one to try out! Everything you can find in "Within VR" is tailor-made for the best VR experience. Obviously, owning a VR headset is a must for using this app and to completely feel the immersive experience. Although, if you don't yet own a VR headset for your phone, the app still allows you to use your phone to look around the environment and interact with a few things.
"Within VR" is home to some of the most cinematic and beautiful short-films and documentaries. While the list isn't very extensive (this is because the developers believe in the quality>quantity philosophy), everything you find is very immersive. You can either choose to download the videos you want to playback in VR or you can also stream it, albeit at a slightly lower quality. Overall, if you've just got your VR headset and wanted to view something very cinematic, this is the app to go for!
3. YouTube VR
The next VR app on our list is pretty self-explanatory – it's your traditional YouTube app but tailor-made to match a whole new VR experience. You'd be surprised just how different the normal videos you watch every day appear once you watch them again in VR. While YouTube has a giant library of 3D 360-degree videos that are best suited for virtual reality headsets, you can still watch any normal video and it will appear as if you're watching it in a theater, all by yourself.
The entire user interface has been revamped to make it easier for headset users to navigate around the app. Buttons are larger, the text is bigger and all the playback controls are accessible with only a few button presses. Using YouTube VR is even better when you are using a headphone or pair of earphones since many phones lack a true stereo speaker setup. In any case, this is a great way to rewatch some of the classic videos with added spice!
4. Fulldive FR
Up next on our list of some of the best virtual reality apps for Android is Fulldive VR. Think of this app as the social media for all-things virtual reality. While the developers advertise this app as a means to earn money in the forms of bitcoin and other cryptocurrencies, what this app really is, is just a huge library of user-generated content made for virtual reality headsets. The app does require a slightly powerful phone to run smoothly thanks to the recent policy updates by Google which require apps to be updated to 64-bit.
Once you have the app installed and a VR headset on, you gain access to millions of 360-degree videos. Fulldive VR also helps you browse YouTube for the millions of videos and 3D experiences that it has as well. There are over 500 different games that you can try in Fulldive VR, we're sure with a library that huge, there's a game for everybody. Overall, Fulldive VR lives up to its name and provides the user with a complete VR experience that is perfect for killing time.
5. BombSquad VR
If you were hoping to spend time on your VR headset playing something fun instead of just watching videos, then what's a better game than BombSquad? We doubt anyone really needs an introduction to this game, but here it comes anyway. BombSquad is a multiplayer game where your main goal is to run around, throw bombs, and be the last man standing in the arena. There are many different maps, stages, and game modes for you to play in this game.
You will need an external gamepad or controller to be able to play this game in VR. However, if you have another Android device laying around, that could work as a Bluetooth controller as well. Once you have everything set up, the experience at the end is very enjoyable and intense. You will find yourself constantly moving and looking around, dodging bombs and collecting powerups while being fully immersed in the game.
Conclusion
There are several other virtual reality apps that are available for free on the Google Play Store, and we highly recommend you give them all a shot! There are plenty of games that support VR too and which are honestly too much fun. We hope you enjoyed our roundup of the best virtual reality apps for Android in 2020! Which one among the list is your favorite, and how many of these virtual reality apps have you already known or have been using? Know other good VR apps or games that you feel people might find interesting and fun? Do let us know in the comments section below, we'd be delighted to hear from you guys!