Windows 10 has made several improvements in recent years, but it is still not free of errors. One of the most commonly occurring errors in Windows 10 is the OpenGL error, which can be quite annoying. It shows up again and again when you try to launch a program, and that can be frustrating for the user.
Most of the OpenGL errors in Windows show up due to poor optimization of drivers in Windows. Getting rid of any driver issues should get you rid of the OpenGL error as well. So how exactly do you stop the OpenGL error from popping up again and again on your screen? There are a few things that you can try, and here in this article, we will list out all of them. So without further ado, let's get into it.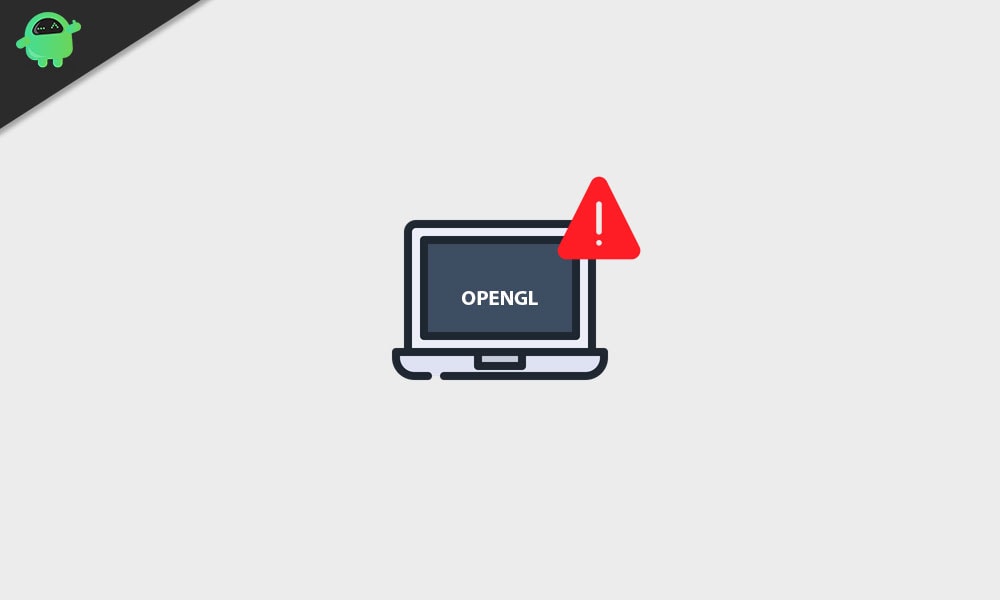 How to fix OpenGL errors in Windows 10?
As mentioned above, we will try to get rid of any possible driver issues. That should get rid of the problem.
Download the latest drivers:
Firstly go to the manufacturer's website and download the latest version of drivers that you see here. Every driver required by your PC needs to be running on the newest version. If you are missing some essential drivers, then install them from the manufacturer's site.
Install the latest display drivers in Compatibility mode:
Find out the manufacturer of your graphics driver and download the latest version direct from the website.
After you have saved the setup file for installation of graphics drivers, right-click on the setup file and choose Properties.
Click the Compatibility tab.
Check the box next to "Run this program in Compatibility mode".
From the drop-down list below, choose the Operating system which you are currently running on your PC.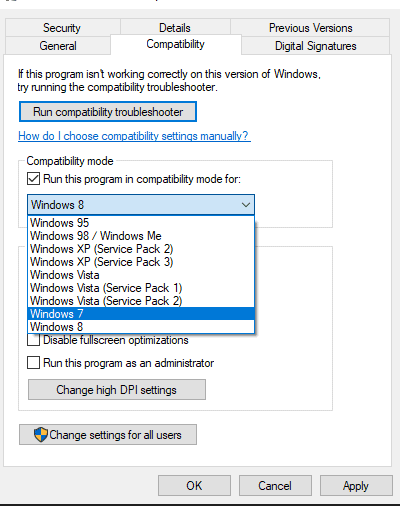 Click on Ok and then install the setup file.
Once everything is done, try using your PC again and see if the same OpenGL error shows up again. If it does, then try the next fix.
Change PC's performance settings:
If your PC's performance is set only for best appearance, then that can cause the OpenGL error to show up too.
Right-click on "This PC" or "My Computer" window and choose Properties.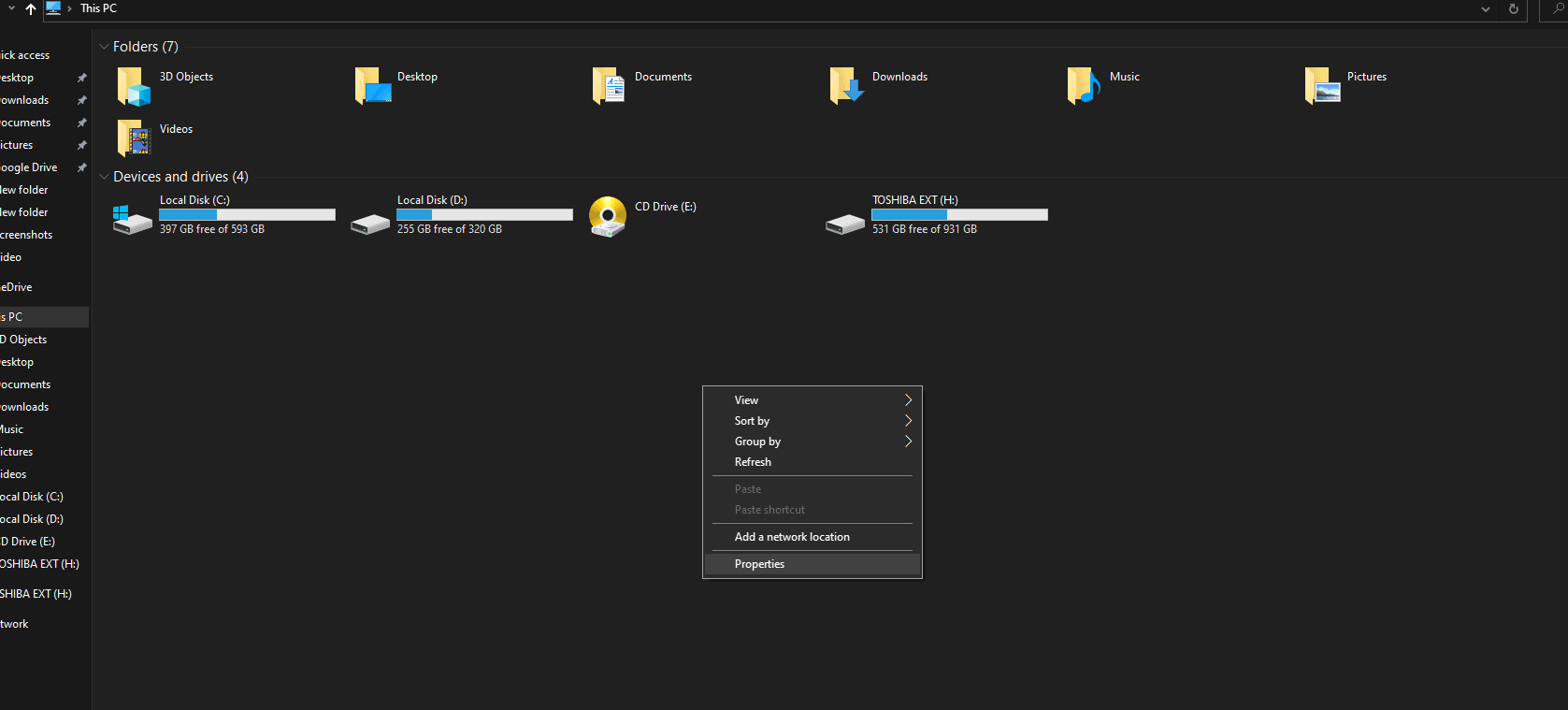 Then click on "Advanced System Settings".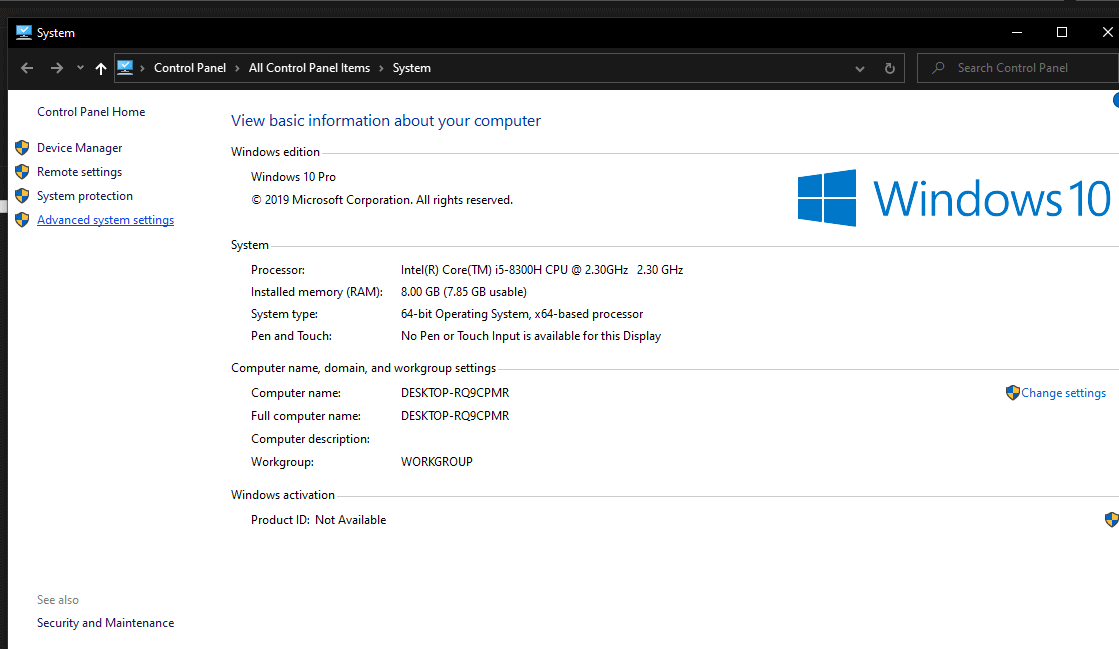 Click on the Advanced tab and under Properties, click on "Settings".
Click on Visual Effects tab and here choose the option "Adjust for best performance".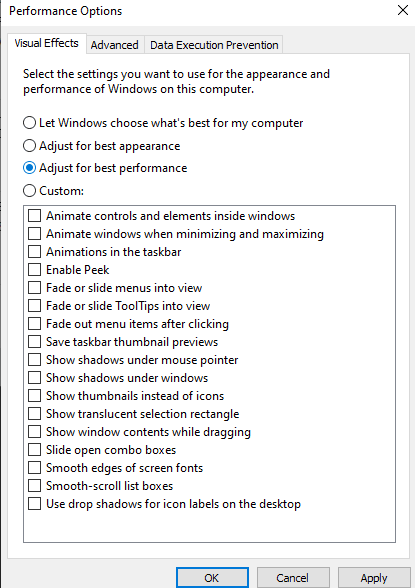 If even this does not work, then try the final solution mentioned below.
Run System File Checker:
System File Checker is a built-in Windows utility that automatically scans and let you know if any files are missing on your system.
Click on the search icon and enter the word "Command prompt".
Choose the option "Run as administrator" for the result that shows up.
Grant access if you get a UAC pop-up.
Enter the command: "sfc /scannnow" and press Enter. The SFC will automatically operate.
Once that is done, restart your PC, and your OpenGL errors should now be resolved.
So these are the quick and easy fixes to solve the OpenGL errors in Windows 10. If you have any questions or queries about this guide, then comment down below, and we will get back to you. Also, be sure to check out our other articles on iPhone tips and tricks, Android tips and tricks, PC tips and tricks, and much more for more useful information.