Have you been on the lookout for ways to remain healthy or get back in shape this season of quarantine? Well, we have just the right guide for you. Read on to discover some of the best yoga apps for iPhone and iPad to try out in 2020!
Having a smartphone in the modern-day and age is a boon, especially to those who love getting their tasks done the easy way. Our phones have not only made it possible for us to work from home, but have also assisted us in many tasks, replacing our calculators, measuring tape, books and so much more. However, one important aspect that many people oversee nowadays is one's own health. It is essential to maintain a good physique, but with the recent progression in technology people have spent less and less of their efforts in order to get things done.
If you have found yourself in the same group of people who want to get a healthier lifestyle, then you already have the best equipment to get started right from your home. Our smartphones have evolved into various branches of lifestyles and categories, and one such genre that developers have always shown an acute interest in is health and fitness. If you fire up your phone and enter the app store, you will always find an app or two on the homepage that is related to fitness.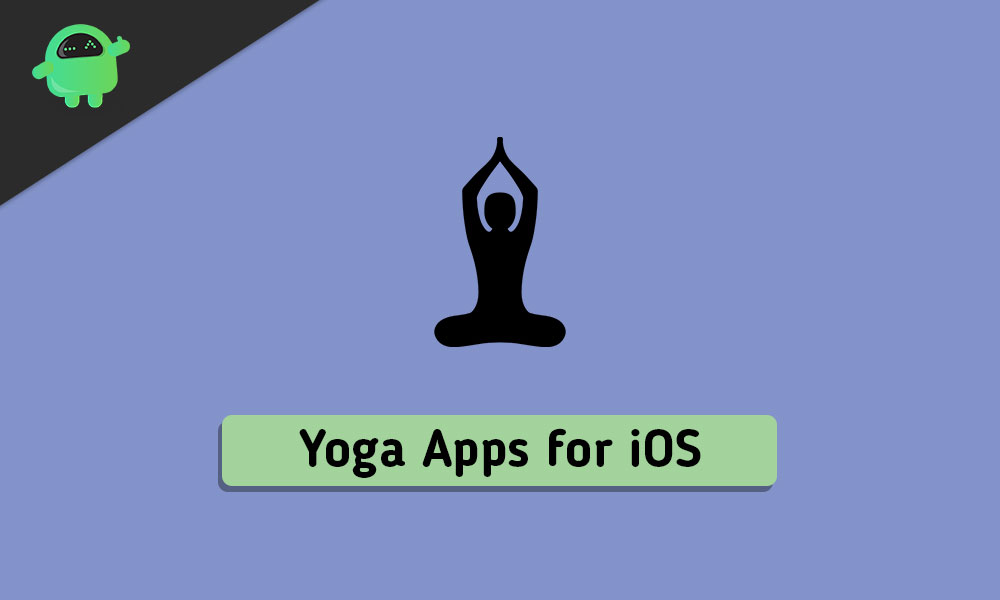 While there are many apps that are geared towards weight loss training or muscle building, there also happens to be a good selection for all the yoga enthusiasts out there. So if you have been wanting to try out some yoga while at your home and with not having to pay for an instructor, trying out these apps is the best choice you have. In such a case, we have taken it upon ourselves to find the best yoga apps for iPhone and iPad that you can download for free and use in 2020! So sit back, relax, and enjoy our handpicked list!
Best Yoga Apps for iPhone and iPad in 2020
#1 – Daily Yoga
Kicking the list off, we have one of the best yoga apps for people who consider themselves as complete beginners. The Daily Yoga app is tailored to people who want to introduce in their lives some yoga and therefore has a good list of beginner level exercises and guides that almost everyone can get used to. The app also has been featured in the App Store many times before thanks to its wide range of yoga exercises as well as ease of use.
Daily Yoga has more than 500 asanas, 70 yoga programs, 500 guided yoga exercises, and many other packs that you can easily get started with. There are also yoga exercises that are specific in requirements for people who are looking for things like weight loss, muscle strengthening, and more. The app has a clean user interface and is also best suited for people who have a difficult time navigating about new apps. You can download Daily Yoga for your iPhone or iPad by following the link to the Apple App Store page given below:
Download Daily Yoga
#2 – Yoga Studio
The next app we will be talking about on this list is Yoga Studio. Just like its name suggests, Yoga Studio is one of the most powerful and feature-packed apps for all the yoga enthusiasts out there! Not only does it feature over 190 different video tutorials for yoga classes, but it also lets you create your own HD video tutorials pose by pose, allowing for endless customizability options. This is perfect for those who want to have their own little yoga routine.
The app has also been featured multiple times on the App Store on various grounds such as the Editors' Pick, App of the Day, and under the Health & Fitness section as well. Yoga Studio is an app designed with yoga enthusiasts in mind, so if you find yourself in the same camp – this is the best option out there for you. However, this is not to say that the app is unfit for beginners, on the contrary, there are various guides and classes which will get even the newbies hooked onto yoga. You can download Yoga Studio for your iPhone or iPad by following the link to the Apple App Store page given below:
Download Yoga Studio
#3 – Simply Yoga
Up next on the list for some of the greatest yoga apps for iPhone and iPad to try in 2020, we have Simply Yoga. As the name implies, this app is catering to the most basic level of yogis out there. If all you wanted was an app that assists you in performing the most basic yoga exercises, then Simply Yoga is just the right amount of guidance you will ever require. This is not to say that the app lacks additional features. It does have a pretty generous library of yoga exercises and asanas that you can choose from.
Your workouts with this app can last anywhere from 20 to 60 minutes, and you can select the exercises which you want to do beforehand. There are about 35+ poses within the app that you can cycle between and also watch videos for a much better representation. One of the best parts about this app is the fact that it connects and syncs your data with the Health app on your iPhone or iPad. This just means you don't have to manually track your health details in two different apps if you already have the Health app set up. You can download Simply Yoga for your iPhone or iPad by following the link to the Apple App Store page given below:
Download Simply Yoga
#4- 5 Minute Yoga Workouts
Ending our list of the best yoga apps for iPhone and other iOS devices out there, we have the popular and much recommended 5 Minute Yoga Workouts app. The reason why this app is so popular among health freaks and fitness junkies is solely due to the principle that this app functions on. It is true that 5 minutes of workout every day can change your life for the better, and this is the same rule that this app follows. If you end up religiously spending 5 minutes of your day doing yoga with this app, you will see the change for yourself.
When it comes to the user interface and design, this app has been very well thought out and is extremely user friendly. It is minimalist in nature, and thus only shows the options on the screen which are the most important and desirable. All the yoga workouts have a clean vector image for better illustration and proper instructions written at the bottom. 5 Minutes Yoga Workouts is an insanely simple app to recommend and even more when it comes to ease of use. You can download 5 Minutes Yoga Workouts for your iPhone or iPad by following the link to the Apple App Store page given below:
Download 5 Minutes Yoga Workouts
That concludes our list for some of the best yoga apps for iPhone and iPad that you can install and try for free in 2020. While we only covered 4 apps, we felt each app on the list caters to different audiences and their requirements. However, if you have any other good suggestions for any yoga apps for iPhone or iPad, be sure to let us know in the comments below since we would be glad to hear your opinion!