BLU is known for its low-cost mobile devices manufactured by ODMs such as QiKU, Gionee, Doogee, and Tinno Mobile. As the company doesn't offer mid-ranger or flagship Android devices and doesn't have that much revenue too, BLU device users not satisfied with the software update policy. However, if you're one of the BLU users, you may ask Which BLU Smartphone will get the Android 12 Update?
To be very precise, the latest BLU devices are now getting better with software updates such as security patches. However, when it comes to the latest Android OS updates, BLU smartphones are still lacking behind and had a worse track record. Google has recently released the much-awaited Android 12 Beta 1 update for a couple of eligible devices.
Now, BLU device users or fans are eager to know whether any of the BLU devices are eligible or not. Android 12 is the latest generation operating system and a successor version of the last year's Android 11. Talking about the Android 12 features, it has a redesigned Material You (U) interface, one-handed mode, revamped notification shade, dynamic themes and icon designs, improved app privacy, and more.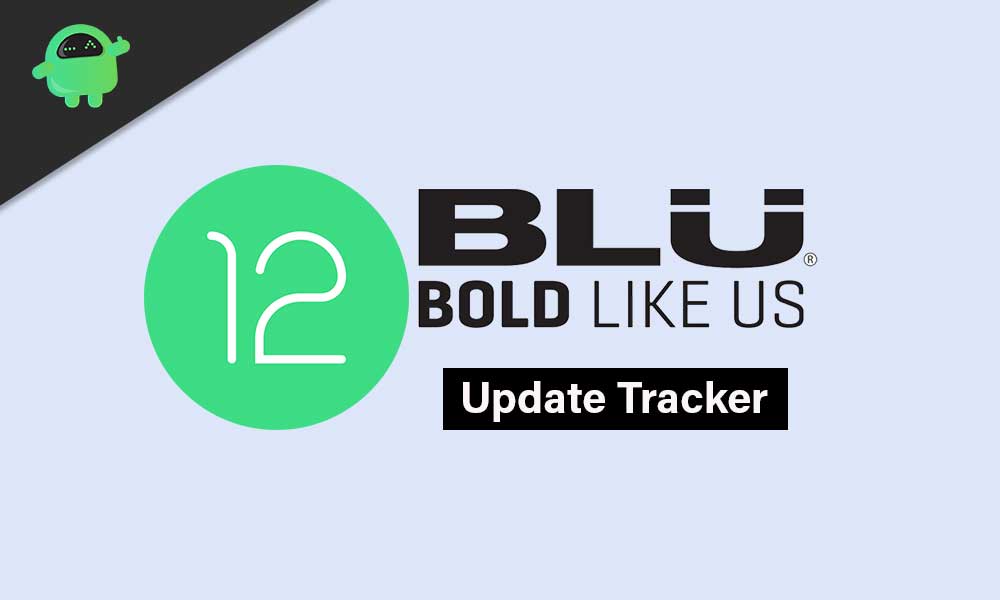 Which BLU Smartphone will get Android 12 Update?
After pushing a couple of Android 12 Developer Preview updates to its eligible Pixel devices, Google has finally released the much-awaited Android 12 Beta 1 update for a couple of other OEM devices additionally. According to the specific timeline or trend of Android OS releases, Google will push a couple of beta updates till July 2021.
Then the platform stability update will be released in August 2021 and finally, Google will release the Android 12 official stable version in September 2021 respectively. Now, considering the expected possibility of getting the same update for BLU devices, multiple reports are coming out that a couple of models may receive it in the next year most probably.
Please Note: BLU hasn't officially mentioned the compatible device list that will receive the Android 12 Beta or Stable version yet.
BLU Vivo XII
BLU G91
BLU G90 Pro
Why No Android Updates to BLU?
Plenty of BLU device users are getting frustrated that they're not receiving Android updates officially. Well, if you're also one of them and think the same without knowing the actual reason, don't worry. As we've already mentioned above that BLU is known for its low-cost Android devices, it doesn't generate that much revenue.
Most of the BLU smartphones come under $100 or so and it's nearly impossible for mobile brands to push frequent software updates especially Android OS updates to their low-cost devices after selling mobiles for the budget segment only.
We'll keep updating this article whenever a new update or info arrives. Till then stay tuned for more info. If you've any queries, you can comment below.