As a budget competitor, the Xiaomi POCO brand has released an all-new Poco C3 in October 2020 that comes with a 6.43-inches LCD HD+ display, Android 10 (MIUI 12), MediaTek Helio G35 SoC, 3GB/4GB RAM, 32GB/64GB storage, triple rear cameras, a 5,000mAh battery, and more. Now, if you're one of the Poco C3 device users and want to remove or bypass the Google account verification quite easily then you can check out How to Bypass FRP on Poco C3 | Remove Google Verification by following this guide.
If you don't know or can't understand the FRP Lock, it's also known as the "Factory Reset Protection" lock. That means whenever you as a user or even someone else performs a factory reset on your already activated latest Android device to wipe out everything, on the first boot Google will always ask for the previously used Google account credentials in order to verify that you're the valid owner of the handset.
Also Read: Will Xiaomi Poco C3 Get Android 12 Update?
In that scenario, your device system will ask you something like "This device was reset, to continue to sign in with a google account that was previously synced on this device". Therefore, all you need to simply input your previously used Gmail ID and password. It basically strengthens your device system and data security from unknown users. However, if in case, you're the sole user of this device and forgot the Gmail ID or password then you can follow this step-by-step guide to easily unlock or bypass or remove the FRP lock.
What is FRP Lock?
'FRP' stands for "Factory Reset Protection". It's an improved security measure that has been taken by Google for its Android OS running devices (Android 5.1 Lollipop or higher). This functionality gets activated once you sign in to a Google Account on your Android device for the very first time. That means once it's activated, the system will add an extra layer of security in the term of Google verification whenever you or someone else performs a factory reset.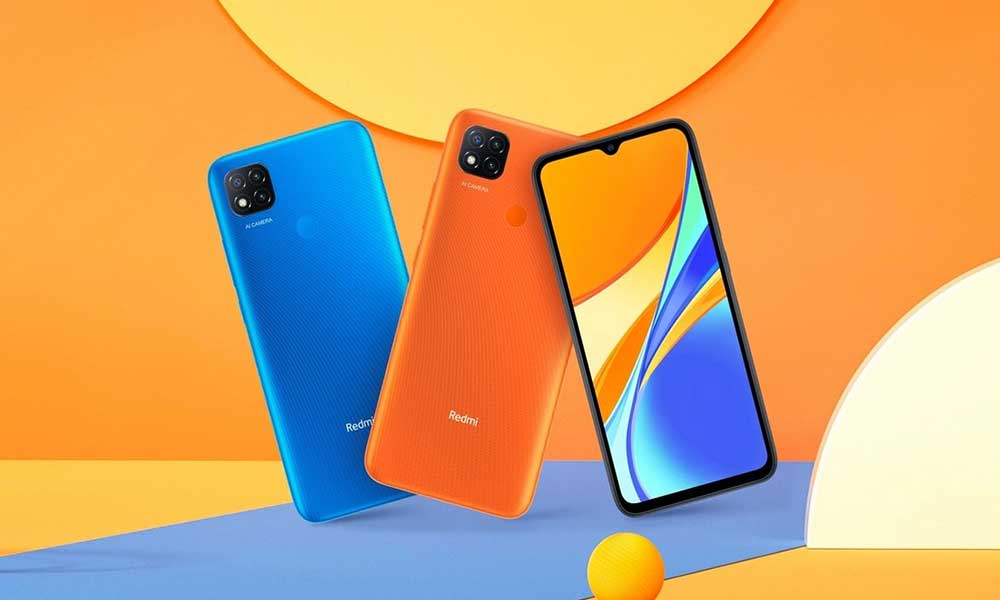 So, unless you input the previously used Google Account Credentials when prompted after a factory reset, there is no shortcut way to unlock it. Fortunately, the customizations and open-source nature of the Android operating system lets us perform some tasks from the device even after locked status. Now, without wasting any more time, let's get into it.
How to Bypass FRP on Poco C3 | Remove Google Verification
So, after performing the factory reset on your Poco C3 device, when your device boots into the system, it will ask you to complete the initial setup process like choosing a language, choosing a region, adding network (Wi-Fi), agree to the terms and conditions, inserting SIM cards, checking for system updates, and more.
Finally, it will ask you to either draw a pattern to unlock the device lock screen or use a Google account instead. Now, if you don't know what's the Google account credentials or can't remember it then do the following:
Now, you have to also do the same initial setup process. Make sure to "Connect to network" to your device like a Wi-Fi network. Once connected to Wi-Fi, you can follow the next step.
So, go back to the previous steps by tapping on the back navigation key.
On the "Connect to network" screen, tap on Add network.
Tap on the SSID bar and type www.youtube.com > Long-press on the text.
Tap on the Hyperlink () icon over the text area.
Next, the YouTube app will open > Tap on the profile icon from the top right corner of the app interface > Tap on Settings > History and privacy > YouTube Terms of Service.
The Google Chrome browser will open > Simply tap on Accept & continue.
Once the YouTube Terms of Service page will open, tap on the address bar and type https://frpfile.com/bypass/ > Hit search.
On the frpfile website, you'll need to download two files on your device.
So, just download the Google-Account-Manager-8.apk (Link Backup) file and BypassFRP-1.0.apk (Link Backup) file. (Tap on the Link Backup only on both files)
If prompted while downloading, tap on OK.
Now, tap on the three-dots icon from the upper right corner of the Chrome browser interface.
Go to Downloads > Tap on Android_8-9_GAM.apk to install Google Account Manager.
If it prompt, tap on Settings of the Chrome pop-up > Under the Install unknown apps, enable Allow from this source.
A warning message will appear. Just tap on Accept.
Now, go back to the previous installation page > Tap on Install.
If prompted, allow the app permission > Once done, tap on the back navigation key. (Don't Open the app)
Next, install the second file FRP_Bypass.apk by tapping on Install.
Once installed, now open the FRP_Bypass app > It will ask you to Retype password.
Now, again tap on the three-dots icon from the upper right corner of the app interface.
Tap on Browser sign-in > Tap on OK to confirm.
Next, add any of your known Google account. (You can also enter a newly created Google account here)
Tap on Next and input the Gmail password also > Then tap on Next again.
Once signed into your Google account, you're good to go.
Now, just restart your Poco C3 handset once.
The incomplete initial setup process will start again from the 'Connect to network' screen.
Tap Next or Skip according to your preference > Finally, you can see that your Poco C3 device has added your Google account automatically.
Tap on Next > Choose and enable Google Services according to your need > Tap on Accept.
On the Continue setup? screen, tap on Continue. [You can also skip this process by tapping on the Leave & get reminder if you want for a quicker setup]
Then you can add your Mi Account or skip this process as well.
After a few more setup or skips, your device will get into the default MIUI home screen.
Enjoy! You've successfully Bypassed FRP on your Poco C3.
That's it, guys. This is how you can easily remove the Google verification process on your Poco C3 handset without getting into complex troubleshooting. For further queries, you can comment below.