Call of Duty: Warzone could not have been released in a better time than this, due to the global COVID-19 pandemic and proactive isolation measures in play. Currently, there are more than 14 million active players worldwide. Over the past few days, a lot of Call of Duty Warzone have reported that they are presented with the 'Status: Offline' error even though they are connected to a live internet network. The 'Status: Offline' error can happen on any gaming platform like Microsoft Windows, Playstation 4, and Xbox One, which means there are a lot of players who are frustrated right now. Our today's guide
Are you one of them? Most players are assuming that the Call of Duty Warzone may be temporarily shut down due to maintenance or upgrades. You might be asking yourself the same. This is somewhat understandable since, recently, players reported that they were unable to access their accounts to play. Players assumed that the servers were down for some maintenance as they could not connect with the online game services. Activision had even accounted for it and took necessary action. So far, this does not seem to be related to that. We will know for sure once we get further information. Don't worry! All you need to know is the 'Status: Offline' error in Call of Duty Warzone.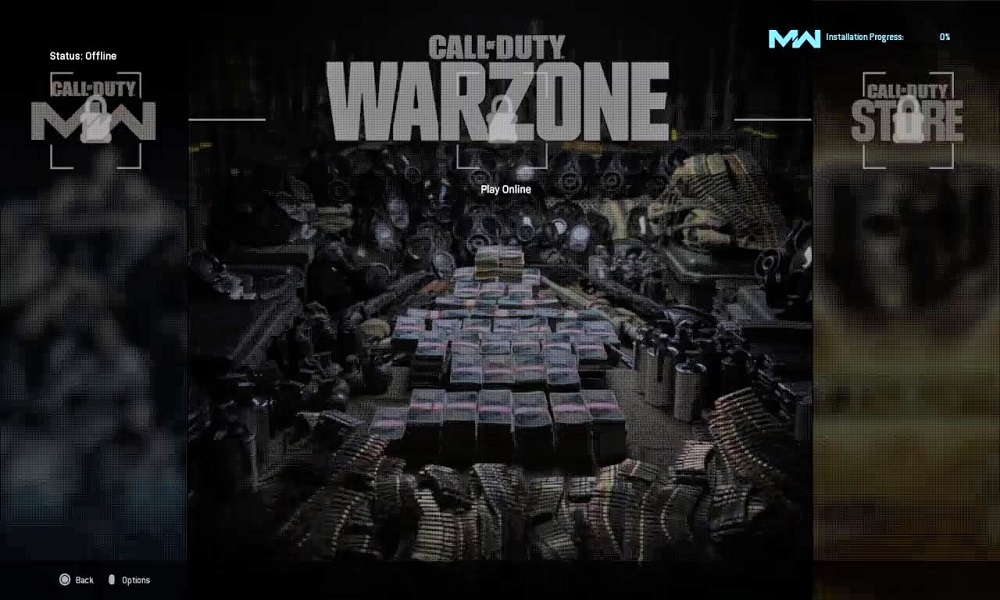 How to Fix Call of Duty Warzone Status: Offline Error
The 'Status: Offline' error in the Call of Duty: Warzone Battle Royale mode is an easy fix for the players. This usually happens when players try to join an active multiplayer session without completely downloading the latest update.
Players should be aware of the patches in Call of Duty Warzone and its' download sizes. They can be over 100GB and take a sufficient amount of time to be completely downloaded and installed. So, when players try actually to run the session without properly completing the download may lead players to think that there are other issues at hand.
But for now, here are some steps to follow for players who receive the 'Status: Offline' error in Call of Duty Warzone:
The latest patch update for Call of Duty Warzone is not downloaded completely.
Shut down the CoD Warzone game entirely.
Check the patch download status update once the game is shut down.

For PC – Check status update using Battle.net desktop application.
Playstation 4 – Check status using the 'Notifications' tab and then the 'Downloads' tab.
Xbox – Check status from the 'My Games & App' and then inside 'Queue' from the 'Manage' tab.

Once the game is completely downloaded, players should be able to resume playing normally.
Players may be required to wait until the download completely finished. But rest assured, the 'Status: Offline' error message is not due to a server shutdown or any other technical issues from Activision. Players can play another game or choose anything else with their time until the patch update is completed. Ensure your PC or console is in POWER mode for the download.
So that's all we had for the Call of Duty: Warzone Status Offline error. After following our guide, they will surely be able to fix the issue. We hope this guide helped you. If you think the same, then go out and check our latest iPhone Tips and Tricks, PC tips and tricks, Games and Android Tips, and Tricks. Moreover, you may also subscribe to our YouTube Channel and participate in the $150 giveaway contest. However, if you have any queries or feedback, do comment down below with your name and e-mail ID. Happy gaming!