Car Mechanic Simulator 2021 is a first-person racing simulation video game. It was developed by Red Dot Games and was published by PlayWay. The game is available for Xbox 1, Xbox Series X/S, Microsoft Windows, Play Station 4, and Play Station 5. In this game, damaged automobiles can be acquired to be repaired and/or resold, and the player is free to move around the shop, showrooms, and barns.
The player can access a wide variety of tools, most of which are unlocked by completing missions and gaining experience. The player's workshop grows as the game progresses, enabling them to handle increasingly difficult repairs as well as the restoration of vintage vehicles. Since its launch, everyone is enjoying the game and loved the game due to its gameplay.
However, some users are not having enough money or are out of money in the game. So, they are searching for methods by which they can earn money fast in the game. If you are also searching for the same, then don't worry this guide is for you. In this guide, we will tell you how to earn fast in Car Mechanic Stimulator 2021.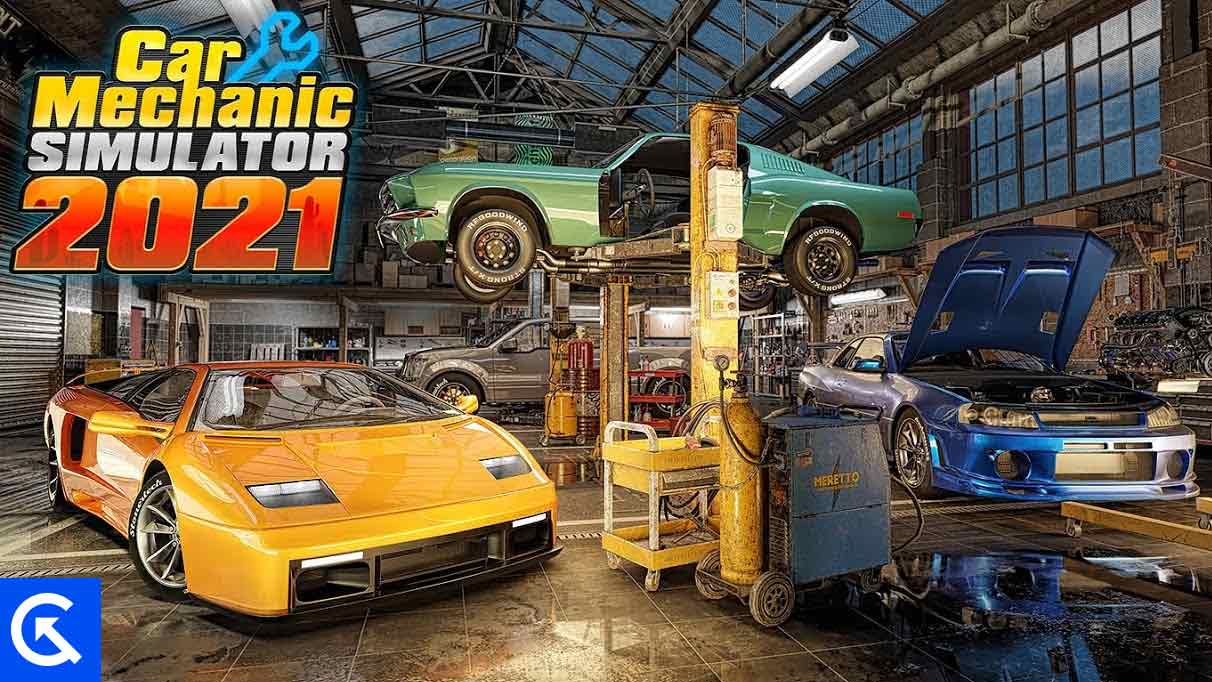 How to Earn Fast in Car Mechanic Stimulator 2021
The initial amount of money collected in Car Mechanic Simulator 2021's Story Mode is insufficient. We would prefer that all Garage Expansion and Tools be upgraded, installed, and available. So, it is advised to carry out a few profitable projects that will consistently make you money because money is scarce. Below are some methods by which you can earn fast in Car Mechanic Stimulator 2021.
Disable Travel Fees
The first method you can try is disabling the Travel Fees. The game will charge you for travel charges each time you visit a shed or a junkyard in search of damaged vehicles. So, we will suggest you disable it to make money. You can disable the Travel fees by following the steps.
Open the game.

Open the settings from the main menu.

Select the Game Settings tab

Turn off the Travel Fees.
Repair Car Parts and then sell
You can purchase the broken cars from the following places:
Usually, the cars located in the shed require a lot of labour, which isn't very profitable. Instead, pay attention to the junkyard and auctions. You might still search sheds for pieces that are in decent shape.
A damaged car can be purchased for a reasonable price at an auction or for even less from a junkyard. The Atom Renton (2006) is the best vehicle to repair because it can be purchased with all repairs made for less than $80,000.
To increase the effectiveness of your repair work, you should make the following purchases before attempting to fix any cars:
Welder

Regular Customer 1-3

Good Judgement

Body Repair Station

Renovator 6
When you've located the vehicle you want to fix and have completed all the necessary upgrades, follow these steps to maximize your profit:
Bring the vehicle inside the garage.

Completely strip the vehicle down to its frame

Hire a welder to fix the frame.

Repair everything but the engine.

Utilize an interior detailing service for finishing touches.
This approach is cheap and will enable you to save a lot of money. Never spend money on washing or repainting autos, and avoid purchasing new components. These are pricey and don't significantly boost the worth of your autos.
Bulk Re-sell Auctioned Car
This strategy is incredibly simple and quite rewarding, but you need at least $200,000 in your bank account to make it work. This implies that you can truly only employ this technique later in the game.
Additionally, if you haven't already, you'll need the Good Judgement perk. It will let you make estimates and pick out better vehicles for subsequent car sales.
By fixing automobiles, you can raise the necessary funds. Then, by taking the following actions with the money you have made, you can increase your profits even further:
Visit any car auction

Pick one vehicle with an least a five-star rating.

Buy it for the estimated worth only; do not pay more.

Bring it to your garage, then sell it again as is.

Rinse and repeat
The priciest vehicles available for purchase and resale in Car Mechanic Simulator 2021 are listed below:
Nissan GT-R (R35)

Olsen GTR AMC

Salem Earthquake Rex

Echos Cobra VENOM

Salem Spectre SR
Conclusion
This was all about the guide on how to earn fast in Car Mechanic Stimulator 2021. Now you know how to earn more money in the game so start collecting the money and enjoy the game. Do let us know in the comment section whether this article was helpful or not. Also, for more such informative guides, check out our website.