With over 320 million monthly active users, LinkedIn stands off alone at the top of a professional networking site. LinkedIn basically is a networking social media platform where you are not supposed to share your fancy pictures. This platform is for those who want to expand their professional network and are serious about making their career better. Each year number of members are increasing who join LinkedIn. And that's the reason it has over 722 million members network.
Meanwhile, the bigger your network, the more you need to hide your professional life. But, in a few instances of our life, we sometimes don't want to reveal what we are doing. And that's the main reason today we are here with a guide in which we will explain how you can change your LinkedIn profile that too without notifying connections. So, let's get started: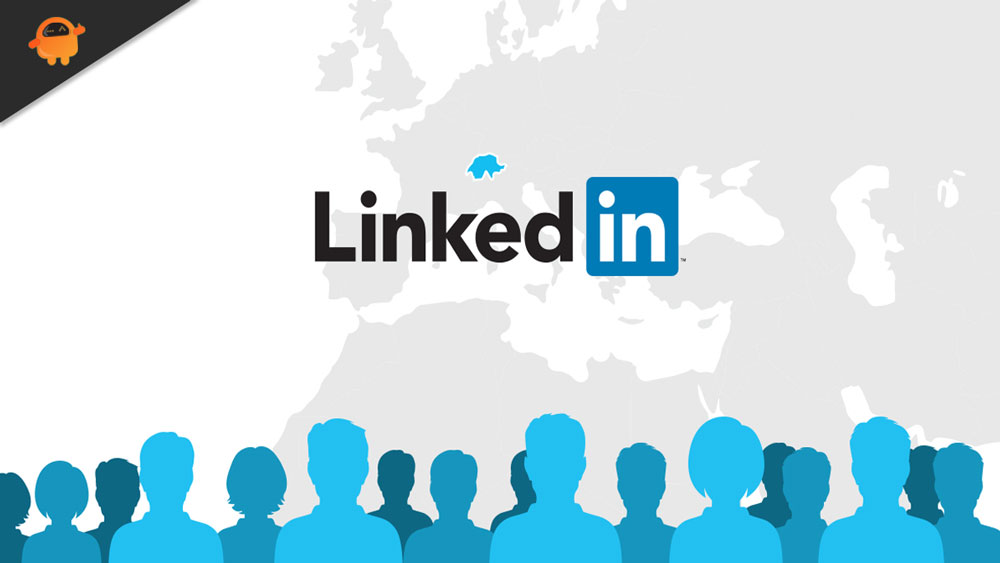 How Do I Change My LinkedIn Profile Without Notifying Connections?
It is very easy to hide your profile on LinkedIn if you don't want to share your profile with others who are on your connection list. I personally always try this whenever I need to change my job or applying to another company. It helps me to hide my professional life with my connection. Now, let's hover to the quick steps and see what the necessary steps that you need to take are:
First of all, you require to invoke LinkedIn, and in case you are not signed in. Then, please sign in first.
After that, tap on your profile icon located in the top right-hand corner of the screen and hit Settings & Privacy.
Then, select Visibility and click on the Visibility of your LinkedIn activity from the left pane menu.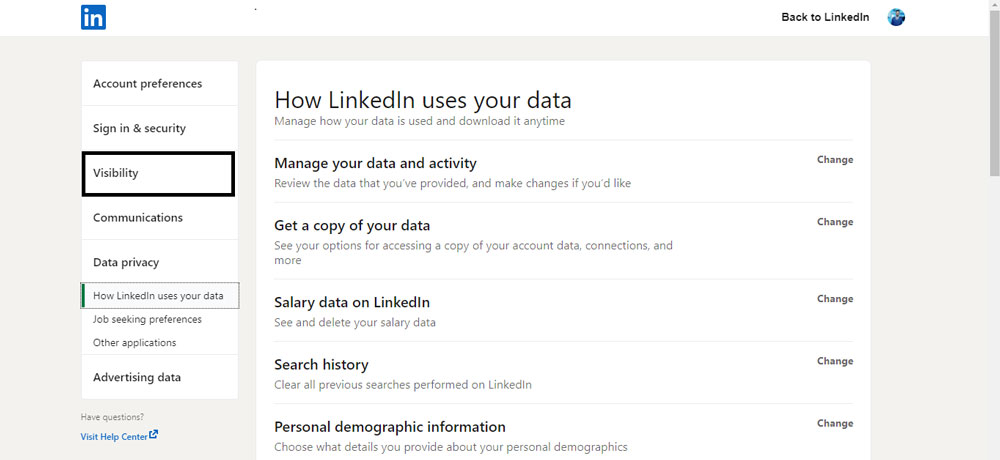 Now, locate the Share profile updates with your network option and click on it in order to toggle the button. This will switch the option to No or disabled position.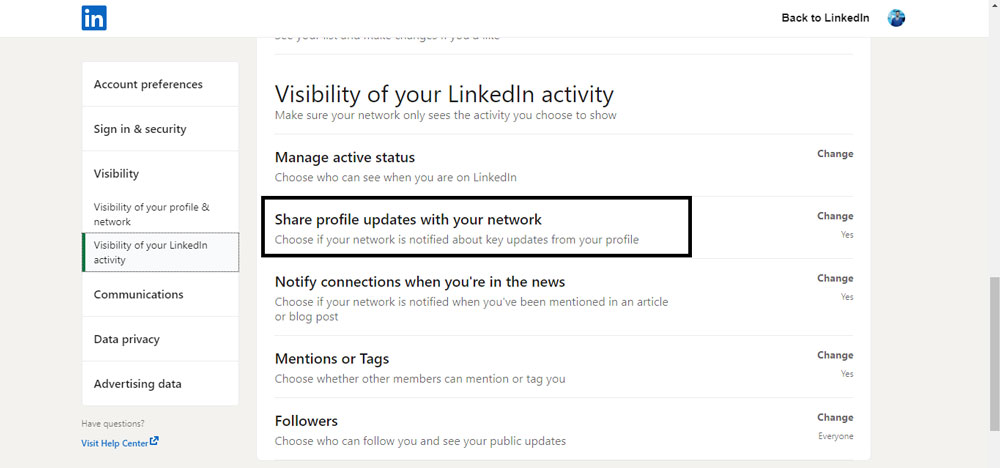 Hide Your Activities
So, that's how you can change your LinkedIn profile without notifying connections. But, wait! That's not the end, as even after doing this, your activity is still pop-ups among your connections. So, now to make sure that even your activities won't show up in your connections feed, you need to follow the two easy steps. Here are the steps:
Once you disabled the share profile option, you have to update your profile, such as your work history or experience, highest education level, or something related to your new job profile.
Now, the main step once you are done with filling in all necessary details. Before you hit the 'Save' button, you can toggle off the button located in front of the 'Share with Network.' This will guarantee that your activities remain private. So, that's it. Now hit the Save button.
So, that's how you can change your LinkedIn profile that too without notifying connections. We hope this guide helped you. But, still, if you face any issue while doing so in LinkedIn, let us know in the comment section. Our team will surely help you out as far as possible.