OpenAI is the name behind numerous AI technologies that simplify our lives. From its inception as a non-profit organization, OpenAI aims to promote AI (Artificial Intelligence) worldwide. They are a dedicated laboratory body that conducts in-depth research on artificial intelligence and develops new products in combination with AI to improve lives and that's the sole reason it has a huge user base.
Initially, there was nothing special about OpenAI, but it got a lot of publicity when they launched OpenAI Gym. Here is an AI that offers an open-source toolkit for reinforcement learning. Getting momentum from that, they came up with numerous products in which ChatGPT is one of them that made it possible to respond like a human via AI. Unfortunately, it stopped working. Let's look into it and try to fix it.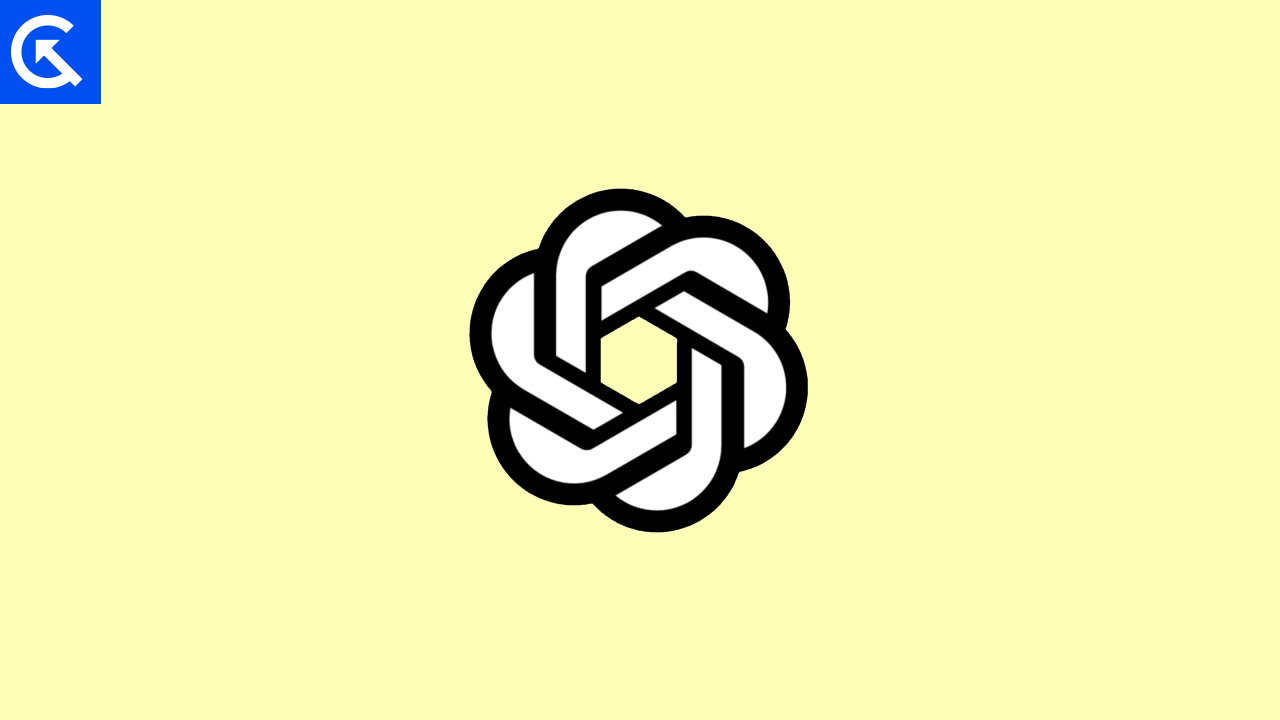 Fix: ChatGPT There Was an Error Generating a Response
Through ChatGPT's UI and dashboard, users can select what they want to do with AI, give inputs, and get ready-made content in ChatGPT. For instance, if we want to write an essay, we just need to enter a few inputs and after a moment the system automatically prepares a decent essay for us. When we can do such complex tasks with a single click, it seems cool. But some users miss that instant experience.
More specifically, while providing input to ChatGPT, tap the generate response option. The system does not respond and shows "There was an Error Generating a Response". I agree with going through such an instant task. If such a problem arises with such active AI, it feels very down. Even so, it happens with a few ChatGPT users, but it is a machine. From what I have seen, it seems clear: this may not be a developer's end issue.
The reason is, if there is any issue from the developers' end, they will acknowledge it. Developers have not yet announced a solution to this issue. So, from the developer's perspective, we need to wait. But until then, we can try to fix that ourselves. As a result, if the problem occurs with a few users, it may be possible that those users are making the same mistake. Let's look at the below fix and try to resolve the issue from your end.
Refresh the page
The ChatGPT is such a captive AI Program that does not feel boring and is surrounded by creative vibes. The menu it offers is such broad that many times we forget to choose what we are exactly looking for. And I am expecting that you also do the same thing. Meanwhile, When you are giving input requirements, maybe the session time got expired and it shows such an error. For this, we recommend you refresh the page and check whether the problem is fixed.
Check the OpenAI Server Status
Even after refreshing the page, if you are still getting the same problem, then it may be the ChatGPT server is down. You can neither access the website nor get any response if the site goes down. So, To ensure OpenAI server status simply head to the OpenAI server status page. If the status bar is green then it means the server is working normally, if some other color then it means the server has fluctuations. So, ensure server status, if it is down then try to use ChatGPT later when the server is stable.
Shorten Your Input
The ChatGPT works perfectly based on the inputs you provide. And In any case, you have entered long inputs, so it seems hard for the AI program to understand. When you enter input, the system still shows an error in generating responses. To achieve this, you should shorten the input as much as possible. As a general guideline, your input should be within 2048 characters so ChatGPT can function on it. Look at this, and see whether the issue has been resolved.
Give more details about the input
ChatGPT works well with detailed input requirements. In any case, the input you provide is so vague that the AI program does not understand it. In that case, it will display an error generating a response. For this purpose, you need inputs that are crystal clear and easily understandable by the AI client. In the meantime, provide more details about your topic so the system can better understand your topic and show you results immediately.
Clear the cache files of your browser
Cache files seem the fastest memory on your PC, as it stores the data of websites you visit. Further, whenever you visit that site again, it results in the instant opening of that website. But those cache files stored for a longer period create the problem. May be possible if after doing the above things you are still getting the issue, your system has corrupted cache files. To fix it, you need to clear the cache file. I expect you to know how to clear cache files But for a clear view, you can refer to the following steps for more information.
Open your computer's web browser.
Then Go to the Settings Menu.
Scroll down and get into Site Settings.
From there, find ChatGPT and click on it.
Now click on the "clear cookies and cache files" button.
That's it, Cache files will be clear in a moment.
To Conclude, These are the usual mistakes or we can say that showing errors in generating the response. However, these are not limited as you can try a few more things like trying another chat, restarting your pc, Trying another web browser, and Using ChatGPT a few minutes later. From the user's end, if there is any issue then these fixes will resolve it. And if there is a developer-end issue, you will get the solution very soon. So, these are relevant things relating to this error. Even that, if any user has a query with this, then let us know below.