Sid Meier's Civilization 6 is a significant turn-based strategy game that is developed by Firaxis and published by 2K Games. The game has been receiving widespread acclamation since its release since 2016 for Microsoft Windows. Following its release, the game was ported to other major platforms that include Xbox One, Play Station 4 and Nintendo Switch. The response was overwhelming. However, the level of gamers' frustration started to uprise as the players got stuck on the Civilization 6 retrieving host information while trying to connect or host multiplayer games.
If your game-night got ruined for this exact reason, then carry on reading as in this guide as we are going to venture into the probable reasons for this issue and ways to resolve it. Sid Meier's Civilization has been around for a little lesser than three decades now, but the popularity of the game among the gamer community has only grown with each passing day. First released in 1991 the Civilization is a series of a turn-based strategy video game. The Civilization series is considered a formative example of the 4X genre. In a layman's language, the players achieve victory through four routes; "eXplore, eXpand, eXploit, and eXterminate". Now that being said let's dive into the issue that is continuously disturbing the players. Let's get started.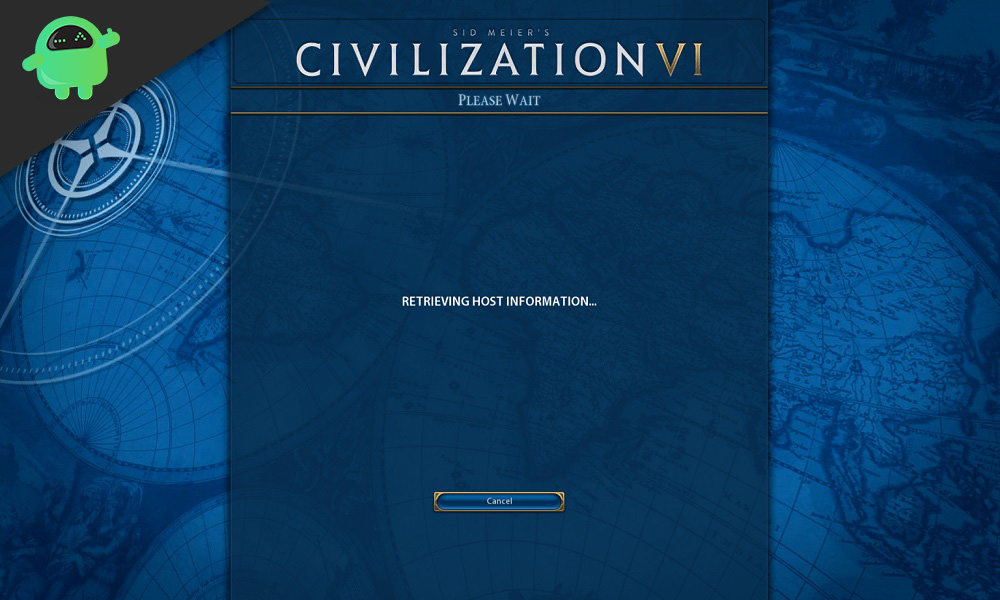 How to Fix Retrieving Host Information in Civilization 6?
Since the release of this game two expansion of the game has been launched; Rise and Fall and Gathering Storm. After the Epic Games Store announced a free giveaway of this game, gamers have been continuously trying to claim their free copy. New players who want to take this opportunity and lay their hands on this free version of the game are constantly facing the information issue.
As the players are trying to connect with the multiplayer games, they are getting stuck on the "retrieving host information" and are not being able to connect to the game.
How to Fix?
Now we will discuss the reasons for which the problem is being caused along with that we will give you the best solutions that will help you solve this issue. But before starting, we recommend the users to read the fixes carefully and follow them accordingly. Moreover, players should not skip a single fix mentioned.
Fix 1: Are you verified?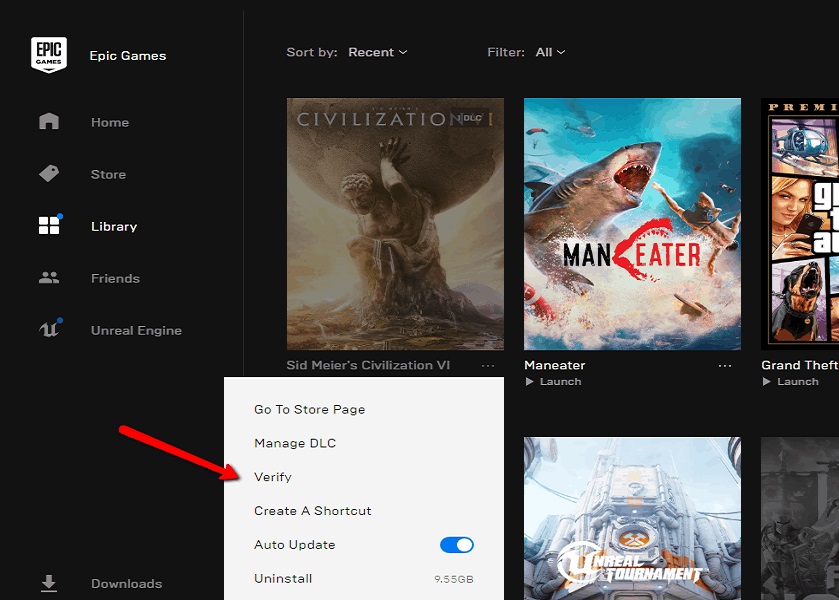 If you are playing on the Epic Games Launcher, then this can be a key reason. Check whether you have verified your game files. If you have not, here is how you can do it:
Open the Epic Games Launcher and head to the library tab. Check for your Civilization 6 game file. Once spotted, you should notice three dots horizontally placed at the bottom right corner of the game file. Click on that. Now you need to check for the "verify" option in the box that will pop up immediately. Click on verify and wait for its completion. Once done, relaunch the game and try to host or join a multiplayer game again. Hopefully, it will work.
Fix 2: Is your anti-virus software preventing you from connecting?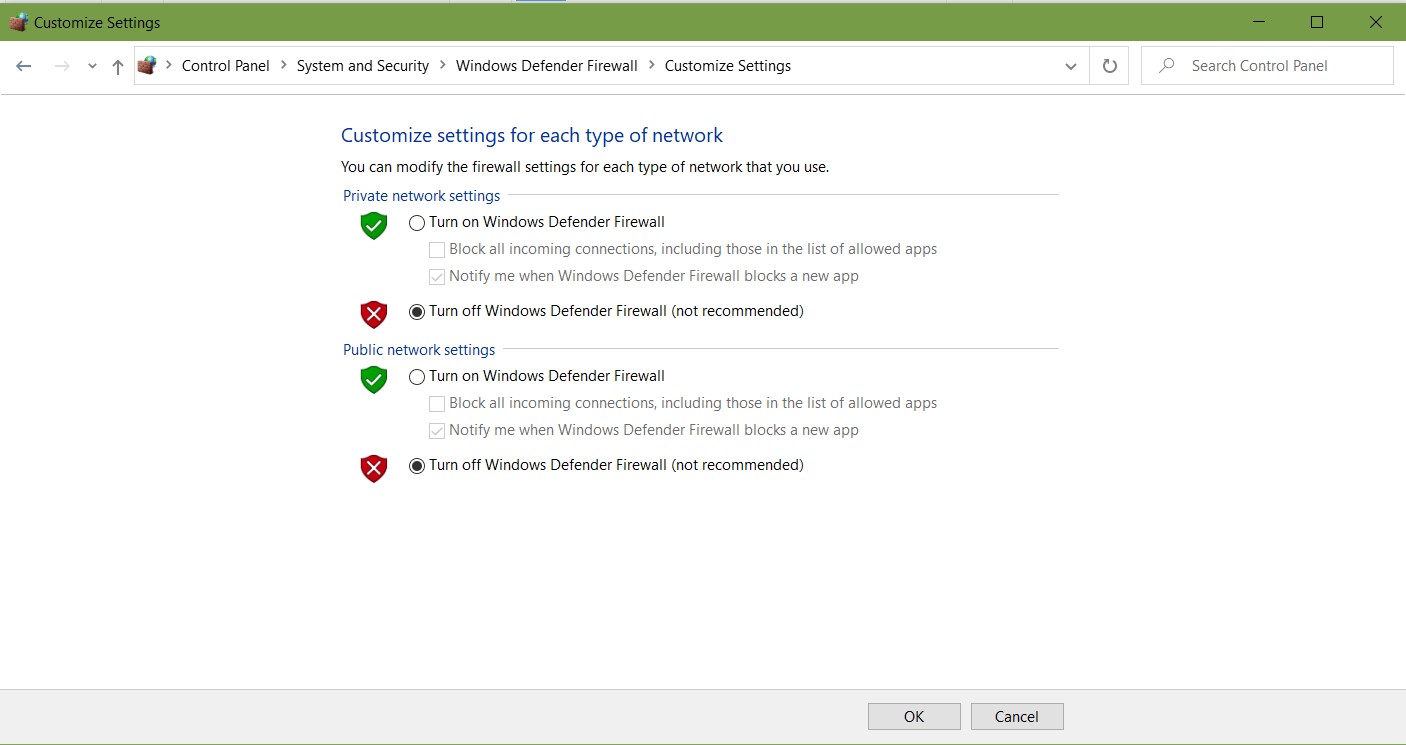 Multiplayer games rely on incoming and outgoing connections. An active firewall can prevent you from connecting with multiplayer games. If your Windows Defender Firewall is enabled, then you need to temporarily disable it to join or host a multiplayer game. If your Defender Firewall is enabled, here is what you can do to disable it (don't worry you can enable it later on):
Select the start button. Go to settings and from there go to Update and Security. Search for Windows Security and then Firewall and network protection. Open Windows Security settings and under Microsoft Defender Firewall you should find the on/off switch. If it's on, then toggle it off. The process should be more or less the same for other anti-virus software as well. And if your active firewall is preventing you from connecting or hosting a multiplayer game, this should solve your problem.
Fix 3: Maybe the problem isn't from your side at all.
If you are unable to host or even join any multiplayer game, including, but not limited to, public multiplayer games, on the server browser, then maybe it's not a problem from your side after all. The problem isn't with your game file or defender wall, but the gaming server itself. Due to so many players are trying to join the game at the same time, the servers of Civilization 6 are having some stability issues. Even though the hope, in this case, is very little, still here is what you can do to resolve the issue:
Try to join the multiplayer after some time later and see if the issue resolves itself.
No announcement has been made by the 2K Games regarding the issue yet. So, all we can hope that this issue will catch their notice soon, and they will take the necessary measures to resolve it. However, 2K Games on their official twitter handle have tweeted that their Play by Cloud feature is currently unavailable and they will look into this issue soon. Below is their official tweet.
Hello everyone! The Play By Cloud feature is currently unavailable for Steam and Epic users and the Development Team is looking into this issue. Thank you for your patience during this time!

— 2K Support (@2KSupport) May 22, 2020
But don't worry. If anything comes along, we will keep you posted. So, stay tuned.
This guide was to help the players of Civilization 6 regarding the issue of Retrieving Host Information during their gameplay. We hope our guide helped you tackle this. Further, check out our best iPhone Tips and Tricks, PC tips and tricks, Games and Android Tips and Tricks. You can also subscribe to our very own YouTube Channel and participate in the $150 giveaway contest. Moreover, if you have any queries or feedback, do comment down below with your name and e-mail ID. Happy gaming!