Achieving a Culture Victory in Firaxis Games' popular Civilization VI can be quite challenging at times. This is mainly because of the uncertainty revolving around its mechanism. This was an issue that the developers had to deal with in the case of Civilization 5 as well.
Fortunately, a number of skilled fans have worked together to decode the underlying calculations and put forth valuable information that has helped the community understand all about Culture Victory in Civilization VI, how to achieve it, and the various factors underlying it.
In this all-new guide, we will be taking a closer look at what is quite possibly the most important factor that can help you to achieve a Culture Victory – Tourism. We will show you how you can get more Foreign and Domestic Tourists in Civilization VI. So what are we waiting for? Let us head down and read more about this.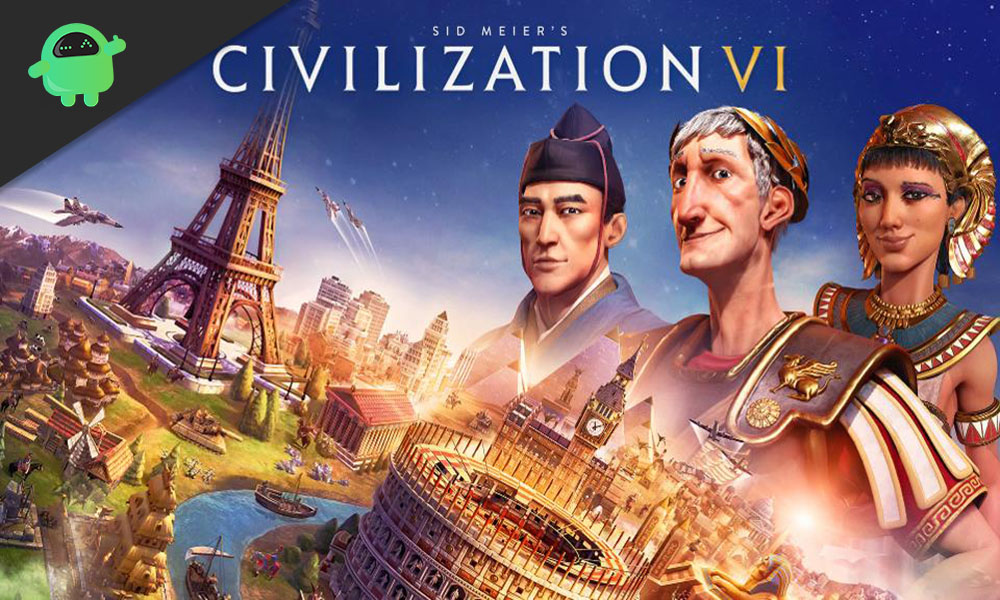 How to get Culture Victory with Visiting Tourists in Civilization VI
In order to achieve a Culture Victory in Civilization VI, you must have more Foreign Tourists visiting you than the Domestic Tourists in any other Civilization. Thus, you will have to get more Foreign Tourists along with Domestic Tourists as well. This will enable you to not only deprive other Civilizations of them but hold your ground against other Civilizations aiming for a Culture Victory by your own sizeable number of Domestic Tourists.
The most important factor when it comes to Tourism is Great Works. These are basically pieces crafted by Archaeologists, Great Artists, Great Musicians, Great Writers, and Martyrs. You will be able to greatly boost your Tourism by putting these works on display.
You will have to get the three Great People that create Great Works with the regular procedure of getting a Great Person. When they are out on the field, they will require a place to display their work so that you can get a Great Work. Such places include amphitheaters, broadcast stations, and museums. Also, by making sure that they feature similarly themed works by various artists, you will be able to boost Tourism in museums.
Using Archaeologists and Naturalists to Attract Tourists
Archaeologists are capable of gathering artifacts that you can put up on display to attract Tourists. For that, you must first construct an archaeological museum in their theater square. Henceforth, you will be able to train archaeologists to excavate various sites, to discover artifacts up to three times. Like art museums, you will be able to theme archaeological museums specifically for Tourism.
When you finish researching conservation, you can buy naturalists and attract even more Tourists by ordering them to construct National Parks. You will also obtain Tourism from city walls after you perform research on conservation. The higher leveled your walls are, the more Tourism you will receive.
Additional ways of Promoting Tourist
After performing research on the radio, you will be able to order builders to make seaside resorts. These will also attract Tourism depending on how appealing the tiles in them are.
In case an Apostle possessing the martyr promotion is slain during a theological battle, a relic will be left behind on their behalf in the name of the nation. This will also produce additional Tourism. Keep in mind, though, that you will obtain less Tourism when your competing Civilizations perform research on the Enlightenment. That is unless you possess the Cristo Redentor wonder.
Below are some of the best ways that can attract tourism:
Wonders: 2 Tourist points per-turn and a + 1 Tourist point per-turn per era after they are available.
Holy City (the city where your Religion was formed): 8 Tourist points per-turn.
Religious Relics: 8 Touristpoints per-turn
Writing Great Works: grants 4 Touristpoints per-turn
Music Great Works: grants a 3 Touristpoint per-turn
Art Great Works: offers a 2 Touristpoint per-turn, and gets doubled when used with the theme
Archeological Artifact: you will get 3 Tourist points per-turn, and will increase when you use it with the same theme
Seaside Resorts: 1 x Tile Appeal Tourist point per-turn
National Parks: 1 x each Tile's Appeal in the Park Tourist point per-turn
Campuses: grants 10 Tourist point per-turn only if you use this with the Great Merchant Jamsetji Tata
Industrial Zones: grants 10 Tourist points per-turn only if you use this with the Great Merchant Masaru Ibuka
Flight: generates the same amount of Tourist points per-turn as Culture points per-turn earned during tile improvements.
By going with these techniques, you will be able to attract a large number of Tourists. That will enable you to achieve a spectacular Culture Victory soon. We hope this guide helped you in achieving what you wanted. If you liked our guide, do check out our PC tips and tricks, Games, iPhone Tips and Tricks, and Android Tips and Tricks for more. Subscribe to our YouTube Channel to participate in our $150 giveaway contest. However, if you have any doubts or feedback, feel free to comment down below with your name and e-mail ID.