When it comes to the Call of Duty franchise games, they're mostly preferred and played over the Windows platform rather than consoles in several scenarios. COD Modern Warfare is a 2019's action FPS game that includes Warzone in 2020 as a part of it and then the Black Ops Cold War title was released in 2020 as another FPS by Call of Duty. Some users are asking Will COD Warzone, Black Ops Cold War, or Modern Warfare Work on Windows 11.
Well, Windows 11 is the latest operating system by Microsoft, a successor to Windows 10. Although Windows 11 isn't available widely as a stable version yet, plenty of interested Windows 10 users are getting into Windows 11 beta platform via Insider Program. Therefore, not only the computer manufacturers but also game developers haven't arrived yet with Windows 11 compatible PCs or games officially.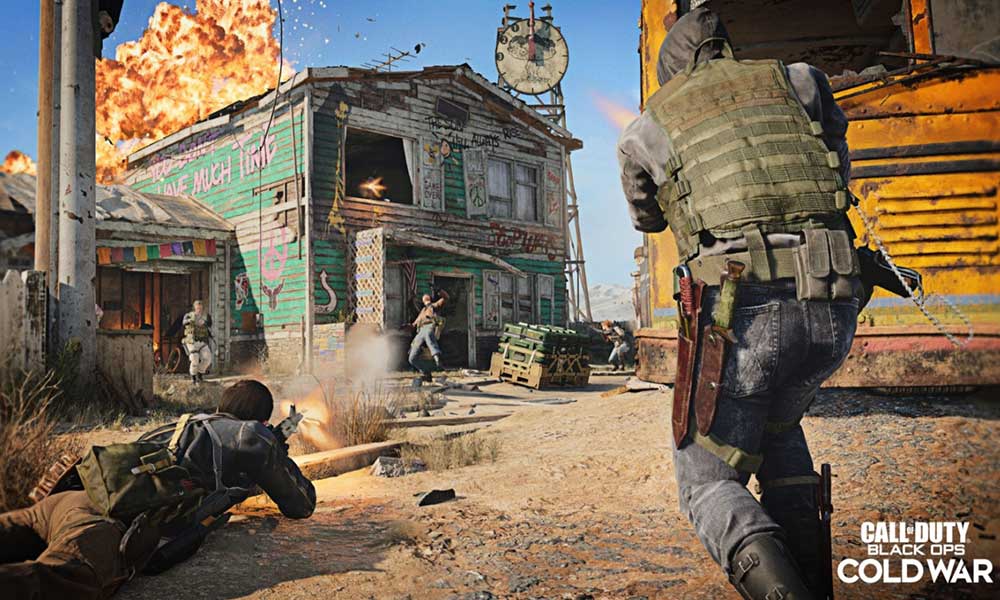 Will COD Warzone, Black Ops Cold War, or Modern Warfare Work on Windows 11?
Now, coming to the topic, there is no need to say that all the COD games are compatible with Windows 11 operating system in most scenarios. However, if you're facing issues with the Call of Duty Modern Warfare, Black Ops Cold War, or Warzone gameplay on Windows 11 then we'll recommend you to follow the steps below to make it backward compatible straight away. To do so:
Right-click on the COD game exe file > Select Properties.
Click on the Compatibility tab > Now, click on the Run this program in compatibility mode for: checkbox to enable it [under Compatibility mode]
Then select an older version of Windows OS from the list. [Windows 7/8 recommended]
Now, click on Apply, and then OK to save changes.
Finally, reboot the computer to change the effects immediately.
You should be able to run your COD title on the Windows 11 computer now.
Meanwhile, we should also mention that some recent reports are coming out that Call of Duty Warzone and Black Ops Cold War players on Windows 11 is getting banned permanently while using the Overwolf software together. The Call of Duty team is aggressively working on eliminating potential hackers and cheaters on the recent COD titles because normal players are greatly affected.
So, even after providing patch updates and improving security systems, hackers or cheaters are finding their own way to get around with it. Due to the active participation in preventing hackers and cheaters, the Call of Duty team has banned more than 8,00,000 accounts permanently (maybe not all bans are valid). Still, the problem is there and affects the hard work of the game developers quite easily.
Meanwhile, Call of Duty Cold War and Warzone PC players report that upgrading to Windows 11 and then using the Overwolf software together is somehow causing them to be permanently banned from the COD titles with that respective account. Now, the Overwolf team has also acknowledged the same issue.
Do not use Windows 11 and Overwolf at the same time
by u/WraithGG in CODWarzone
Plenty of reports surfaced on the CODWarzone subreddit forum about the same where COD PC players updated to Windows 11 recently and their COD accounts have been permanently banned due to the use of Overwolf. Whereas WraithGG did mention that it's a 'well known and apparently rather common issue' & both Activision and Overwolf are 'refusing' to revert the ban or even help with it.
Additionally, WraithGG has mentioned that the Activision team has responded and said even if the player is innocent, they cannot lift up the account ban which is pretty sad. However, Activision has acknowledged that there is an error in the ban but the permanent bans are final and can't be reverted at all.
Overwolf has now responded to this issue officially on this blog that they're aware of a number of users who have been banned after playing Cold War and Warzone on Windows 11 while using Overwolf. They've also mentioned that though they're not responsible for the bans, the Support Main is one of their core values and they're investigating this issue immediately to protect gameplay and their community.
Meanwhile, Overwolf has mentioned some of the steps they've taken so far for this. Overwolf has released an update to their games list to change the way the Overwolf overlay works and will no longer trigger a ban from Activision while using Windows 11. It's also worth noting that within the 24 hours following this change, the Overwolf team didn't have any new ban reports so far.
Still, they're working closely with the very top levels at Activision, and they'll do utmost whatever they can to help those players whose accounts have been banned permanently. Although there is no promise that it'll work, they'll try their best out of it.
It's also needless to say that as the issue has been officially acknowledged, Activision might lift up its ban on the standard accounts that are innocent of using Windows 11. But this is already made some PC users and Call of Duty players worried about what will happen in the Call of Duty Vanguard's upcoming anti-cheat system RICOCHET which will offer a kernel-level security measurement (integrated with Warzone).
Well, we'll have to wait for that. But one thing we should recommend to our readers is not to use Overwolf with the Call of Duty titles on Windows 11 until the problem has been completely fixed. We presume that playing the game normally on Windows 11 won't cause any issues.
That's it, guys. We assume this guide was helpful to you. For further queries, you can comment below.