From this tutorial, you could download all the ColorOS 11 Wallpapers for all the Android devices. Google has recently released a stable build of Android 11. Along with that, Oppo's customized OS skin has also witnessed some major overhaul. We aren't only talking about the features, even its naming scheme has undergone some major bump. The OEM has decided to skip version 7.2 and jump over to something that aligns with the recently released Android build, i.e. ColorOS 11.
Alongside that, you are about to welcome a plethora of changes and new features to the fore. Then, it has also given some weightage to the customizations and its wallpapers set is a perfect example of the same. The OEM has incorporated six new wallpaper packages, each being uniquely distinct from others. From this guide, you could download all these ColorOS 11 Wallpapers. But first, let's have a look at some of the noteworthy features of this customized OS skin.
ColorOS 11: What's New
There has been a plethora of new features, device optimizations, and improvements to the overall device stability in the latest offering from Oppo. To begin with, you get a new and improved dark mode that blends in quite well with ColorOS 11. Then you could also make use of the double-tap gestures on the backside of your phone to control some designated apps. Likewise, there are now more-secured App permissions.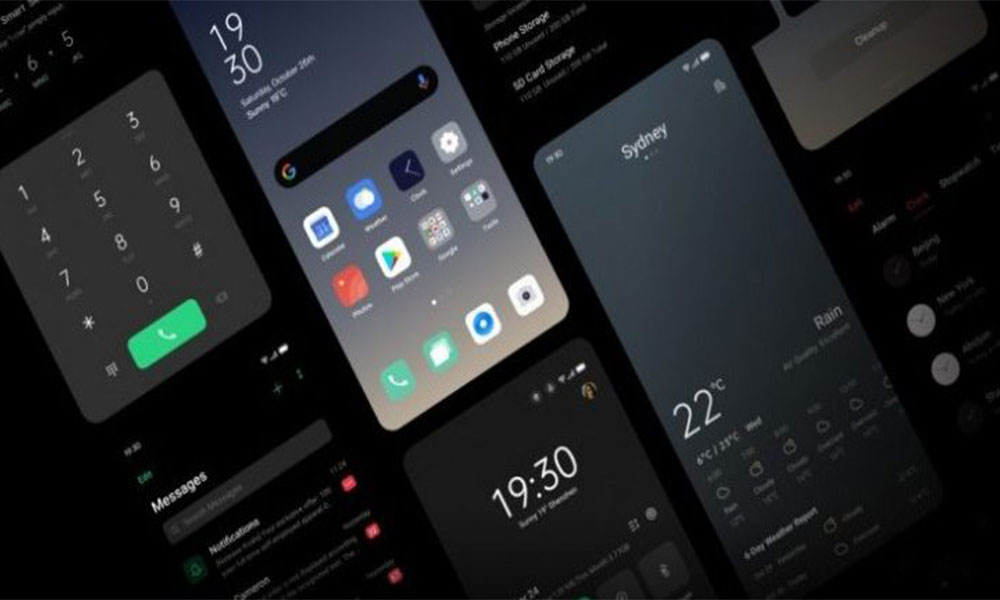 There are also improvements to back gestures and battery backup. The introduction of a three-finger translation feature and the addition of a Gaming Mode will be surely loved by many. Then you could also add tons of Android 11 features to this list as well. On the customization front, the ColorOS 11 wallpapers have already generated quite a hype. From this guide, you could download all these wallpapers and could cement the fact that the hype was indeed justified.
ColorOS 11 Wallpapers
The ColorOS 11 Wallpapers have been divided into six separate packages, namely, Day & Night, Light Flow, Fluid Smoke, Organic, Moon, and Smoke. All of them are dynamic wallpapers that interact based on the movement of your device as well as the orientation of your display. Here is a short snippet of each of these packages: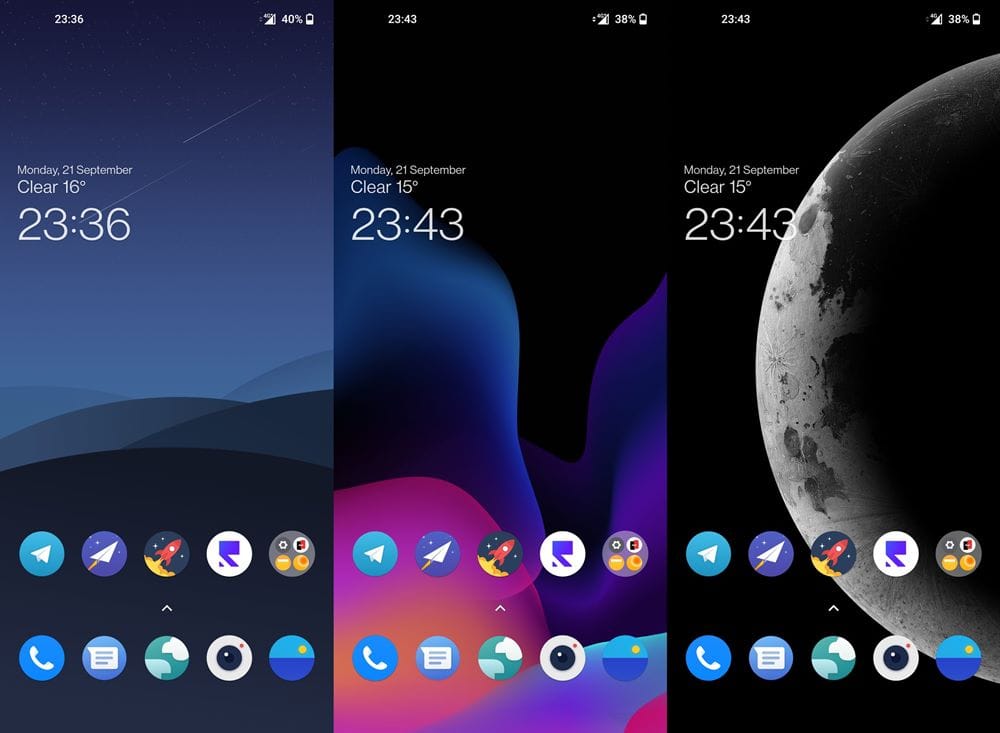 Day & Night: Set of three live wallpapers, they change based on the time of the day.
Light Flow: A single live wallpaper that changes its color slowly with time
Fluid Smoke They change their movement and color based on your finger's movement across the display.
Organic: Set of four live wallpapers whose movement is based on how you interact with the device.
Moon: It's totally based on your device's orientation, tilt your device to the right and the earth's shadow will cover its entire surface. And tilt it leftwards, and you could see the entire surface of the Moon.
Smoke: Collection of four live wallpapers, whose animations are initiated as soon as you swipe on your home screen.
While it does sound impressive on paper, but you would only be doing justice to them once you try it out on your Android device. So grab hold of the ColorOS 11 Wallpapers app from the below section and give your device a fresh new outlook.
Download
All these six wallpaper packages have been bundled inside a single APK file. You could directly download the APK file from the given link and sideload it to your device. Just make sure to enable Unknown Sources before installing the app. Furthermore, these wallpapers could be installed on any device running Android 8.0 or later versions.
Once the app has been installed, go to your device's wallpaper picker and apply the desired wallpaper to your device. However, if the stock wallpaper picker isn't able to recognize these wallpapers set, then you should install the Google Wallpapers app from the Play Store and then try applying these wallpapers.
On that note, we conclude the guide on how to download and install the ColorOS 11 Wallpapers on any Android device. Do let us know your views about these wallpapers in the comments section below. Rounding off, here are some stock wallpaper collections from other OEMs that you should check out as well.