Apple has absolutely demolished the competition in the smartwatch space with its popular Apple Watch. Not only has it become a fashion accessory for some, but the Apple Watch actually has some of the most useful and accurate health and fitness tracking features. Testimonies from users all around the world have made it clear that the Apple Watch has had a massive impact on their lives, in a positive way.
While the first 2 iterations of the Apple Watch were more of an accessory for people who owned an iPhone, following the release of the Series 3 the Watch flaunted support for LTE variants. This meant that you could essentially grab an LTE version of the Apple Watch, load all of your music and podcasts on it, and never have to bring your iPhone out for workouts. This makes it possible for users to simply connect a pair of Bluetooth headphones or earphones directly to their Apple Watch and listen to music on the go.
In this very simple guide, we will be going over how you can connect Bluetooth headphones or earbuds to an Apple Watch 7. This guide is also applicable to all other versions of the Apple Watch that have cellular services enabled. With that out of the way, let's get right into the guide!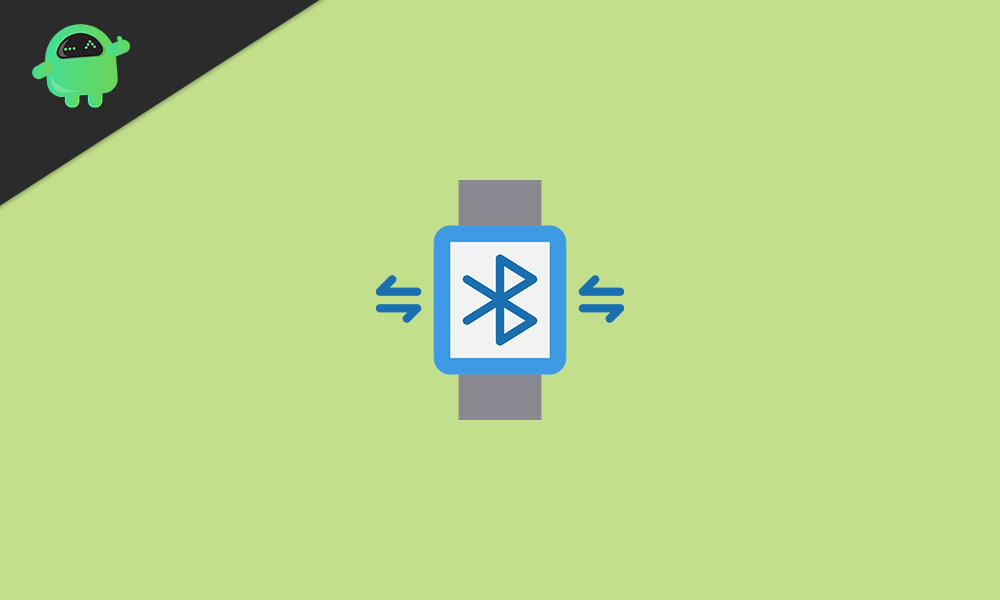 How to Connect Bluetooth Headphones or Earbuds to Apple Watch 7
If in case you happen to own a pair of Airpods or one of the newer earphones from Beats, then pairing them to your Apple Watch is as effortless as turning them on (or opening the case), bringing them closer to the watch and tapping on the connect button. This is possible thanks to the Apple W1 chip that was announced with the Airpods and is being used with all audio products from Apple and Beats.
For those with a traditional pair of Bluetooth headphones or earbuds, the process is still quite easy. You may follow the steps below to connect your earphones to the Apple Watch 7:
Navigate to Settings > Bluetooth on your Apple Watch.
Turn your headphones or earbuds on and trigger the pairing mode. This is mostly done by long-pressing the power button itself but most truly wireless earphones have a dedicated pairing button on the case. You'll know when your audio product is in the pairing mode either by a special sound or flashing of the LED.
On your Apple Watch, you should now be able to see your Bluetooth headphone or earphone show up and ready to pair.
Tap on the device you wish to pair and give it a few seconds to pair.
Your Bluetooth earphones should now be paired to your Apple Watch.
That's all! If you are unable to pair your headphones for some reason, try rebooting your Apple Watch and your headphones and giving it a shot again. If this fails too, then try pairing another set of Bluetooth headphones or earbuds to check if your watch is the one causing issues. If it is, then we recommend heading to the Apple Store and seeking their service.