If you have a knack for logo design, or vector graphics then sure you must have heard of Adobe Illustrator. This popular tool is used to create vector images that usually has a file name extension AI. The abbreviation is the short form for Adobe Illustrations Artwork. Normally, for general viewing the AI file is embedded into PDF to make it compatible. The file size is exceptionally high and offers a lossless output.
You may think if there is a way we can convert the AI File to any other image format. The question of conversion rises because to have the image in a common file format. Maybe it's a situation where a client has assigned a logo designer for some work. Then the latter creates some samples on Illustrator. Now, to show the sample to the client, the designer must convert the AI file must into some file form commonly used by a layman while retaining a high quality of the image. Here, the best option is to convert it to a PNG format. In this guide, I will show you how to do it.
Also Read
How to Fix Adobe Illustrator SVG Export Issue
/note]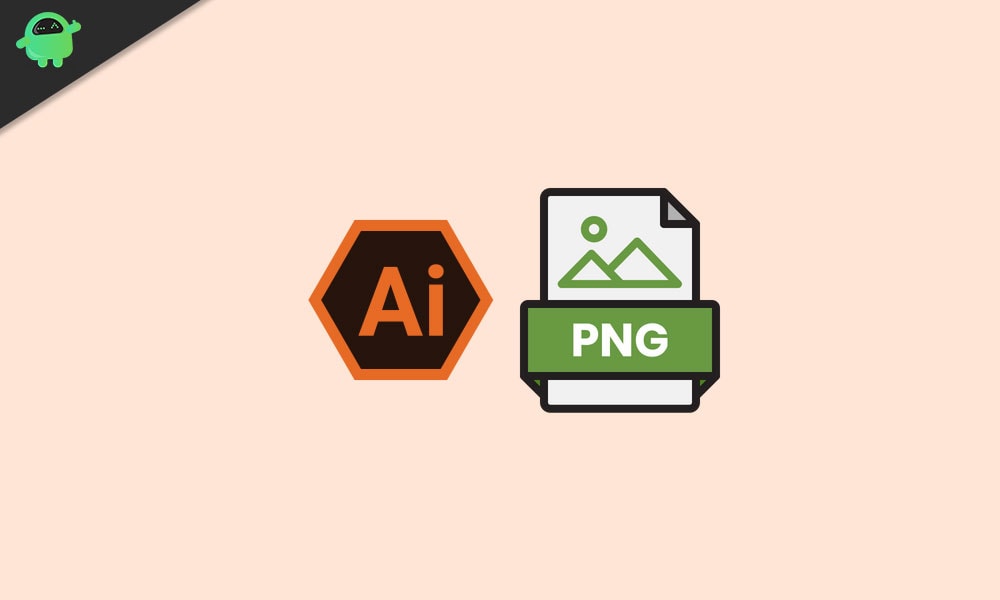 Troubleshoot | How to Fix Scratch Disk Error in 2019 Photoshop CC
How to Convert AI File to PNG Format?
The process to convert the AI files to PNG is called Exporting the file. To export the file you must have the Illustrator program installed on your PC.
Go to File in the menu bar and click to extend the drop-down menu > Click Open or Open Recent File the file with AI extension
You can also use the shortcut Ctrl+O to open your file
Once the file opens, click File > navigate to Export, click on it
Then the Export dialog box will open. It will have two elements. File Name and Save As type
Enter a name for your file
Click on the Save As Type option to trigger a drop-down menu consisting of various file formats to which you can convert your AI File.
From that list of file formats, select PNG > click Export
Then a small PNG options dialog box will show up
Set the background as Transparent(suitable for logos), Black or White
Then set and confirm the resolution and set Anti-Aliasing to Type Optimized
[note color="blue" title_tag="p" title="Also Read"]
What Is CCXProcess on Startup? How to Disable It?
Is there Any other Way to Change the File Format
Yes, in case you do not have access to Adobe Illustrator but you have the file with AI format, you can still convert it to PNG format. Many online portals will convert the AI file to PNG format easily and for free. Not only PNg you can change the file to any other format like JPEG.
Google for convert AI file to PNG online
Go for any website that performs the conversion for free and doesn't ask any kind of data like email or other private details
Upload your file and let the portal convert your file
Then either the PNG file will download automatically to your PC or you may have to download it manually.
That's how you convert a file with the AI extension to the PNG format. Either you do it officially using the Adobe Illustrator program or use any online image file conversion website. Both ways will work just fine. I hope that this guide was informative.
Other Guides