In this tutorial, we will show you how to craft and use the Speargun in Stranded Deep. It is a survival video game that takes place in the Pacific Ocean. In the procedurally generated world, there is a plane crash in the ocean and the survivors will have to save themselves from life-threatening situations. Not only do you need to search for food and shelter, but you should also be equipped with tools to protect yourself from enemies and wild animals. Furthermore, there are tons of weapons in the game that you could use throughout the journey.
However as you are stranded near the pacific ocean, there wouldn't be any ammunition shop or people from whom you could exchange guns. You will have to craft your weapons using whatever resources are available at your disposal. Of all these weapons, one is Speargun. This weapon for some reason has always managed to be a fan's favorite. However, getting it is no easy task. So to help you out, today we will show you how to craft and use the Speargun in Stranded Deep.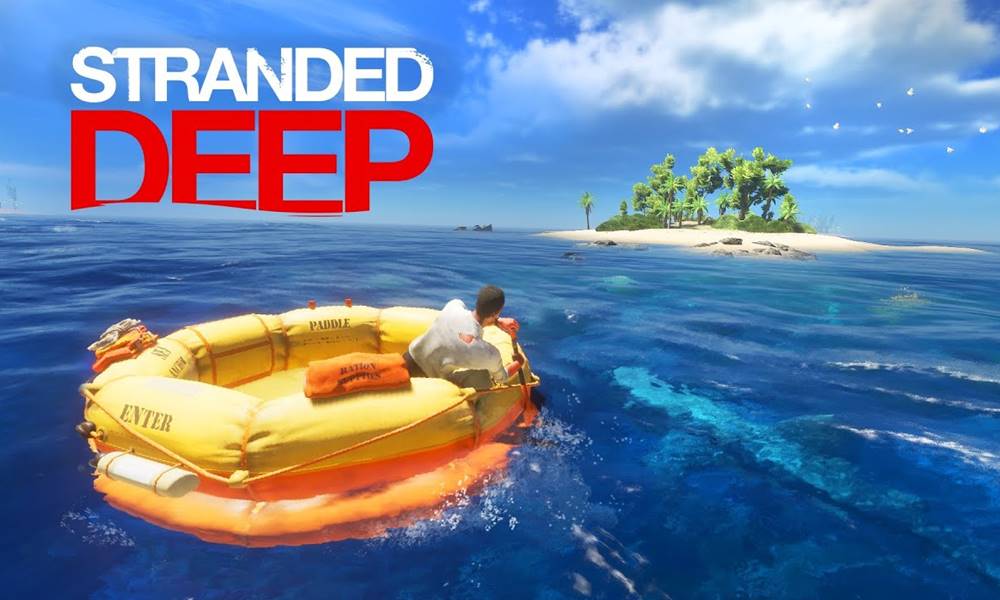 How to Craft and Use Speargun in Stranded Deep
For the unawares, Spear Gun is a powerful ranged weapon in the game. Due to its long-range, it is mostly used for fighting bosses and deadly sharks. Apart from that, you could also use it to catch larger fish and prey, including the great white shark, the moray eel. With a Moderate Damage capability, Long Range, and quite efficient for Hunting purposes, this is definitely quite a useful tool. So if you wish to equip it, follow the below steps to craft and use the Speargun in Stranded Deep.
Speargun Crafting Recipe in Stranded Deep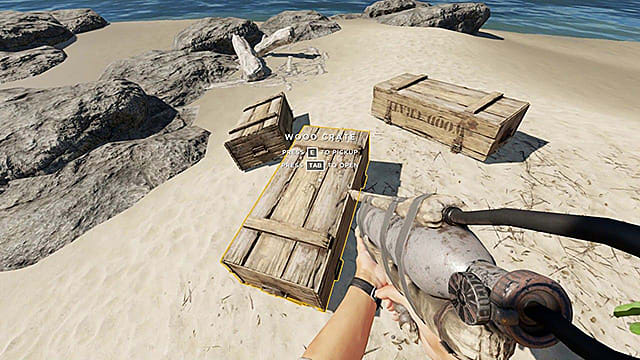 To begin with, for crafting purposes, you will need the following resources:
1x leather
1x duct tape
2x stick
1x air tank
As far as their locations are concerned, Air tanks are only found inside hard cases and lockers in the shipwrecks. On the other hand, you could see duct tape lying in crates. Furthermore, the sticks are pretty easy to find. Most of them could be seen lying on the ground itself, or you could also collect them by chopping off wooden logs, driftwood piles, or from the Ficus trees. Talking about leathers, you could craft them at the tanning rack and could, therefore, be found by skinning boars and sharks.
Speargun Arrows Crafting Recipes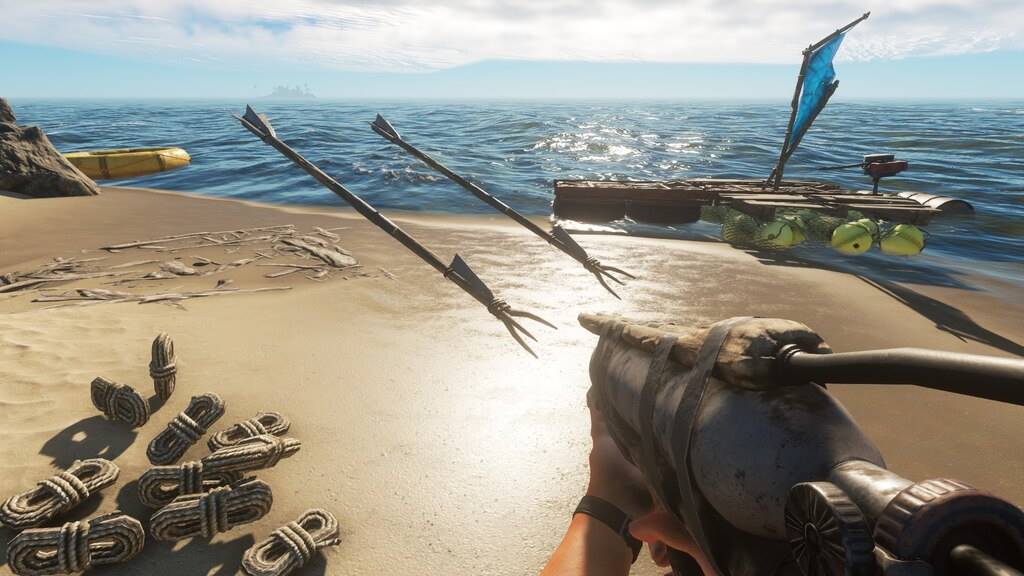 Once you have collected the above-mentioned materials, head over to the crafting recipe for the Speargun arrows. The thing is these spearguns cannot shoot an ordinary arrow. They require the special speargun arrows, which could be crafted using the below-mentioned resources:
As already mentioned, sticks could be collected by chopping off wooden logs, driftwood piles, from the Ficus trees, or could even be found lying on the ground. As far as lashing goes, you have to cut down small palm saplings as well as yucca trees. Apart from that, you could also pick up four leaves from the ground. For the crafting of lashings, you could do so from the crafting menu in the game.
Now that you have successfully crafted a Speargun in Stranded Deep, it's time to put its practical use. So to use this speargun, aim by pressing the buttons on your PS4 and Xbox One, for PC users, they should use the Right-Mouse Button. Once you have fixed your aim, hit the left-mouse button your mouse, the Square button on the PS4, or the X button on your Xbox One.
Conclusion
So this was all from this guide on how to craft and use Speargun in Stranded Deep. If you are stuck on an island or in deep deadly jungles, this weapon will be a blessing. Do share your views on this game in the comments section below and also don't miss out on our iPhone Tips and Tricks, PC tips and tricks, and Android Tips and Trick section.