Although Google Chrome has captured around 67% of the global desktop internet browser market share as per reports, some unfortunate users are still encountering multiple issues with this browser on PC. Suddenly Google Chrome has started crashing quite often after installing the latest 90.0.4430.212 version in May 2021. If you're also facing the same issue, you can check out Fix: Crashed Google Chrome on Windows 10 | Fix Untitled Blank Page.
According to a couple of reliable sources, users are encountering issues with the Google Chrome extensions and tabs that either get crashes or closes themselves. Now, due to these issues, the Chrome subreddit and Chrome product forums have started posting multiple complaints from May 10, 2021. Not only extensions are crashing but also other Chrome settings pages start crashing.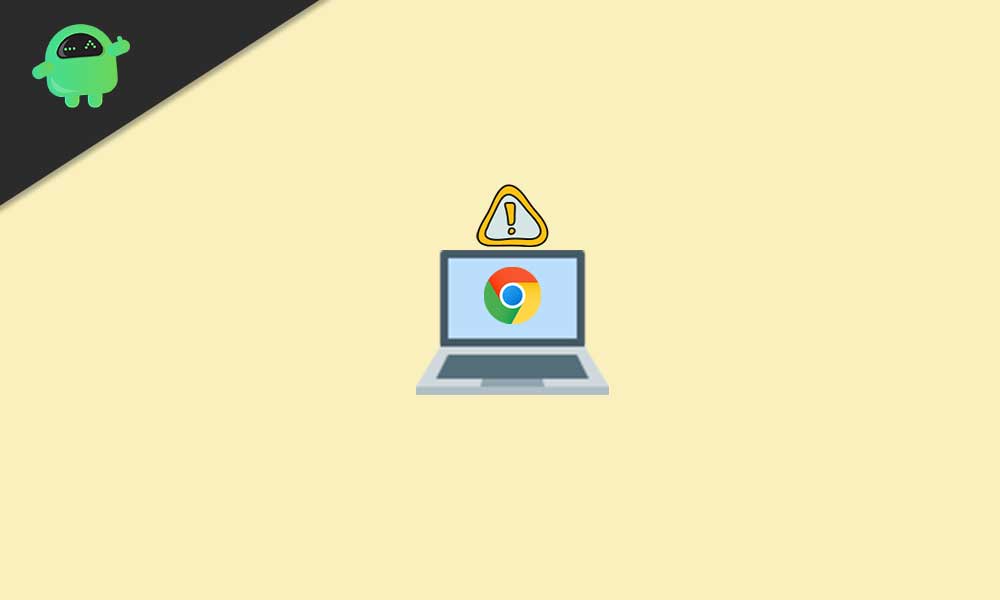 Fix: Crashed Google Chrome on Windows 10 | Fix Untitled Blank Page
Meanwhile, some of the affected Chrome desktop users have reported that after getting the crashing issue, the Chrome interface goes blank, and simply labeled as 'Untitled'. This very irritating because people love to use Chrome on PCs and they're getting used to it as well.
It's also worth mentioning that the specific crashes happening in both the regular and incognito browsing modes. Luckily, there is a possible solution that can fix the problem very easily. So, you don't need to worry about it. If you want, you can check out our video tutorial as well.
Now, without wasting any more time, let's jump into the guide below.
First of all, open the Microsoft Edge browser on your Windows computer. [You can press Windows + S keys to open up the Windows Search option > Type Edge]
Once the Microsoft Edge browser opens, type google.com and hit Enter on the address bar.
Now, type Revo Uninstaller and search for it on Google. [You can also directly click here to visit the official Revo Uninstaller webpage]
Here you'll need to click on Free Downloads or directly click on Portable from the Freeware version.
It'll start downloading the portable file of Revo Uninstaller. Once downloaded, you'll get a prompt at the top-right corner. [You can directly go to the Downloads section]
Click on Open File and you'll be able to see the downloaded zip file.
Next, extract the zip file using the 7-Zip or WinRAR tool on your PC.
Once extracted or unzipped, open the extracted folder.
Make sure to open either the x64 or x86 folder according to the architecture of your CPU (System Type).

To check the architecture of your device CPU, open This PC > Click on Properties.
Here you'll find the right system type.

If your system type is 64-bit then open the x64 folder. If the system type is 32-bit then open the x86 folder.
You'll find an exe file of the Revo Uninstaller tool. Double-click on it and follow the on-screen prompts. [If prompted by UAC, click on Yes]
Next, click on OK to open the portable version quickly.
A bunch of installed application lists will appear. Just click on Google Chrome to select it.
Then click on Uninstall at the top > Enable the 'Make a System Restore Point before uninstall' checkbox.
Click on Continue > Wait for a couple of seconds and a new popup window will appear.
Now, click on the 'Also delete your browsing data?' checkbox to enable it.
Finally, go for Uninstall > Select Advanced for Scanning modes.
Click on Scan > Wait for a couple of seconds again and a new popup window will appear again.
Once you're on the 'Found leftover Registry items' section, click on Select all.
Click on Delete > If prompted, click on Yes.
Once again you'll need to click on Select all and click on Delete. [If prompted, select Yes]
Done this? Just close the Revo Uninstaller application.
Open the Microsoft Edge browser once again and search for Google Chrome download.
Make sure to download Google Chrome from its official website.
After downloading the Chrome installer file, click on Open this and select Run to initiate the installation process. [If prompted by UAC, click on Yes to allow admin privilege]
The Chrome installation process will start and it may take some time to complete. So, have some patience.
Once installed, the Chrome browser will open > Click on Get Started.
Click on Skip in the next screen > Click on Skip again in the next screen.
Now, click on No thanks on the next screen > You're all set.
Just open Chrome Web Store and install the extensions that were crashing previously.
Enjoy!
That's it, guys. We assume you've found this guide very useful. For further queries, let us know in the comment below.