Today's smartphones, be it Android or iPhone are coming with an in-built QR code scanner. You can make use of these QR code scanner to send any contact details, share website links and do much more. You might have seen several apps and businesses making use of the QR codes in order to share contact details, or keep track of certain things. However, one common question that might pop-up in the minds of the users, is that can a QR code be made for an individual person or not.
And if you happen to be one of such users then, you are at the right place as in this post, we will be guiding you on how to create your own QR codes using a Windows, Android or iPhone. For starters, QR Code stands for Quick Response code which is a machine-readable code that can be used to share any details you wish to share with others. So, that being said, let us take a look at the article itself and learn how to create your personal QR code: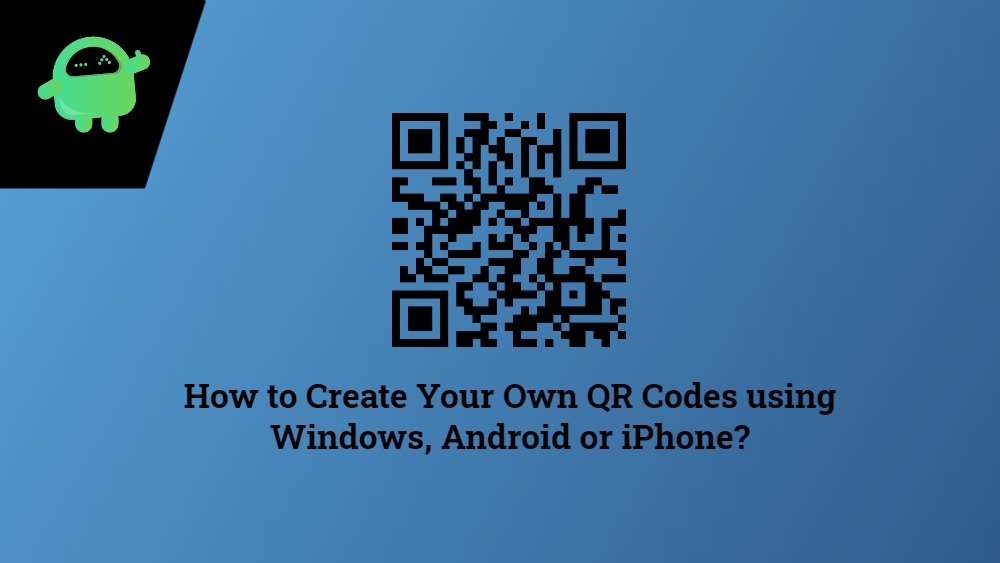 What is QR Code?
As already mentioned, the QR Code lets you store any information be it links, contact information or tracking info in the form of a code. Target users can simply scan the QR code using their camera or app to get the information without any hassle. You can store approximately 4000 characters withing a QR Code. A QR code is very important and beneficial for a business as it lets you store a lot of information within a QR Code and users just need to scan it to get them. It consists of certain black squares and dots that represent certain information.
How to Create Your Own QR Codes using Android?
You can make use of a simple app called Barcode Generator to create QR Codes on your Android smartphone. Follow the steps below to do that:
Firstly download the Barcode Generator app by clicking the below button.
[googleplay url="https://play.google.com/store/apps/details?id=com.blogspot.aeioulabs.barcode"]

Open the app on your phone.
Now tap on the Plus (+) icon on the bottom right of the screen.
Then tap on Add code.
Next, you will be required to tap on the QR Code.
From the list of QR Code types, select Email.
Now enter the email address you will like to add on the QR Code.
Your screen will display the created QR Code.
Save it to your phone.
You can also share the QR Code directly from your phone by hitting the share button.
How to Create Your Own QR Codes using the iPhone?
Download the QR Reader app on your iPhone by clicking here.

Open the app.
Tap on the QR Code icon situated next to Settings.
Then tap on the Plus (+) icon.
Now under Pick Type, select the option Website. Note that you can choose anything as per your convenience.
Enter the URL and click the + icon.
You can also customize the QR Code like select the background color, body shape, and more.
Tap on the Save button and close.
How to Create Your Own QR Codes using the Windows?
It's pretty simple on Windows to create a QR Code. Simply visit the website QR-Code-Generator.com and drop any file, or type in the text you wish to create a QR Code for. That's it, your QR Code will be generated automatically.
So, there you have it from my side in this post. I hope you guys liked this post and were able to create a QR Code of your contact or any file on your Android, iPhone or Windows. Let us know in the comments below if you come across any issues while following any of the above-mentioned steps. Until the next post…Cheers!