Marvel Snap is a digital collectible card game. It was developed by Second Dinner and released by Nuverse. The game is playable on systems like Windows, Android, and iOS. With over a million downloads and positive user reviews, the game has already amassed a sizable fan base across all platforms. While the majority of players play the game on their smartphones while on the go, some players also play it on their computers. In these cases, the crucial question of Cross-Progression naturally emerges because no one wants to grind for two different card collections.
If you are someone who is searching for the answer to Cross Platform Progression on Marvel Snap, then don't worry because this guide will help you. We are here with a guide in which we have answered the question of Cross Platform Progression on Marvel Snap. So, make sure to read the full guide to know about it. And now, let's start the guide without wasting much time.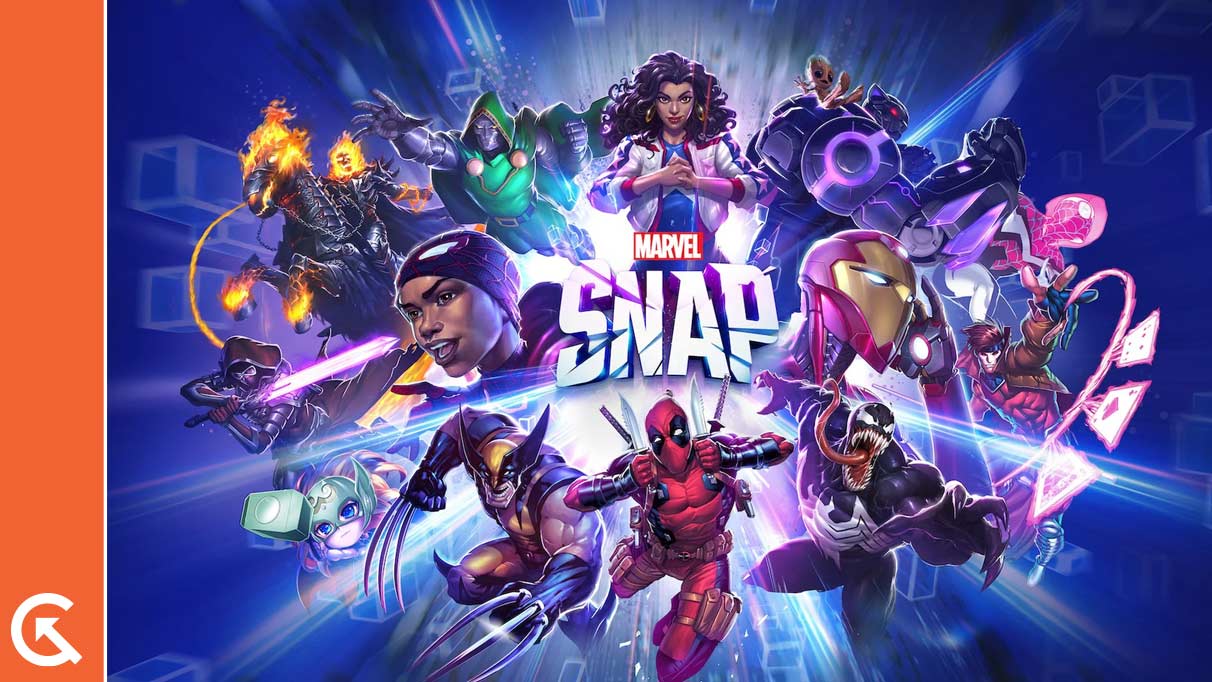 It can be challenging to grind the Marvel Snap collection independently on various platforms. But since Marvel Snap features Cross-Progression, we are not having any of that. Before playing, you should connect your Google account to Marvel Snap. To do this, you will have to first select the Settings Cog symbol. After that, the "Link Account" section will appear. Once you do this, you will be taken to a browser that will take you to a Google page. Now, on this page, you will have to confirm the linking. So yeah, cross-progression does exist in Marvel Snap. We recommend doing so because the Steam client for Marvel Snap does not have access to prizes, thus, you must claim everything via mobile. In order to receive awards, you should also turn off any AdBlock or private DNS on your phone and restart the game.
Your accounts will be connected after this is finished. Please be aware that this is necessary even if you are using Steam to play between two computers. You can sign in to your Google account using the same menu after completing the tutorial on the new device, and your collection will synchronize.
Can You Play Two Games of Marvel Snap on the Same Account From Two Devices?
If you are looking for whether you can play two games of Marvel Snap on the same account from two different devices, then the answer is No, you can not. For example, if you attempt playing simultaneously on your phone and computer with the same account, you will be in the same match.
How You Can Fix The "Failed to Link Account. It is Already Being Used By Another Marvel Snap Account" Error?
If you are facing the "Failed to Link Account. It is already being used by another Marvel Snap account" error, then you can try restarting the game. If restarting the game does not work, then you go to settings. After that, log out of the account. Then, again log in back after some time.
Conclusion
This was all for the guide on Is There Cross Platform Progression on Marvel Snap. We hope that with the help of this guide, you were able to get the answer to your question. If you have any more questions or doubts, then do let us know in the comment section below. So that, we can try our best to solve them and provide you with a guide on it. Also, for more such helpful guides on Marvel Snap, do check out our website.