After each time your charge and discharge your device, the battery will wear. Constantly charging to full capacity and discharging will reduce the battery's life-cycle. Hence there is a need to reduce this wear in order to get more life cycles out of your battery.
So the question is, how to do it? Thankfully there are some apps available to make this possible. But to prevent your device from charging beyond the set limit, you will need root access.
However, there are some apps available to help you to Set a Custom Battery Charge Limit in the Android device manually. We will be covering both of them in this article.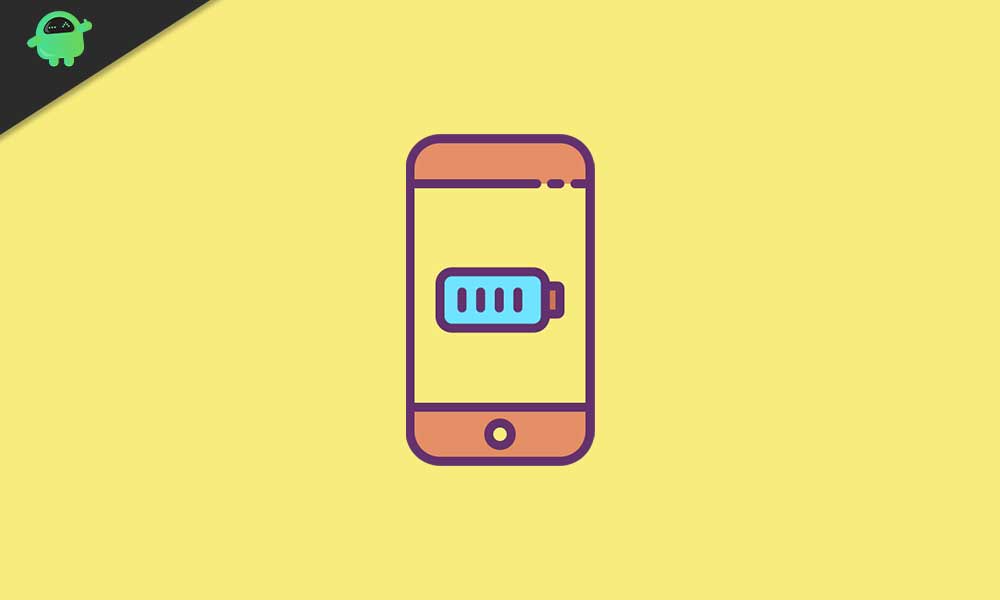 How to Set a Custom Battery Charge Limit in an Android device?
For Non-Root Users
There are some apps that can notify you when a certain limit is reached. So that you can manually turn off the charger and unplug your devices, we would recommend using Accubattery. There are many features that will help you to increase your battery life and life-cycle. One of them is the feature to set the charging limit, and the app will alert you when the limit is reached. Although this will not prevent charging above the limit, you can manually unplug the charger.
Get the app from here:
After installing, open, and put your mobile on the charge.
Youll get a slider on top of the charging animation in the app.
Move the slider to set the charging limit.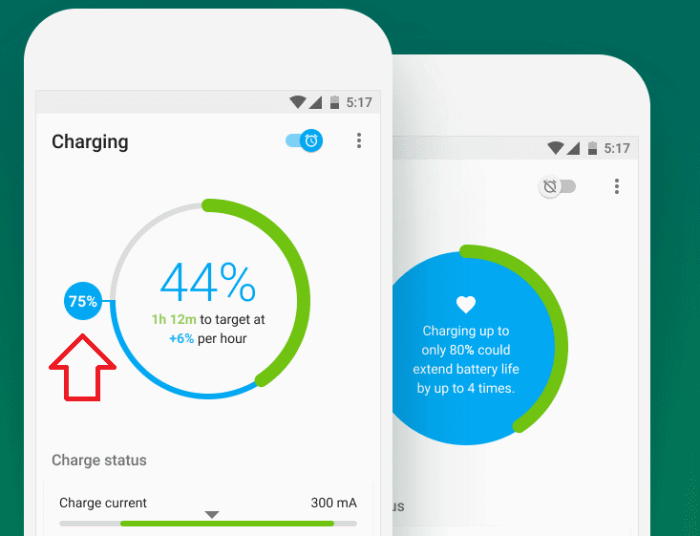 Once the limit is reached, you'll get a notification. You can safely unplug your phone.
For Root Users
You'll save yourself some work if you have root access. Since rooting provides additional control over your phone, there is an app to limit charging above the set limit. It's available in the play store but requires root access.
Firstly download the app from here.
After installing, connect your charger at set the Limit charging to the desired limit.
You can see there will be another slider within the app. the low charge limit setting. If your charge levels fall to the set value, the app will start charging your device.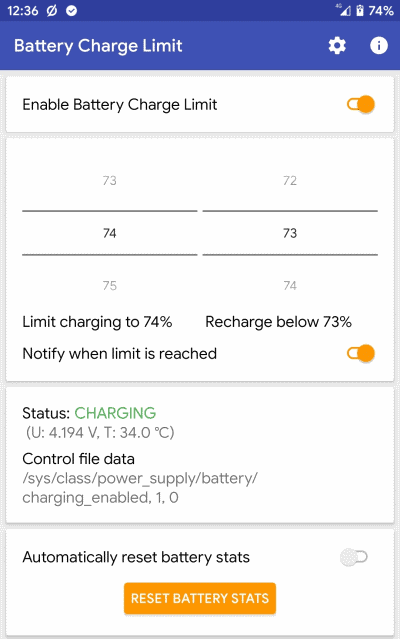 But this app doesn't support all mobile phones. Because there are many types of devices and it is not possible to make an app for most of them.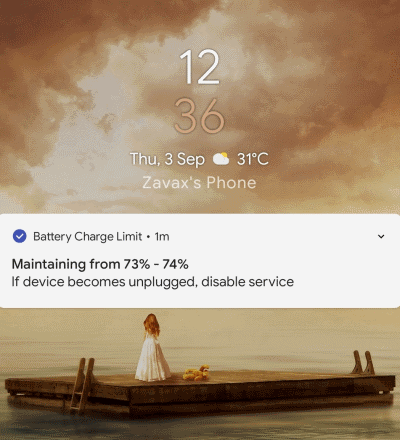 Hence this app uses control files. These files have control information specific to your device. So if one control file doesn't work, you can switch to another.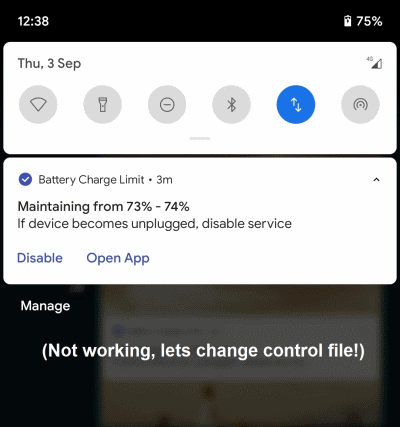 To set the control file on your device:
Tap on the settings icon at the top of the app.
Under control file data, tap on the control file.
Select any other file in the list and check if that works.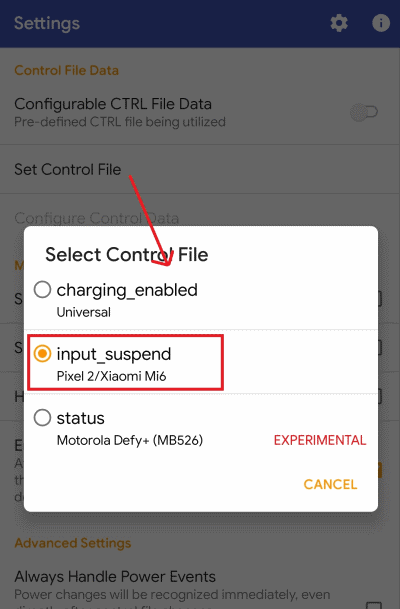 If you don't want to use any apps, there are certain custom Roms available that can do this task natively. However, you'll need to unlock your bootloader and install a custom ROM (if available for your device).
This is a long way, yet its good to have options. For instance, the Havoc OS provides such features natively. If your device is under the supported list of it, you might as well give them a try.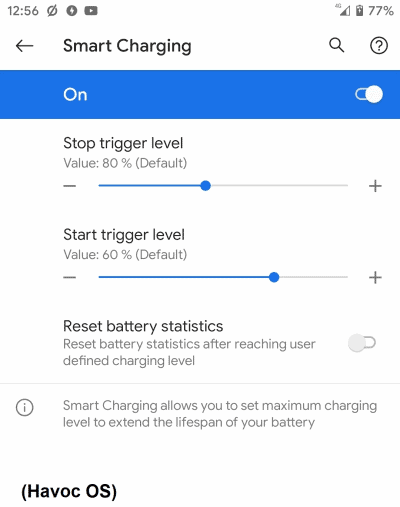 Conclusion
So setting charge limits on your phone will extend the overall life of your battery by reducing charging cycles. This will help to reduce wear in the battery. As you can see, it's easy to set the control limit if you have root access.
Although if you don't want to have the risk of rooting your device, the manual option (Accu battery) will be enough.
If you're really concerned about reducing battery life, then I would say its worth rooting and installing custom ROMs. Isn't customization the reason you've chosen Android in the first place??