In this tutorial, we will show you how to remove the demo mode and unlock pattern lock on any Oppo device. This OEM has quickly upscaled the popularity charts, especially in Asian countries. Although it is part of BBK Electronics that also houses Realme Vivo and OnePlus, yet it has still managed to carve out a rich name for itself. Owing to its popularity, it has become quite an active player in custom development as well.
Along the same lines, there have been many instances where users or retail store owners debug their device into Demo Mode. They do so to test out various hardware or software components of their Oppo device. While not many users make use of this mode, those who do usually have a hard time removing this mode and booting their device to the Android OS. Furthermore, many users also make use of various device security measures. In this regard, the passcode/pattern lock is the most widely used option.
But if you end up forgetting this unlock pattern, then it becomes an altogether different challenge in accessing your device. There are have been quite a lot of instances where users either get stuck in the demo mode or forgets their unlock pattern. If you are also among those sets of users, then this guide will help you out. Today, we will show you how to remove the demo mode and unlock pattern lock on any Oppo device. Follow along for the complete instructions.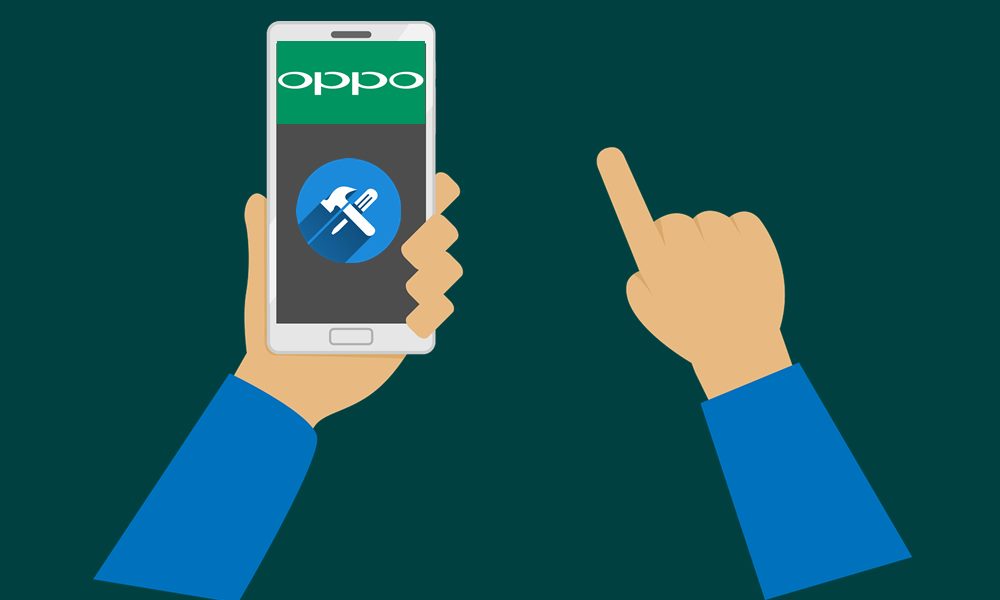 How to Remove Demo Mode and Unlock Pattern Lock on Oppo 2020
Before we list out the instructions for the same, there are some files that you need to download. Please go through the below section and grab hold of the mentioned files.
Prerequisites
That's it. You may now begin with the steps to remove the demo mode and unlock pattern lock on any Oppo device.
Instructions Steps
Extract the Firmware flash file to a convenient location on your PC.
Launch the MSMDownloadTool and load the extracted firmware. In the initial phases, the Status of Communication will be blank, as could be seen from the below screenshot.

Now click on the Start button situated at the top left. In the subsequent popup dialog box that appears, click on YES.

So with this, the tool is now ready with the necessary files. It is now waiting for the device to be connected. The Status of Communication should now show Waiting for Device (see below screengrab).

Therefore, power off your Oppo device. When that is done, press the Volume UP and Volume Down button together and then connect it to the PC via USB cable.
As soon as you see the Connected keyword under the Status section, remove both these buttons.
The tool will then verify the data, download the necessary files from the extracted firmware, and flash it onto your device.

The entire process will take some time to complete. When that is done, you should see the Download Success message under the Status of Communication.

You may now remove your device from the PC and boot it using the hardware key.
Do keep in mind that the first boot will take up some time, it's nothing to worry about. Furthermore, since a device wipe has taken place, you will have to go through the setup wizard and set up your device from scratch. On that note, we conclude the guide on how to remove the demo mode and unlock pattern lock on any Oppo device. If you still have any issues, do let us know in the comments section below. Rounding off, here are some iPhone Tips and Tricks, PC tips and tricks, and Android Tips and Trick that you should check out as well.