The smartphone market today is a complete cocktail of manufacturers from different parts of the world. A few years back the market was ruled by a few companies who always stood as the leaders of the market. Back then new companies found it hard to survive the competition and come up. But as smartphones and technology improved, the old trend seems to be changing slowly. A lot of new names are been coming up to the top of the market giving heavy competition to even the old leaders of the market. And the main thing to note in this is the number of Chinese companies that are showing good growth. Oppo is one of the well-known Chinese smartphone manufacturers that won over a good market share in a short span of time. Today we have a complete list of Oppo USB drivers supporting different devices from Oppo.
Chinese smartphones were always considered low-quality devices for a very long time. But this trend is fading away slowly in recent years. Many Chinese smartphone companies like Oppo are making good sales in the market. The best thing about these devices is the great value for the money they provide. Oppo devices come with impressive camera configuration which stands out from other devices. Oppo had always taken care in pricing the device below all of its competitors. These are the things that helped Oppo get the result they have now.
If you ever connect your Oppo device to a PC, Oppo USB drivers are something you must have on your device. This will make sure a strong and secure connection is created between the two devices. In a world of plug-and-play, USB drivers are not given much importance. But we highly recommend you install the latest Oppo USB driver supporting your device for any undesired issues on the device.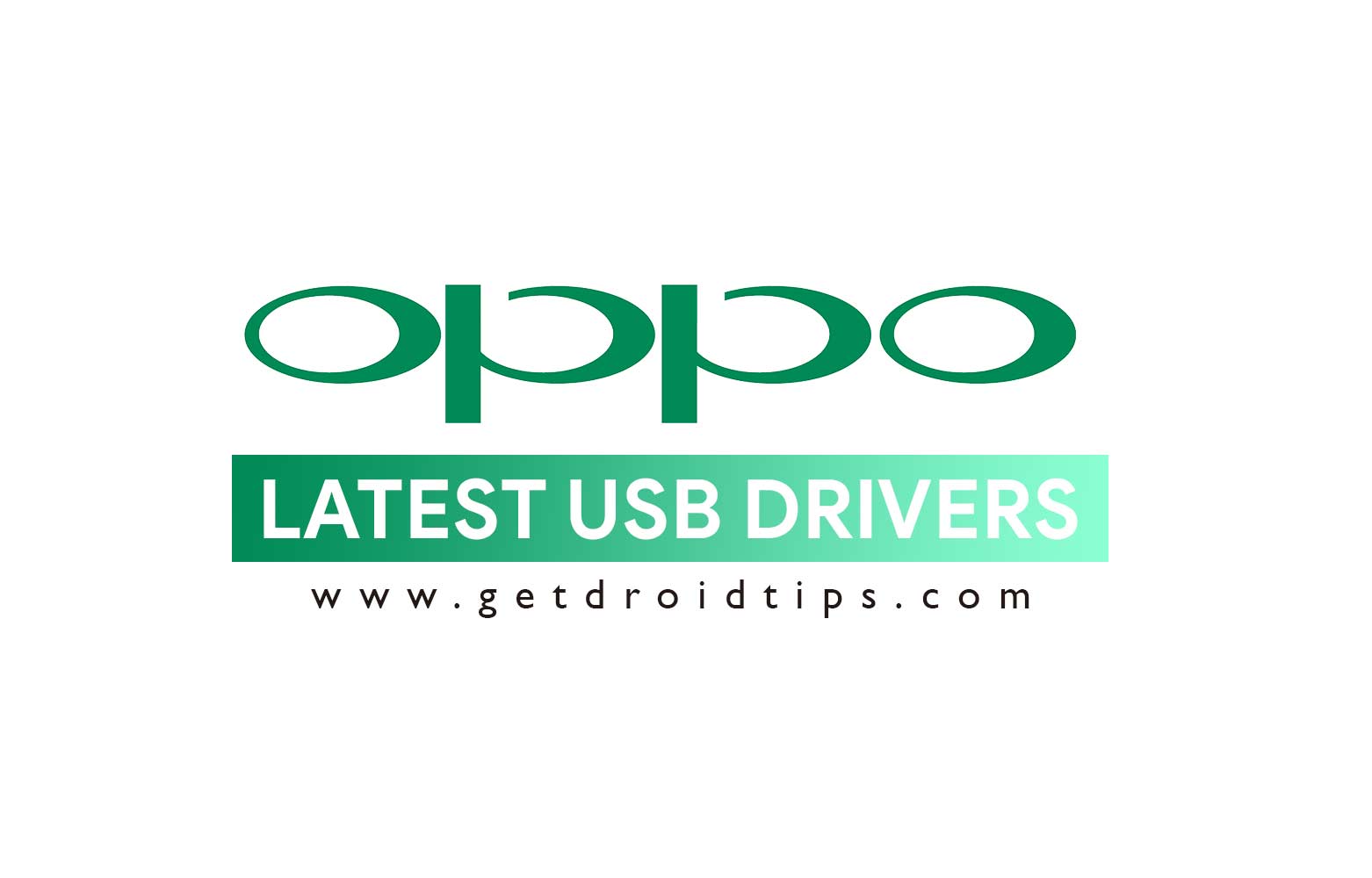 List Of Supported Oppo USB Drivers:
Other Important Drivers:
Steps To Install Oppo USB drivers on PC
There are two methods, both are listed below.
Method 1:
Download and unzip the Oppo USB driver file compatible with your device
Double click on the file with the '.exe' extension to run it
Follow the steps in the installation wizard
Click Finish button
Method 2:
Unzip the downloaded file to a location on your PC
Right click on My computer and select manage
Select devices and click on portable devices
Right-click on the Oppo device icon and click on update driver
Select the downloaded driver file
Follow the instructions on the installation wizard
Click on finish button when the installation process is completed.