Our smartphones are one of the most used pieces of tech in our daily life. We use it to communicate, listen to music, do other media consumption, take photos and videos, etc. Probably, taking photos and videos is something that is being done more often, all thanks to great camera technology on modern-day smartphones. But, if you keep an enormous amount of photos and video data on your device then, it could eat up your entire storage and make your phone slow and laggy. You might be wondering, yes, I would go ahead and delete them, simple.
However, not everyone is fortunate as the delete button does nothing for many users. Matter of fact, even after deleting the photos, it creeps back up on the gallery. And if you are also one such user or know anyone then, this guide might come handy. As in this post, we will guide you with some of the tips and methods to get rid of the images and deleting them from your smartphone. In this guide, we will be including tips for both Android as well as iPhone users. So, that being said, let us get straight into the article itself: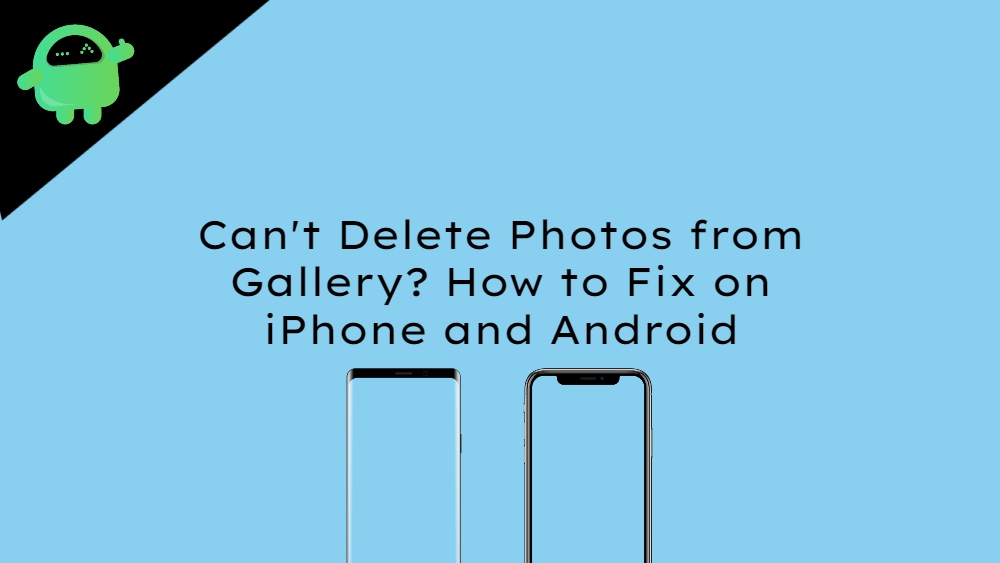 How to delete photos on Android
Below are some of the top ways that you can follow to get rid of the photos on your Android smartphone:
Restart your device
This is probably the most common and the most sought after fix that every user follows if he gets to a point of not getting back (talking about anything related to phone here!). Simply switch off your phone and check whether the almighty Delete button is working for you or not.
Delete your photos the right way
If you are using any cloud service along with a local gallery app on your Android phone then, there are two ways that you can delete your photos. Once you open a photo on your gallery app, press the delete button to permanently delete it from your device and not just the cloud storage. However, once you tap on the three-dot icon, you will get a new option like 'Delete from device' that basically deletes the file locally but, you will still have it in your synced cloud account. And if you just do the latter then, you might see the image pop-up again in your gallery due to the fact that it has not been deleted permanently.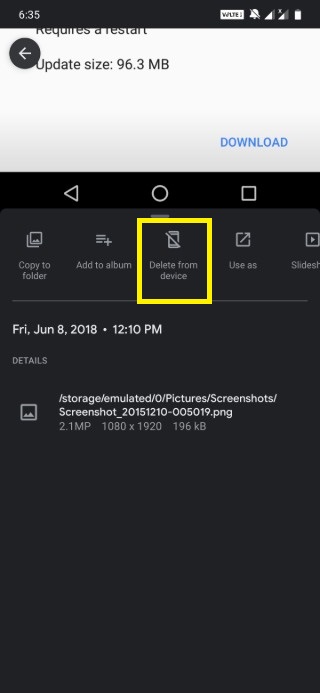 Empty trash
Most gallery applications, be it stock or a third-party app, has trash or a recycle bin that stores the images or videos for about 30-60 days before deleting them permanently. And if your gallery app happens to feature such an option then, you should also make sure to empty the trash or recycle bin to check if that resolves your problem.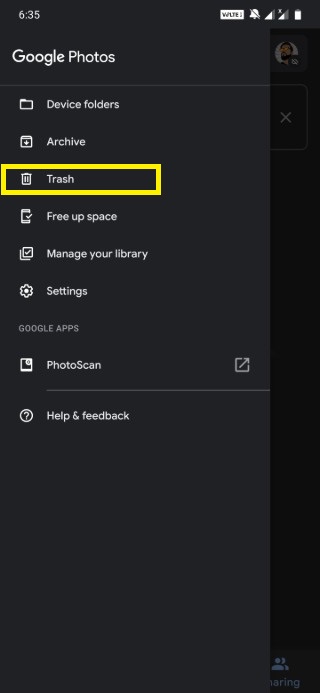 Clear cache
If you are still not able to sort out the issue that you are facing then, you should go ahead and clear the cache data of Media Storage. And to do that:
Go to Settings.
Navigate to Apps and Notifications.
Under All Apps, search for Media Storage.
Tap on Storage and then Clear Cache.
You can similarly clear the cache data of your default gallery app or even cloud services.
Delete thumbnail folder
There is a thumbnail folder that gets created on your phone's internal memory that stores the small-sized thumbnail of all the images you have on your phone. You can try deleting them. Note that deleting this folder will not delete the photos on your device.
Uninstall the app
Finally, as a last resort, you can opt for the uninstallation of the gallery application from your device. Then again install the app on your device and check whether this issue is able to fix the problem or not.
How to delete photos on iPhone
Below are some of the ways that you can follow to get rid of the photos on your iPhone:
Method 1:
Open iTunes on your PC.
Connect your iPhone to the PC using the original iPhone cable.
Select your iPhone.
Open the Photos tab.
Deselect the images that you wish to delete from your iPhone.
Click on Apply.
Method 2:
Create an empty folder on your PC.
Sync your iPhone's photos to that folder, and to do that:
a. Open iTunes.
b. Select the Photos tab.
c. Choose that empty folder on your PC.
d. Click Apply.
Now un-sync that folder from your iPhone and check whether this deletes the images or not.
Method 3:
Head over to Settings>>Tap on Photos>>Turn of the toggle My Photo Stream.
Connect your iPhone to the PC into any Mac computer and launch Image Capture.
Select your device.
Select both the copies of the images that your wish to delete and tap on the delete button.
That's it!
So, there you have it from my side in this post. I hope you guys liked this post and were able to overcome the issue of deleting the images from Android and iPhone. Let us know in the comments below if you are still facing any issues or know a better solution for this problem. Until the next post…Cheers!