Google finally unveiled the next Android OS called Android 8.0 Oreo. The update has rolled out in a stable stage for all the supported Pixel and Nexus device. Earlier the update was in a beta stage with developer preview and now the company has rolled both the OTA and Factory images to the Pixel, Pixel XL, Nexus 5X, Nexus 6P and also includes Nexus Player and Pixel C. If your device is already rooted and installed TWRP, then you might be wondering when your device will receive the Lineage OS 15.0 on your device. Well, here I will update all the supported device to receive the official and unofficial version of Android 8.0 based Lineage OS 15.0.
Didn't Find your device? Don't worry!
If you didn't find your device here. Then, Don't give up! This post will be updated regularly for every smartphone out there support custom ROM. We also have AOSP Oreo supported device list. Check the link below.
[su_button url="https://www.getdroidtips.com/aosp-android-8-0-oreo-device-list/" target="blank" style="flat" background="#3b4193" color="#ffffff" size="7" center="yes" icon="icon: check-square-o" text_shadow="0px 0px 0px #fa6512"]Check Supported AOSP Oreo device list[/su_button]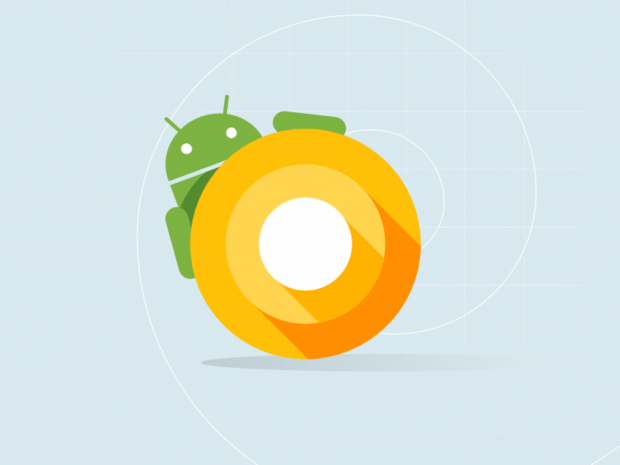 Lineage OS 15.0 (Android 8.0 Oreo)
Yes, Android Oreo would be getting Lineage OS 15.0 /CM15, the successor of CyanogenMod 15. Lineage OS is a free and open-source operating system for smartphones and tablet computers, based on the Android mobile platform. The OS is said to be a successor to the highly popular custom ROM CyanogenMod, from which it was forked in December 2016 when Cyanogen Inc. announced it was discontinuing development and shut down the infrastructure behind the project. Since Cyanogen Inc. retained the rights to the Cyanogen name, the project rebranded and launched again as the Lineage OS.
The OS was launched on December 24, 2016, with the source code available on GitHub. Since that, Lineage OS has been described as highly popular. Within 4 months from the initial announcement, Lineage OS development builds covered 152 models of phone, and over a million users, has doubled its user base in the month February-March 2017. And now with Android Oreo, things are going to get bigger.
The Android 8.0 Oreo update will be available to a number of devices. Google promised guaranteed update to qualifying Nexus and Android One phones. Apart from that several phones manufactured by Sony, Samsung, Motorola, HTC, Xiaomi were also said to be privileged enough to receive the update. Here is the list of officially supported devices to receive Android Oreo update.
Check Popular Post
What's in Android Oreo 8.0?
Android Oreo 8.0 OS brings features such as New app notifications, notification dots on app icons, picture-in-picture mode, Android Instant App compatibility, Auto-fill (like on Chrome), Better copy and paste, Faster Android behind the scenes, Better battery life with more advanced Doze mode, and more. Here you can check the Top 10 features of Android 8.0 Oreo. Here is the list of Umi devices to get Android 8.0 Oreo Update.
New features for Android Oreo:
Notifications Channels – This feature provides the ability to group notifications from numerous apps into one channel. This means you can group notifications for certain apps together and make it easier for the management of notifications. This is overall a nice addition to what Google started with Android Nougat.
Picture In A Picture – Videos will switch to smaller, minimized versions when you navigate to other apps. This feature is similar to what a YouTube video does in the YouTube mobile app when you drag it to the corner.
Multi-Display Support – This feature would provide you with the ability to launch an activity, say, Chrome, on a remote display like your HDTV or PC display. The potential applications for this feature are endless.
Keyboard Navigation – This feature would bring to you the ability to use keys to navigate apps.
Background Limits – This feature will let you set a limit to what an app can do while it's operating in the background. You can use this to conserve power and in turn get more battery life.
New Wi-Fi Features – This new Android version would Include more Wi-Fi features like Neighborhood Aware Networking (NAN), which makes it easy for devices to connect with one another without an internet access point or internet access at all.
New Auto-Fill feature – Autofill API that allows developers of these apps to properly detect and input form data within apps and on the web, all while keeping your info secure.
Better Icons – Google has made icons in Android O to be adaptive. This means that they will take different shapes depending on the system they're used on. This is a cool feature, isn't it?
Also Read: Top 10 Features of Android 8.0 Oreo
You can still enjoy the latest features and customization from Android O aka Android 8.0 Oreo here :
Brands Getting the Lineage OS 15.0 Update (Android 8.0 Oreo):
Google has released the list of brands/manufacturers that will have the ability to upgrade to Android 8.0 Oreo. Some of the announced names include Samsung, Sony, LG, Lava, Micromax, Xiaomi, Asus, OnePlus, Lenovo, etc.
List of Asus Devices getting Lineage OS 15.0 (Android 8.0 Oreo)
| | |
| --- | --- |
| Device Name | Download Link |
| Asus ZenPad 8.0 (Z380KL) (P024) | Download |
| Asus Zenfone 2 (Z00A) | Download |
| Asus Zenfone 2 (Z008) | Download |
| Asus Zenfone 2 (Z00D) | Download |
| Asus Zenfone 2 Laser (Z00L) | Download – Updated |
| Asus Zenfone 2 Laser/Selfie (Z00T) | Download – Updated |
| Asus Zenfone Max (Z010D) | Download – Updated |
| Asus MeMO Pad FDH 10 (duma) | Download – Updated |
List of BQ Devices getting Lineage OS 15.0 (Android 8.0 Oreo)
| | |
| --- | --- |
| Device Name | Download Link |
| BQ Aquaris E5 4G (vegetalte) | Download |
| BQ Aquaris M5 (piccolo) | Download – Updated |
| BQ Aquaris X5 (paella) | Download |
| BQ Aquaris X5 Plus (gohan) | Download |
| BQ Aquaris U Plus (tenshi) | Download |
| BQ Aquaris A4.5 | Download – Updated |
List of ARK Devices getting Lineage OS 15.0 (Android 8.0 Oreo)
| | |
| --- | --- |
| Device Name | Download Link |
| ARK Benefit A3 (peach) | Download |
List of Google Devices getting Lineage OS 15.0 (Android 8.0 Oreo)
Device Name

Download Link

Google Pixel C
Download – Updated
Google Android One 2nd Gen (seed)
Download
Google Galaxy Nexus (GSM) (maguro)
Download
Google Galaxy Nexus (Sprint) (toroplus)
Download
Google Galaxy Nexus (VZW) (toro)
Download
Google Nexus 10 (manta)
Download – Updated
Google Nexus 4 (mako)
Download

–

Updated

Google Nexus 5 (hammerhead)
Download – Updated
Google Nexus 5X (bullhead)
Download – Updated
Google Nexus 6 (shamu)
Download – Updated
Google Nexus 6P (angler)
Download – Updated
Google Nexus 7 2013 (4G) (deb)
Download – Updated
Google Nexus 7 2013 (Wi-Fi) (flo)
Download – Updated
Google Android One

Download – Updated
Google Nexus 9 (flounder)
Download – Updated
Google Pixel XL
Download – Updated
List of HTC Devices getting Lineage OS 15.0 (Android 8.0 Oreo)
List of Huawei Devices getting Lineage OS 15.0 (Android 8.0 Oreo)
| | |
| --- | --- |
| Device Name | Download Link |
| Huawei Ascend Mate 2 (mt2) | Download |
| Huawei Honor 4 (cherry) | Download |
| Huawei Honor 4X (cherry) | Download |
| Huawei Honor 4x (China) (che10) | Download |
| Huawei Honor 5X (kiwi) | Download – Updated |
| Huawei Y635 (hwY635) | Download – Updated |
| Huawei Y6 (scale) | Download – Updated |
List of LG Devices getting Lineage OS 15.0 (Android 8.0 Oreo)
| | |
| --- | --- |
| Device Name | Download Link |
| LG G Pad 7 LTE (v410) | Download |
| LG G Pad 8 (v480) | Download |
| LG G Pad 8.3 (v500) | Download |
| LG G Pad X 8.0 (TMO) (v521) | Download |
| LG G2 (AT&T) (d800) | Download |
| LG G2 (Canada) (d803) | Download |
| LG G2 (Intl) (d802) | Download – Updated |
| LG G2 (TMO) (d801) | Download – Updated |
| LG G2 Mini (g2m) | Download |
| LG G3 (AT&T) (d850) | Download – Updated |
| LG G3 (Canada) (d852) | Download |
| LG G3 (Korea) (f400) | Download |
| LG G3 (Sprint) (ls990) | Download – Updated |
| LG G3 (TMO) (d851) | Download |
| LG G3 (Unlocked) (d855) | Download – Updated |
| LG G3 (VZW) (vs985) | Download |
| LG G3 Beat (jagnm) | Download |
| LG G3 S (jag3gds) | Download |
| LG G4 (Intl) (h815) | Download |
| LG G4 (TMO) (h811) | Download |
| LG G5 (Intl) (h850) | Download |
| LG G5 (TMO) (h830) | Download – Updated |
| LG Optimus L70 (w5) | Download – Updated |
| LG Optimus L90 (w7) | Download – Updated |
| LG V20 (AT&T) (h910) | Download |
| LG V20 (GSM Unlocked) (us996) | Download |
| LG V20 (Sprint) (ls997) | Download |
| LG V20 (TMO) (h918) | Download |
| LG V20 (VZW) (vs995) | Download |
| LG G6 (h870) | Download – Updated |
| LG K8 | Download – Updated |
| LG K10 | Download – Updated |
| LG L65 Dual | Download – Updated |
List of LeEco Devices getting Lineage OS 15.0 (Android 8.0 Oreo)
| | | |
| --- | --- | --- |
| Device Name | Download Link | Version |
| LeEco Le 2 (s2) | Download – Updated | Lineage OS 15.0 |
| LeEco Le Max 2 (x2) | Download – Updated | Lineage OS 15.0 |
| LeEco Le Pro 3 (zl1) | Download – Updated | Lineage OS 15.0 |
| LeEco Le 1S (x3) | Download – Updated | Lineage OS 15.0 |
List of Lenovo Devices getting Lineage OS 15.0 (Android 8.0 Oreo)
| | |
| --- | --- |
| Device Name | Download Link |
| Lenovo Vibe K5 (A6020) | Download – Updated |
| Lenovo Vibe K5 Plus (A6020) | Download – Updated |
| Lenovo Vibe Z2 Pro (kingdom) | Download – Updated |
| Lenovo Z2 Plus (z2_plus) | Download – Updated |
| Lenovo A6000/Plus (a6000) | Download – Updated |
| Lenovo K3 Note (aio_otfp) | Download – Updated |
| Lenovo K6/K6 Power (karate) | Download – Updated |
| Lenovo A7000 | Download – Updated |
| Lenovo K6 Note | Download – Updated |
List of Motorola Devices getting Lineage OS 15.0 (Android 8.0 Oreo)
| | |
| --- | --- |
| Device Name | Download Link |
| Motorola Droid 4 (maserati) | Download |
| Motorola Droid Bionic (targa) | Download |
| Motorola Droid Razr (spyder) | Download |
| Motorola Moto E (Condor) | Download – Updated |
| Motorola Moto E (2015) (otus) | Download – Updated |
| Motorola Moto E LTE (2015) (surnia) | Download – Updated |
| Motorola Moto G (falcon) | Download – Updated |
| Motorola Moto G (2015) (osprey) | Download – Updated |
| Motorola Moto G 2014 (titan) | Download – Updated |
| Motorola Moto G 4G (peregrine) | Download – Updated |
| Motorola Moto G 4G 2014 (thea) | Download – Updated |
| Motorola Moto G3 Turbo (merlin) | Download – Updated |
| Motorola Moto G4 Play (harpia) | Download – Updated |
| Motorola Moto G4 (athene) | Download |
| Motorola Moto G4 Plus (athene) | Download – Updated |
| Motorola Moto G5 Plus (Potter) | Download – Updated |
| Motorola Moto X 2013 (ghost) | Download |
| Motorola Moto X 2014 (victara) | Download – Updated |
| Motorola Moto X Play (lux) | Download – Updated |
| Motorola Moto X Pure (2015) (clark) | Download |
| Motorola Moto Z (griffin) | Download – Updated |
| Motorola Moto Z Play (addison) | Download – Updated |
| Motorola Photon Q (xt897) | Download |
| Motorola Razr (umts_spyder) | Download |
| Motorola Moto MAXX (quark) | Download – Updated |
| Motorola Moto G5s Plus (sanders) | Download – Updated |
| Motorola Moto E4 | Download – Updated |
| Motorola Moto E4 Plus | Download – Updated |
| Motorola Moto G5 (cedric) | Download – Updated |
| Motorola Moto C | Download – Updated |
List of Nextbit Devices getting Lineage OS 15.0 (Android 8.0 Oreo)
| | | |
| --- | --- | --- |
| Device Name | Download Link | Version |
| Nextbit Robin (ether) | Download | Lineage OS 15.0 |
List of Nvidia Devices getting Lineage OS 15.0 (Android 8.0 Oreo)
| | | |
| --- | --- | --- |
| Device Name | Download Link | Version |
| Nvidia Shield Portable (roth) | Download | Lineage OS 15.0 |
| Nvidia Shield Tablet (shieldtablet) | Download | Lineage OS 15.0 |
List of Oppo Devices getting Lineage OS 15.0 (Android 8.0 Oreo)
| | | |
| --- | --- | --- |
| Device Name | Download Link | Version |
| Oppo Find 7a (find7) | Download | Lineage OS 15.0 |
| Oppo Find 7s (find7s) | Download | Lineage OS 15.0 |
| Oppo N3 (n3) | Download | Lineage OS 15.0 |
| Oppo R5 (Intl) (r5) | Download | Lineage OS 15.0 |
| Oppo R5s (Intl) (r5) | Download | Lineage OS 15.0 |
| Oppo R7 Plus (r7plus) | Download | Lineage OS 15.0 |
List of OnePlus Devices getting Lineage OS 15.0 (Android 8.0 Oreo)
| | | |
| --- | --- | --- |
| Device Name | Download Link | Version |
| OnePlus 2 (oneplus2) | Download – Updated | Lineage OS 15.0 |
| OnePlus 3 (oneplus3) | Download – Updated | Lineage OS 15.0 |
| OnePlus 3T (oneplus3) | Download – Updated | Lineage OS 15.0 |
| OnePlus One (bacon) | Download – Updated | Lineage OS 15.0 |
| OnePlus X (onyx) | Download – Updated | Lineage OS 15.0 |
| OnePlus 5 (cheeseburger) | Download – Updated | Lineage OS 15.0 |
| OnePlus 5T (dumpling) | Download – Updated | Lineage OS 15.0 |
List of Sony Devices getting Lineage OS 15.0 (Android 8.0 Oreo)
List of Wileyfox Devices getting Lineage OS 15.0 (Android 8.0 Oreo)
| | | |
| --- | --- | --- |
| Device Name | Download Link | Version |
| Wileyfox Storm (kipper) | Download | Lineage OS 15.0 |
| Wileyfox Swift (crackling) | Download – Updated | Lineage OS 15.0 |
List of Wingtech Devices getting Lineage OS 15.0 (Android 8.0 Oreo)
| | | |
| --- | --- | --- |
| Device Name | Download Link | Version |
| Wingtech Redmi 2 (wt88047) | Download – Updated | Lineage OS 15.0 |
List of Xiaomi Devices getting Lineage OS 15.0 (Android 8.0 Oreo)
| | |
| --- | --- |
| Device Name | Download Link |
| Xiaomi Mi 3 (cancro) | Download – Updated |
| Xiaomi Mi 4 (cancro) | Download – Updated |
| Xiaomi Mi 4c (libra) | Download – Updated |
| Xiaomi Mi 5 (gemini) | Download |
| Xiaomi Mi 5s (capricorn) | Download– Updated |
| Xiaomi Mi 5s Plus (natrium) | Download – Updated |
| Xiaomi Mi Mix (lithium) | Download – Updated |
| Xiaomi Mi Max (hydrogen) | Download – Updated |
| Xiaomi Mi Max Pro (helium) | Download – Updated |
| Xiaomi Mi Max 2 | Download |
| Xiaomi Redmi 1S (armani) | Download – Updated |
| Xiaomi Redmi 3/Prime (ido) | Download – Updated |
| Xiaomi Redmi Note 4 (mido) | Download – Updated |
| Xiaomi Redmi Note 3 (kenzo) | Download – Updated |
| Xiaomi Redmi 3s/Prime (land) | Download – Updated |
| Xiaomi Mi 2 (aries) | Download – Updated |
| Xiaomi Redmi Note 4G (dior) | Download – Updated |
| Xiaomi Mi 4i (ferrari) | Download – Updated |
| Xiaomi Mi Note Pro (leo) | Download – Updated |
| Xiaomi Mi Note (virgo) | Download – Updated |
| Xiaomi Mi 6 (sagit) | Download – Updated |
| Xiaomi Redmi 4X | Download – Updated |
List of YU Devices getting Lineage OS 15.0 (Android 8.0 Oreo)
| | | |
| --- | --- | --- |
| Device Name | Download Link | Version |
| YU Yunique (jalebi) | Download – Updated | Lineage OS 15.0 |
| YU Yureka (tomato) | Download – Updated | Lineage OS 15.0 |
| YU Yureka Plus (tomato) | Download – Updated | Lineage OS 15.0 |
| YU Yuphoria (lettuce) | Download – Updated | Lineage OS 15.0 |
| Yu Yureka Black (garlic) | Download – Updated | Lineage OS 15.0 |
List of ZTE Devices getting Lineage OS 15.0 (Android 8.0 Oreo)
| | | |
| --- | --- | --- |
| Device Name | Download Link | Version |
| ZTE Axon 7 (axon7) | Download – Updated | Lineage OS 15.0 |
| ZTE Blade S7 (s7) | Download – Updated | Lineage OS 15.0 |
| ZTE Nubia Z9 Max (nx512j) | Download – Updated | Lineage OS 15.0 |
List of Zuk Devices getting Lineage OS 15.0 (Android 8.0 Oreo)
| | | |
| --- | --- | --- |
| Device Name | Download Link | Version |
| Zuk Z1 (ham) | Download – Updated | Lineage OS 15.0 |
| Zuk Z2 Plus (z2_plus) | Download – Updated | Lineage OS 15.0 |
List of Samsung Devices getting Lineage OS 15.0 (Android 8.0 Oreo)
| | |
| --- | --- |
| Device Name | Download Link |
| Samsung Galaxy Note 10.1 2014 (LTE) (lt03lte) | Download – Updated |
| Samsung Galaxy Note 10.1 2014 (Wi-Fi) (n1awifi) | Download |
| Samsung Galaxy Note 3 (Intl 3G) (ha3g) | Download |
| Samsung Galaxy Note 3 (TMO) (hltetmo) | Download |
| Samsung Galaxy Note 3 (Unified) (hlte) | Download |
| Samsung Galaxy Note 8 (GSM) (n5100) | Download |
| Samsung Galaxy Note 8 (LTE) (n5120) | Download |
| Samsung Galaxy Note 8 (Wi-Fi) (n5110) | Download |
| Samsung Galaxy Note 2 (GSM LTE) (t0lte) | Download |
| Samsung Galaxy Note 2 (Korea) (t0ltektt) | Download |
| Samsung Galaxy Note 2 (Korea) (t0ltekor) | Download |
| Samsung Galaxy Note 2 (SK Telecom) (t0lteskt) | Download |
| Samsung Galaxy S2 (Intl) (i9100) | Download – Updated |
| Samsung Galaxy S3 (AT&T) (d2att) | Download |
| Samsung Galaxy S3 (GSM LTE) (i9305) | Download |
| Samsung Galaxy S3 (Intl) (i9300) | Download |
| Samsung Galaxy S3 (Sprint) (d2spr) | Download |
| Samsung Galaxy S3 (TMO) (d2tmp) | Download |
| Samsung Galaxy S3 (VZW) (d2vzw) | Download |
| Samsung Galaxy S4 (Intl) (jfltexx) | Download |
| Samsung Galaxy S4 (VZW) (jfltevzw) | Download |
| Samsung Galaxy S4 LTE-A (ks01lte) | Download |
| Samsung Galaxy S4 Mini (3G) (serrano3gxx) | Download – Updated |
| Samsung Galaxy S4 Mini (Dual Sim) (serranodsdd) | Download – Updated |
| Samsung Galaxy S4 Mini (LTE) (serranoltexx) | Download – Updated |
| Samsung Galaxy S4 Active (jactivelte) | Download – Updated |
| Samsung Galaxy S5 (klte) | Download – Updated |
| Samsung Galaxy S5 (AU) (kltekdi) | Download |
| Samsung Galaxy S5 (China) (kltechn) | Download |
| Samsung Galaxy S5 (Korea) (kltekor) | Download |
| Samsung Galaxy S5 (Sprint) (kltespr) | Download |
| Samsung Galaxy S5 (US Cellular) (klteusc) | Download |
| Samsung Galaxy S5 (VZW) (kltevzw) | Download |
| Samsung Galaxy S5 (Vodafone) (kltedv) | Download |
| Samsung Galaxy S5 Duos (klteduos) | Download |
| Samsung Galaxy S5 Duos (China) (kltechnduo) | Download |
| Samsung Galaxy S5 LTE-A (lentislte) | Download |
| Samsung Galaxy S5 Plus (kccat6) | Download |
| Samsung Galaxy S5 Mini (kminilte) | Download – Updated |
| Samsung Galaxy S7 (herolte) | Download |
| Samsung Galaxy S7 Edge (hero2lte) | Download |
| Samsung Galaxy Tab 2 7.0/10.1 (GSM) (espresso3g) | Download |
| Samsung Galaxy Tab 2 7.0/10.1 (Wi-Fi) (espressowifi) | Download |
| Samsung Galaxy Tab 3 7.0 (Sprint) (lt02ltespr) | Download |
| Samsung Galaxy Tab Pro 10.1 (Wi-Fi) (n2awifi) | Download |
| Samsung Galaxy Tab Pro 8.4 (mondrianwifi) | Download |
| Samsung Galaxy Tab S 10.5 (Wi-Fi) (chagallwifi) | Download – Updated |
| Samsung Galaxy Tab S 8.4 (Wi-Fi) (klimtwifi) | Download |
| Samsung Galaxy Tab S2 8.0 2016 (Wi-Fi) (gts28vewifi) | Download – Updated |
| Samsung Galaxy Tab S2 9.7 (LTE) (gts210ltexx) | Download |
| Samsung Galaxy Tab S2 9.7 (Wi-Fi) (gts210wifi) | Download |
| Samsung Galaxy Tab S2 9.7 2016 (Wi-Fi) (gts210vewifi) | Download – Updated |
| Samsung Galaxy S6 (G920x) | Download – Updated |
| Samsung Galaxy Trend Plus (GT-S7580) | Download – Updated |
| Samsung Galaxy S Duos 2 (GT-S7582) | Download – Updated |
| Samsung Galaxy Core Prime (core33g) | Download – Updated |
| Samsung Galaxy Grand Prime | Download – Updated |
| AT&T Galaxy S4 | Download – Updated |
| Sprint Galaxy J7 (j7ltespr) | Download – Updated |
| Samsung Galaxy C9 Pro Duos | Download – Updated |
| Samsung Galaxy Note Pro 12.2 | Download – Updated |
| Samsung Galaxy A5 (2015) | Download – Updated |
| Samsung Galaxy J5 (All Variant) | Download – Updated |
| Samsung Galaxy A3 (All Variant) | Download – Updated |
| Samsung Galaxy S4 Mini VE (SM-I9195I) | Download – Updated |
List of IUNI Devices getting Lineage OS 15.0 (Android 8.0 Oreo)
| | | |
| --- | --- | --- |
| Device Name | Download Link | Version |
| IUNI U2 (u2) | Download – Updated | Lineage OS 15 |
List of Tecno Devices getting Lineage OS 15.0 (Android 8.0 Oreo)
| | | |
| --- | --- | --- |
| Device Name | Download Link | Version |
| Tecno Camon C7 (Camon) | Download – Updated | Lineage OS 15 |
List of Alcatel Devices getting Lineage OS 15.0 (Android 8.0 Oreo)
| | | |
| --- | --- | --- |
| Device Name | Download Link | Version |
| Alcatel Idol 3 5.5 (idol3) | Download – Updated | Lineage OS 15 |
List of Doogee Devices getting Lineage OS 15.0 (Android 8.0 Oreo)
| | | |
| --- | --- | --- |
| Device Name | Download Link | Version |
| Doogee X5 | Download – Updated | Lineage OS 15 |
List of Elephone Devices getting Lineage OS 15 (Android 8.0 Oreo)
| | | |
| --- | --- | --- |
| Device Name | Download Link | Version |
| Elephone P6000 | Download – Updated | Lineage OS 15 |
List of Gionee Devices getting Lineage OS 15 (Android 8.0 Oreo)
| | | |
| --- | --- | --- |
| Device Name | Download Link | Version |
| Gionee Elife E7 | Download – Updated | Lineage OS 15 |
List of General Mobile Devices getting Lineage OS 15 (Android 8.0 Oreo)
| | | |
| --- | --- | --- |
| Device Name | Download Link | Version |
| General Mobile GM 5 | Download – Updated | Lineage OS 15 |