For any player who prioritizes fast-paced and robust melee attacks, Barbarian is definitely the first pick for them. Not only they are good for attacking, but the nature of the unit also helps them survive for a longer time period. If you are new to this class in Diablo games, then our Diablo Immortal Barbarian class guide will help you understand the true potential of this troop.
Diablo Immortal – the MMO ARPG is now out for Android, iOS, and in the form of a beta release for Windows as well. With the events taking place somewhere between Diablo II and Diablo III, it features a series of action-packed events where you can get your hands dirty by killing a great number of bloodthirsty demons.
Like most other RPGs, Diablo Immortal also features multiple classes, skills, attributes, and much more. Not to mention, all these things just add up to the excitement of the players. In this article, we have discussed the Barbarian class providing everything you need to know.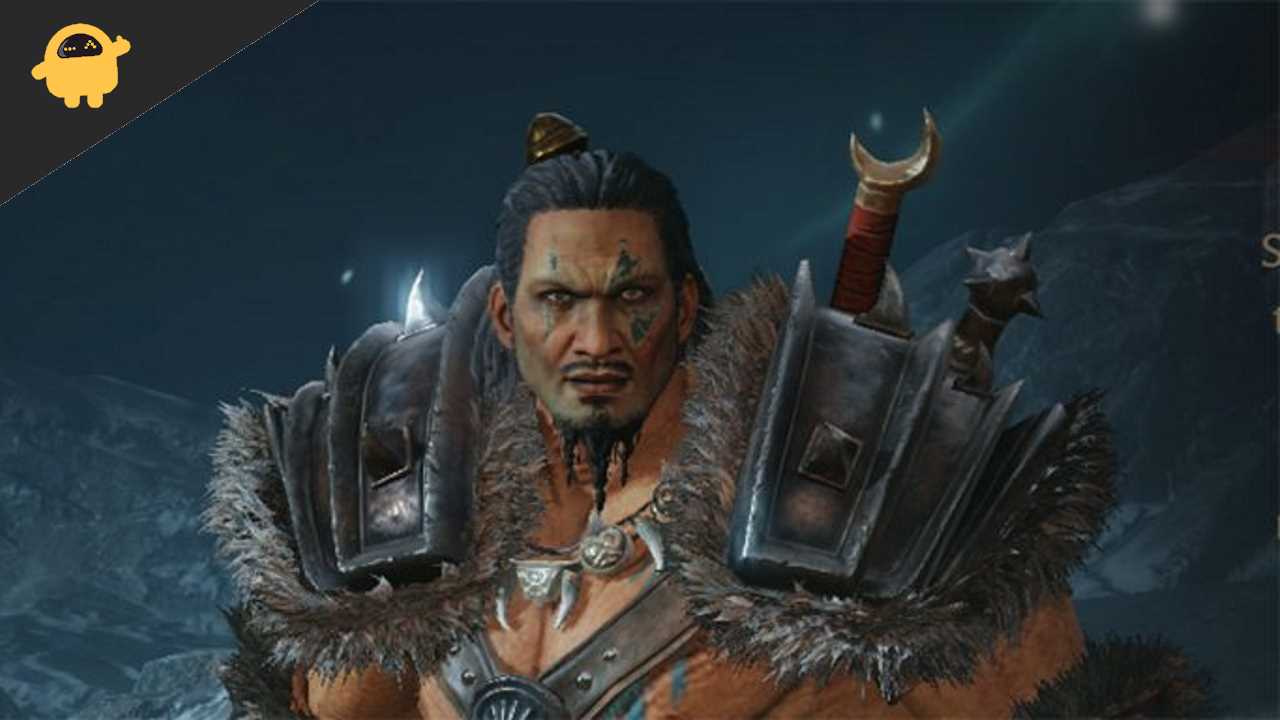 Diablo Immortal Barbarian Class Guide | Best Skills, Attributes, Gems, and Class
The Barbarian class is not only the strongest but also the most popular among players in Diablo games. It is available in all the mainline iterations of Diablo Immortal and is probably pictured as one of the important ones in the game. Below, we have discussed the Barbarian build, its skills, attributes, and gems in further detail.
Diablo Immortal Barbarian Class: Best Skills
Apart from the brute strength of the Barbarians, this class has got some special skills. Again, you will see quite some options here as well. But choosing the appropriate skills will boost your damage and power to the next level. So, here are some of the best skills of the Barbarian class you should check out.
Hammer of the Ancients
While playing with the Barbarian class, it is often necessary to show off your strength from time to time. And hammer of the ancients is simply one of the best ways to do that. This skill allows you to summon the spirit of a giant hammer. When further slammed on the ground, leaves all the nearby enemies stunned for a small period of time.
Whirlwind
As the name suggests, it allows you to spin dealing some damage to 360 degrees. It lets you move at 70% of your speed and comes in handy especially while dealing with a group of enemies. Whirlwind sure consumes a considerable amount of energy, but you can always refill that back every time you are not using this skill.
Undying Rage
It helps you go into a rage at a necessary moment for around 6 seconds. Within this time, you become almost invulnerable, and each hit of yours also heals you by 30% at the same time. The Undying Rage skill triggers automatically whenever you take a fatal injury.
Frenzy
Unlike the others, Frenzy is a primary attacking skill of the Diablo Immortal Barbarian class. It is basically a single attack skill that simply boosts your attacking speed for every hit. Moreover, upgrading this skill to the ultimate, provides a 12-second boost providing you with immense mobility, stun immunity, and an additional shield as well.
Wrath of Berserker
It allows your character to enter into a berserk rage. Such rage increases your attack speed by 50% and mobility by 20%. It lasts for about 6.5seconds. But that is enough to deal with a huge amount of enemies within a short time period.
Paragon
It is basically a skill tree that offers some extra bonus to your stats. In order to unlock the paragon skill, you will first need to reach level 60 which is going to take some time. You will receive a paragon point to spend on your paragon skills each day. Make sure to spend these points on appropriate classes and in the best possible way to get the maximum outcome.
Diablo Immortal Barbarian Class: Attributes
Other than the skills of the Barbarian class, there are multiple attributes and gems that simply enhance your powers. The attributes increase the effectiveness of your power and lend you better opportunities to deal damage to the enemies.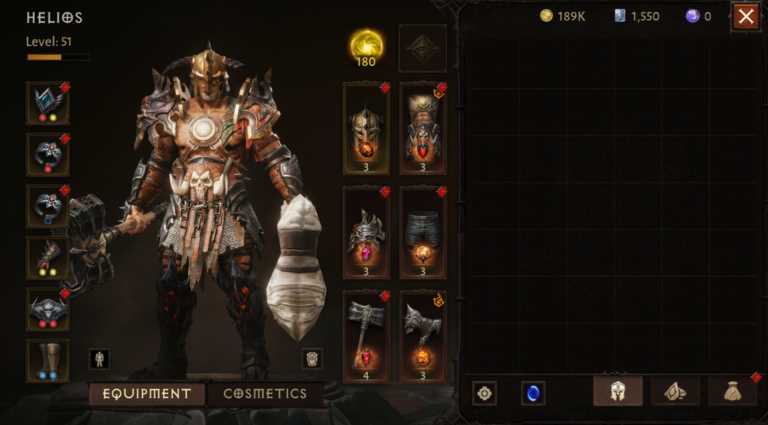 Since you are following our Diablo Immortal Barbarian class guide, the best attribute to look forward to is 'The Remembered'. Now, it is one of the most highly recommended attributes as well. And all that is for a good reason.
The Remembered as an off-hand ax can be a great pick. This is because of its ability to turn the Hammer of the Ancients into a skill itself. This skill further allows you to summon a battle companion as well.
On your main hand, you can surely wield the Tempest without any second thought. This will only add extras to your own skill allowing you to deal some extra damage speed and a few other pros.
Diablo Immortal Barbarian Class: Gear & Gems
After attributes, come the gears. They are a great deal if you are willing to go head-on against your enemies. But again, you will find versatile weapons in Diablo Immortal, yet you need to select the appropriate ones for your class.
For instance, the stats of the Barbarian class in Diablo Immortal is somewhat different from the other Diablo games. This is one of the robust classes that is basically famous for its fast-paced attacking capability.
Therefore, if you are to choose gears for the Barbarian class, make sure to look for something that resembles strength and power. Moreover, as you will be going head-on against your enemies, you need to look a little on the defensive side as well. Having a few defensive gears will never let you down.
Coming to the gems, we would suggest you put your priority mainly on the normal gems. You can go for Sapphire, Tourmaline, Citrine, and Ruby. If your ultimate intention is to give the best on your attacks, then go for the ones like Tourmaline and the others that boost armor penetration. On the other hand, you can keep Ruby, the life stone, on your second priority.
Conclusion
The Barbarian build is undoubtedly the best build to consider for robust melee attacks. Although there are few changes in the Barbarian stats in Diablo Immortal, the basic stats remains the same as that of the other Diablo games.
I hope this article has helped you find the best skills, attributes, gears, and gems for the class. If you found this article helpful, do not forget to comment below on your favorite skill from the Barbarian class.