So your PC is booting slow, and you want to disable some startup items to boot faster. But when you try to disable Acrotray.exe from startup, it shows disabled but will start up automatically even after disabling. So how can you fix this? This issue is common with Adobe acrobat users. The startup app lets you quickly load PDF files on the acrobat reader but will impact your startup time.
Acrotray.exe is a subsidiary software of Adobe Acrobat which is most common to use when viewing and editing PDF files. Whenever you install Adobe acrobat, Acrotray is also installed to provide ready to use services as quick view, print, or edit PDF files. But don't worry because, in this article, we are going to explain how you can disable the Acrotray.exe app from startup items. Just follow these steps, and you can disable the Acrobat.exe quickly and easily from the startup.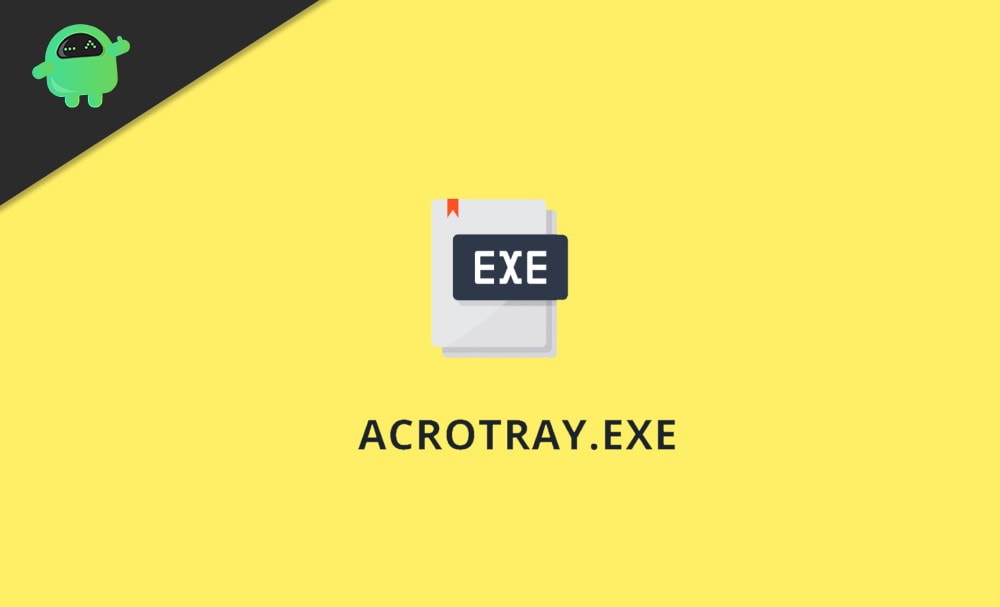 How to disable Acrotray.exe from startup?
There are different ways of disabling any software on a Windows computer. Uninstalling the application is also a choice, but in the case of Acrotray.exe, you have to uninstall whole Adobe Acrobat suite.
Step 1: Disable from Task manager
So the first thing to do is to disable the app from autostarting. For Windows 8 and above, the option is baked right into the tasks manager. To disable the app,
Open task manager by pressing Ctrl+Shift+Esc keys at the same time.
Now click on More information.
Click on the Startup tab and look for Acrotray.exe.
Click on it and click on Disable to disable it from starting up when the system boots.
For Windows 7 users
So if you're using Windows 7 now for a reason, the steps are quite different. So follow these steps instead.
Open MSConfig (refer to step 3).
Click on Startup.
Disable Acrotray.exe and click on save.
Now proceed to the next step since those are the same on both Windows 7 and 10.
Step 2: Disable all services for Adobe
Even though you disabled the app from task manager, it can start automatically because of some services. So we should disable them too. To do so,
Press Windows key and R at the same time.
Now type in services.msc and hit enter.
When the services tab opens, double click on any service with the name Adobe it and click on Stop.
Repeat this step for all entries.
Once done, again double click and now click on Disable and repeat for all entries.
Now click on close and check after rebooting the PC.
Step 3: From MSConfig
The same can be replicated from MSConfig. Although this method seems to be tricky for some people, you can try this if you find this easy.
Open Run (Windows key+R).
Type in MSConfig and hit enter.
Now open the service tab, and put a tick mark on "Hide all Microsoft services."
From the list of services, disable all the ones with the name Adobe in it.
Restart and check if it works.
Note: After changing the options, it will automatically ask for you to restart with a pop. So you can restart straight from there.
Conclusion
As you can see, disabling the Acrobat.exe is very easy. Although it's not like any malware or virus. So there is no actual need to disable this app unless your system is taking too much time to boot and you're looking for safer apps to disable to speed up the boot process. Also, if your system is running slow, or it has some weak older hardware, you can try disabling these kinds of apps to make it litter faster.