In this tutorial, we will show you how to disable Twitter Fleets on your Android or iOS devices. This microblogging and social networking service has seen quite a tremendous rise in its userbase since doubling its original 140 character restriction to 280. Apart from that, it also keeps on further improvising its service from time to time. While some are mostly under the hood changes, a few manage to catch everyone's attention. And the latest Fleets is one such feature.
Taking a clue out of Snapchat's books, Twitter has launched its own story section. Following the lines of Instagram, WhatsApp, or the original Snapchat's stories, it remains active only for 24 hours. Furthermore, this feature has moved out of the testing phase and is now rolling out globally across various platforms. However, not everyone might be on the same page when it comes to this new entry on the microblogging site. If you echo these thoughts as well, then this guide is here to help you out. Today, we will show you the steps to disable the Twitter Fleets on your Android or iOS devices.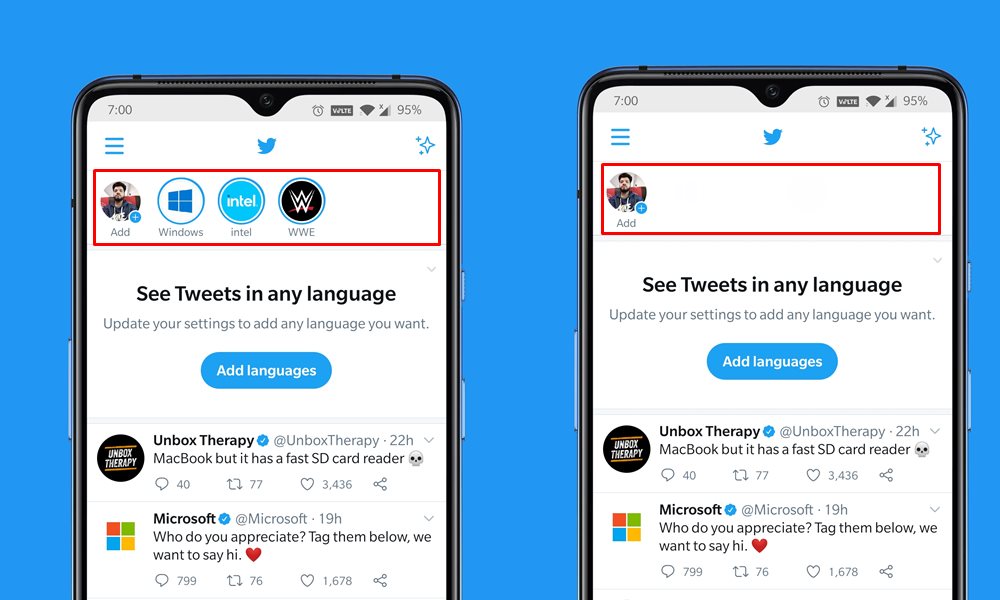 How to Disable Twitter Fleets on Android and iOS
Twitter doesn't have any native option to disable these fleets. Rather we would be making use of a workaround in the form of muting these stories. This will in turn make these stories disappear from your profile. If you have a long list of followers, this process might take some time, but as of now, this is the only way out.
What's on the plus side though is the fact that it completely makes the story disappear, rather than simply greying it out. With that said, the below steps to disable Fleets are applicable for both the Twitter for Android and iOS apps. So let's get going.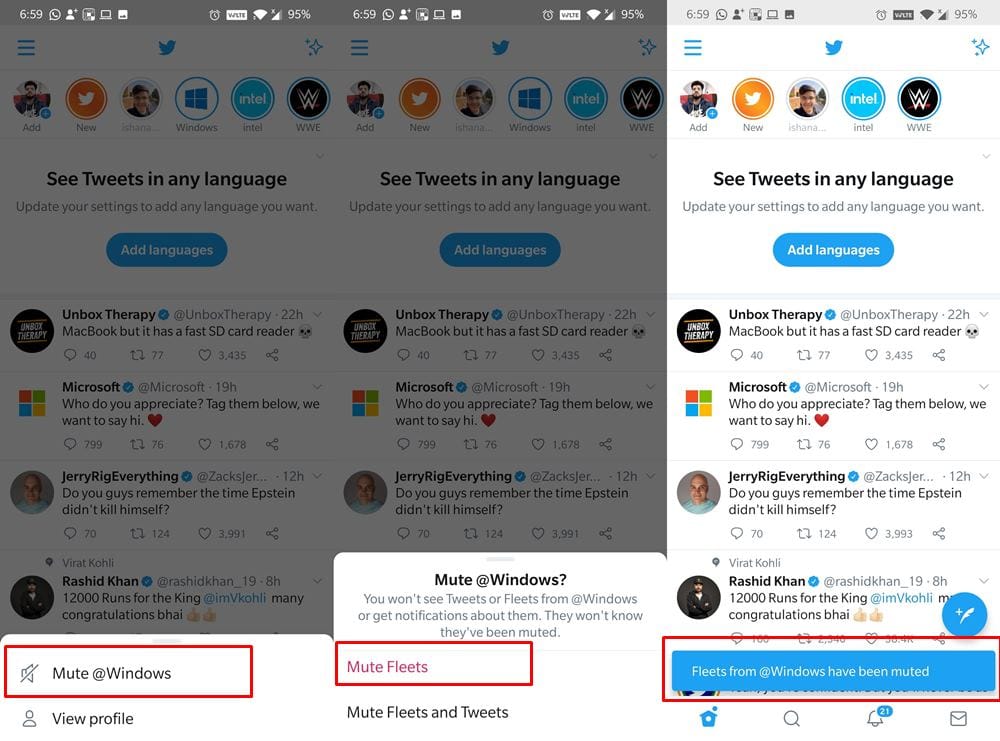 Launch the Twitter app on your device.
Long press on the first Fleet and select Mute @name.
Then select the Mute Fleet option from the menu that appears.
Do so for all the Fleets and this feature stands disabled.
If you ever wish to bring it back, then head over to the user's profile page and click on Unmute (next to the message "You have muted fleets from this account"). Again tap on Unmute in the confirmation dialog box that appears.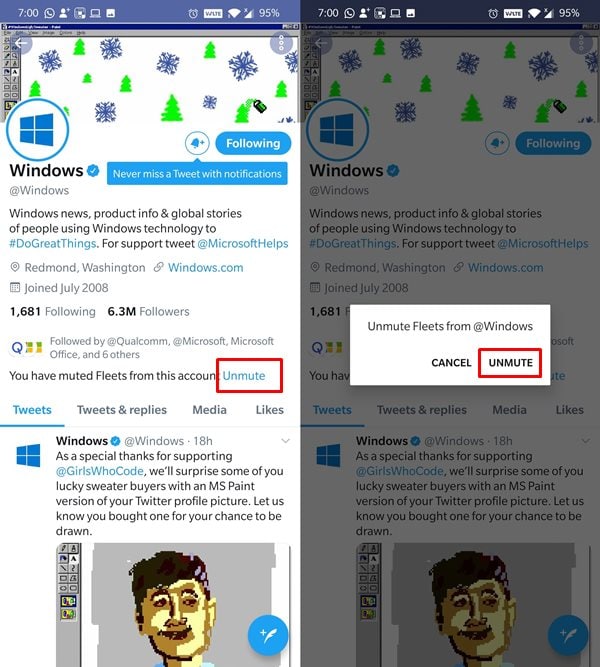 That's it. These were the steps to disable Twitter Fleets on Android and iOS. Do you count this feature as an unnecessary addition that they could have easily skipped or it might ultimately be beneficial for some? Let us know your views about the same in the comments section below. Rounding off, here are some iPhone Tips and Tricks, PC tips and tricks, and Android Tips and Tricks that you should check out as well.