We'll love Disney and Pixar animated movies due to the characters & overall exceptional graphics visuals. Well, Gameloft's Disney Dreamlight Valley is one of the life simulation and adventure-rich video games featuring Disney & Pixar friends that amaze you during the gameplay where players have to build a perfect neighborhood. Meanwhile, several players are facing the Disney Dreamlight Valley Game Initialization Error 7 that's kicking them out.
Currently, the game is in the early access stage, which indicates that there might be multiple bugs or stability issues present that can trouble many players irrespective of the gaming platform. To be precise, unfortunate players are getting the specific error message that says "Game initialization error (#7)" and cannot get into the gaming session. As per reports, Error #7 appears whenever players quit the game, and the 'Well Fed' buff is active.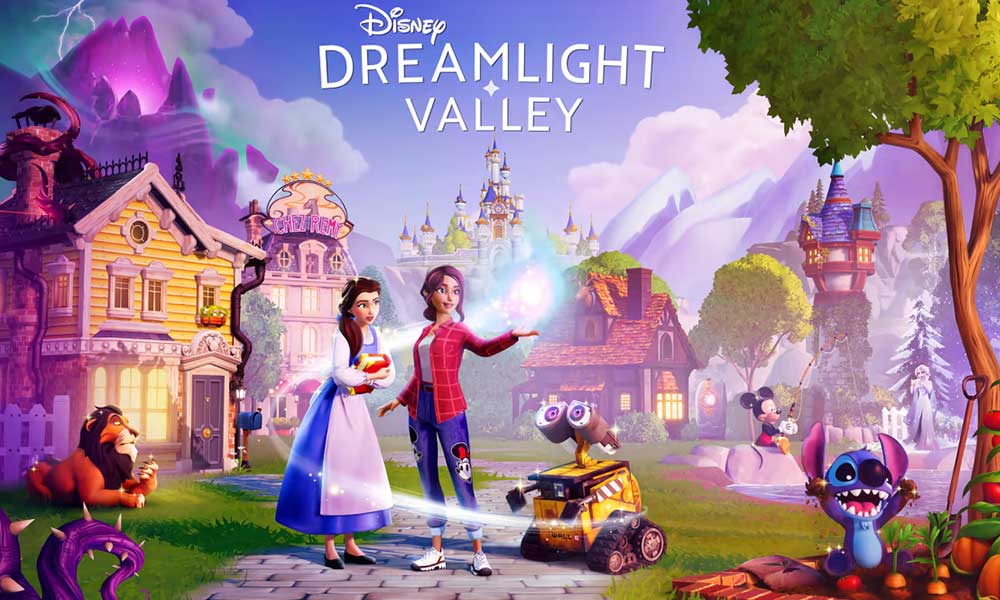 Fix: Disney Dreamlight Valley Game Initialization Error 7
Talking about the 'Well Fed' buff, it's the blue energy bar that glitters with gold. Once the blue bar starts glittering or sparkling, your character's movement speed will increase by 15% in the game. So, what to do next? Luckily, the Disney Dreamlight Valley team is aware of this particular error and is working on it. Additionally, we've provided some workarounds for you that might come in handy. Developers are working on this issue deeply.
1. Deactivate 'Well Fed' Buff
You might need to activate the 'Well Fed' buff by feeding your in-game character while low on energy. 'Well Fed' is useful for players to boost the character's speed to make easier movements because there is currently no sprint/quick run option available.
However, if you want to avoid Error #7 ruining your gaming experience, do not use the 'Well Fed' buff until developers release a patch fix. If, in case, you're using the 'Well Fed' buff, then exhaust all the blue bar energy before you exit the game completely. Once your blue bar goes low on energy, it'll stop sparkling, and the 'Well Fed' buff will no longer remain active. It should temporarily avoid getting you Error #7.
The update will include:

✅Fix for changing clothes
✅Improved Founder's Pack claiming
✅Fix for Error 7
✅Reduced Switch crashes
✅Improved Dream Shard frequency
✅Multiple fixes for quest progression tied to unreachable, missing, and unrecognized items

— Disney Dreamlight Valley (@DisneyDLV) September 8, 2022
As already mentioned, devs are working on it and officially acknowledged this issue. We expect players to soon get a patch update within a couple of weeks to resolve such an error. So, keep checking for the available game patch update periodically, and follow the official Disney Dreamlight Valley Twitter handle for real-time info. Meanwhile, keep an eye on this article to get updated.
2. Try using VPN to Change the Server Location
You may try using a VPN (Virtual Private Network) service to change the server location for the Disney Dreamlight Valley game. Because the Game Initialization Error #7 isn't occurring to everyone. It's mostly happening in New Zealand and Australia region-specific players. So, you may find this trick useful.
Note: However, if you're using a slow internet connection, we recommend you not to use VPN. Otherwise, you may face server connectivity issues or delay in joining the game due to the slow internet speed.
3. Contact Gameloft Support
If you're still encountering the same issue with your game, then make sure to contact Gameloft Support and submit your report. By doing this, developers will investigate the issue more deeply. Although devs are aware of this error and they'll soon release the fix, there is no harm in reporting it.
That's it, guys. We assume this guide was helpful to you. For additional queries, you can comment below.