Some players have been wondering does Armored Core 6 have crossplay, and if you're one of them, if you're in the right place. Armored Core 6: Fires of Rubicon is a brand-new Bandai Namco Entertainment video game which has just been released and so far has received positive reviews. The mecha-based combat game features vehicles which are known as Armored Cores, and players will need to fight with these to progress further in the game. The game is currently out for a variety of platforms, but can you play with someone on a different platform? In this guide, we will take you through the question of does Armored Core 6 have crossplay.
The player delves into an interstellar world with the vehicular game Armored Core 6, which takes place on the planet of Rubicon 3. The game involves the use of various parts of cars along with a range of weapons to fight other players. You will be able to earn credits, which are the in-game currency of Armored Core 6, when you win a battle, and these credits will enable you to upgrade your equipment to win tougher fights. While you can play the game in single player or multiplayer mode, the question of crossplay remains. Let's find out the answer to does Armored Core 6 have crossplay.
Crossplay Feature: Does Armored Core 6 have crossplay or not?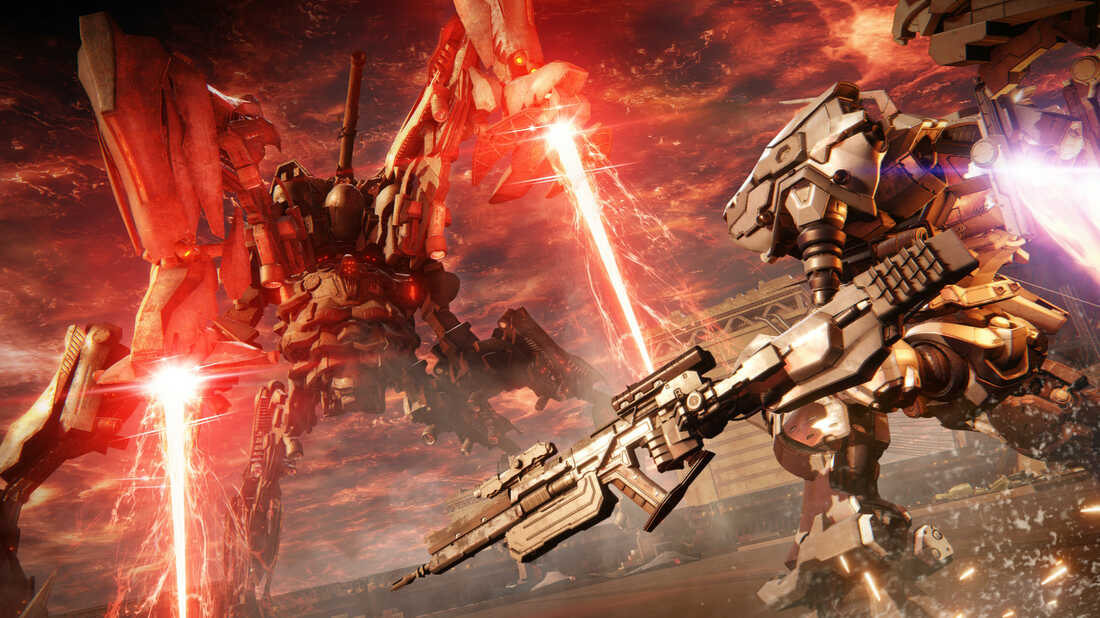 Crossplay is a feature that is present in most games nowadays, and it's natural that players are wondering if the recently released game Armored Core 6 has it too. The game is available to play on a variety of platforms including PlayStation 4, PlayStation 5, Windows, Xbox One and Xbox Series X/S, so there will be plenty of players joining in from all of these devices. The question is, whether these players will be able to play together in multiplayer, or not.
Basically, if you can join your friends in multiplayer even if they are on a different platform, the game has a crossplay feature. If you're not able to join your friend's game due to your platform restricting you, this is the absence of crossplay. Unfortunately, Armored Core 6 falls into the latter.
This means that Armored Core 6 does not have crossplay. While the game would greatly benefit from the feature, the devs have decided not to add it to the game in spite of having an intricate multiplayer mode. With the absence of the crossplay function, players will not be able to join in with another player's game if they are on two different platforms.
FromSoftware's last game was Elden Ring, and that didn't have crossplay either, so this will probably be not too surprising for fans. In spite of not having crossplay, the game did win the Game of the Year Award in 2022. It's true that not having crossplay reduces the load on the server, giving you a much smoother gameplay experience, so maybe it is for the best. By sacrificing the chance to play with friends on a different platform, you will be able to enjoy the gameplay of Armored Core 6 without any hiccups.
Conclusion
That's all for our guide on does Armored Core 6 has crossplay. Now you know the answer to the question – which is that the game unfortunately does not have it. However, you will still be able to enjoy multiplayer mode with your friends who are on the same platform as you, so this shouldn't be too much of a downer. We hope that this guide helped you figure out the answer to your burning question, so that you can go back to building your mods for your vehicles and destroying your opponents.