Doom Eternal is a first-person shooter game that is developed by id Software and in association with Bethesda Softworks. This title is highly popular among the games, as this is the fifth game in the Doom series. The Doom series has always been known for being available across all platforms and accessible to all users online or offline. The game has a wholly immersive graphical experience along with a wicked soundtrack that makes it great. But nowadays some of our users are complaining that their loading screen is crashing. So we had to take it seriously, and now we are here with a solution. So let's get started.
What is the Issue?
Most of the issues we got are from PC gamers. In DOOM Eternal, players play in the first-person perspective and act as the ancient DOOM Slayer. So when the Slayer wins the boss fight, the checkpoint gets saved, but during the promotion, to the next level, a loading screen appears, and the game crashes. This can be considered a severe issue because the boss fights are primary and the hindrance in the promotion to the next level ruins the overall gaming experience. So this becomes our necessity to bring an accurate solution to your problem.
Also, the game servers have not released any patch notes or updates to this latest game. Now we have found a working solution that will work for most of the users. Lets now move on to the fixes that one can do to remove this issue.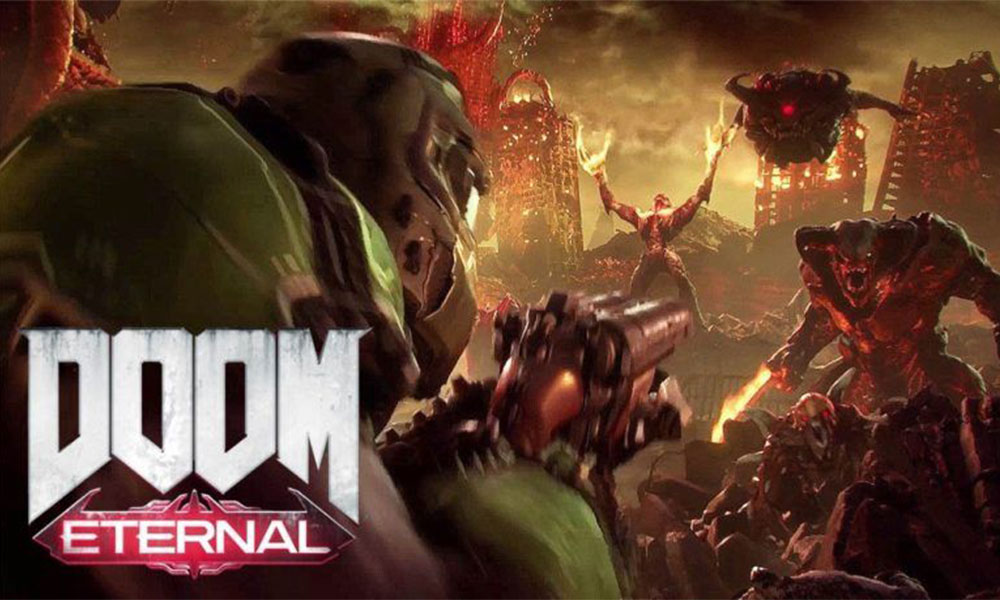 How to Fix Doom Eternal Loading Screen Crash?
Now we will list the steps to fix this issue, and we recommend following each step accordingly in order to fix the crash issue.
First of all, run the game
When the game opens, start playing
In the game page, press the top leftmost corner key on your keyboard, with this symbol [~]. This opens the game console.
Now on the console screen type, "logFile 2" and press enter key
This will enable the console logs to save in the local hard disk
Now for the next game crashing issue, repeat the above steps till 3
Then type "logFile 0" in the console and hit Enter
This will fix the game FPS dropping and crash issues.
The "logFile 0" command helps in clearing the game cache and buffer that leads to lags and crashes in-game. So clearing them solves the issues.
Conclusion
This was all about the latest addition in the series Doom Eternal loading screen crash issue. And our solution will surely help you overcome this. Further, if you have any queries or feedback, feel free to comment below with you Name and E-mail ID. We will get back to you as fast as possible. Likewise, check out our iPhone Tips and Tricks, PC tips and tricks, and Android Tips and Tricks for more such tips and tricks. Thank You.