Dota 2 is a very popular online multiplayer game published by Valve. In Dota 2, players are divided into two teams, and each team has five members. These teams have to combat each other to defend their base in the Dota 2 map. For this game strategy, they have to fight and destroy the opponent's base land. Due to this game style, the gameplay is highly addictive, and Dota 2 is getting popular very fast. Although there are a couple of issues users face in this game on data to day basis. Recently, a lot of users have reported Dota 2 keeps crashing on PC issues.
The reason behind why Dota 2 is crashing on your PC may be due to false configuration of game files or incompatible support drivers. In some cases, it is also possible that your graphic card is not capable to load and process heavy game graphics such as Dota 2. Down below are some troubleshooting steps you can take to fix this issue.
How to Fix Dota 2 Crashing on PC
Dota 2 is free-to-play and attracts millions of players. However, some users complain that the game keeps crashing during gameplay on Windows PC. If you are bothered by the same problem, you can try the following solutions.
Method 1: Restart Game
In most cases, such issues of App crashing are due to a minor software glitch. So we recommend you first reboot your PC and then restart the game. Hopefully, this will fix the problem, but if it doesn't, you may try the below troubleshooting methods.
Method 2: Run Dota 2 as Administrator
If you recently have revoked admin access for your Steam client, then you won't be able to launch many game titles, including Doat 2. This is because Dota 2 is a heavy game and a lot of its dependent libraries are in C drive. So to fix this issue, you have to first run the Steam client as administrator mode and then launch Dota 2 game.
Method 3: Run Dota 2 in Compatibility Mode
If you are facing the issue of Dota 2 Crashing on PC after a recent windows update, then you have to try the compatibility mode. Not all Windows updates are compatible with Doat 2 game, which leads to many issues such as game crashing, game freezing, etc. In this case, you can run the game in compatibility mode to solve the problem.
Right-click the Steam shortcut and select Properties.
Navigate to the Compatibility tab.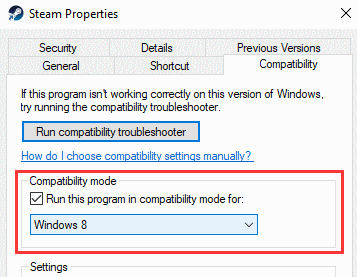 Then select a previous version of Windows compared with your current version, usually, Windows 7 or Windows 8 will work.
Method 4: Reconfigure virtual memory
Every game requires some about of virtual memory to run. This is an important substitute for RAM installed on your PC. Since Dota 2 is a graphic intensive game, you have to increase the virtual memory size.
Open Control Panel and navigate to System and Security > System. Click Advanced system settings from the left panel.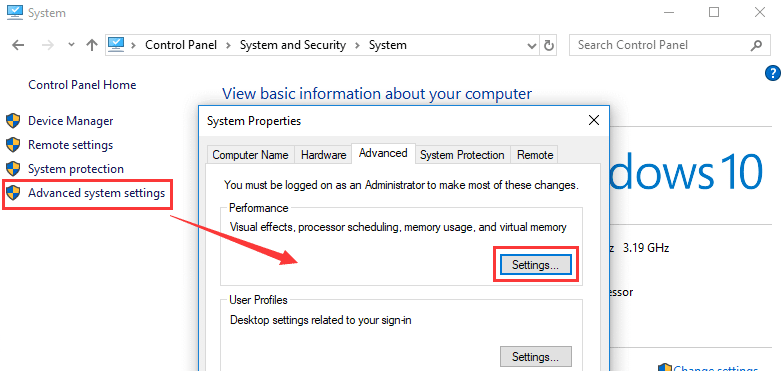 Under the Advanced tab, click Settings in the Performance section to open the Performance Options page.
Go to the Advanced tab, click the Change button in the Virtual memory section.
Here click on change and increase the size in the follow-up window settings.
If the problem still persists, then we recommend you increase the physical RAM on your computer. Ideally, you must have at least 12GB of RAM to run games like Dota 2.
Method 5: Check windows update
If these game-specific settings are not working for you, then most likely, the problem is due to the current windows version. Windows 10 and 11 are still in a stage where it receives constant updates to add compatibility for new apps and software.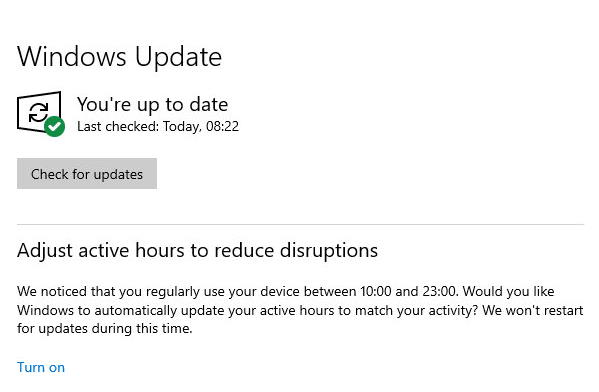 So we recommend you check for the latest Windows updates and install them on your PC. Before applying any update, please make sure to save your game progress.
Method 6: Repair Corrupted Game Files
Another common reason for the problem that Dota 2 keeps crashing is that there are damaged or missing game files in the game. It's good that Steam has its own built-in files integrity checker to check and repair missing game files.
In Steam, go to the LIBRARY to view your game list. Right-click Dota 2 and select Properties.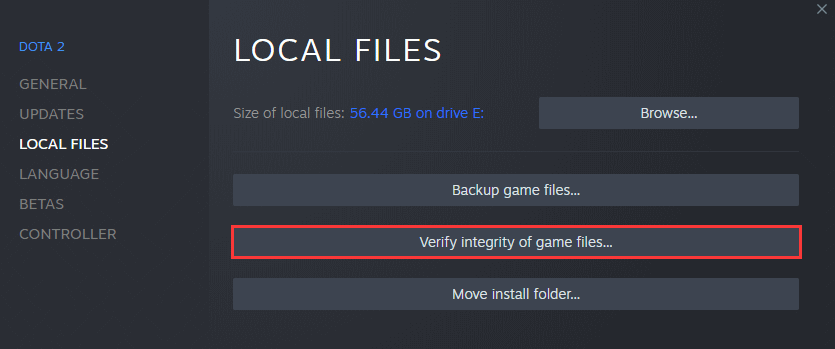 In the pop-up window, select the LOCAL FILES tab and click the button Verify integrity of game files.
Method 7: Check for driver updates
Drivers are a very important piece of software if you want to run anything on your computer. For graphic intensive games such as Dota 2, you have to make sure your graphics drivers are up to date and running. So check for the graphics drivers and update them to the latest version.
Right-click the Start button and select Device Manager.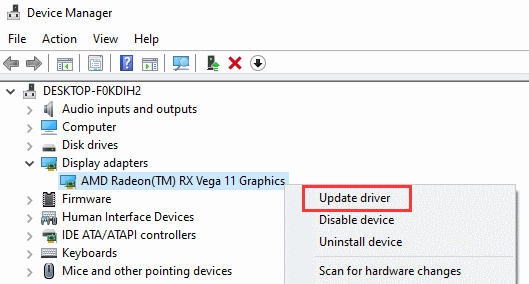 Double-click your graphics card adapter. Then select Update driver.
Method 8: Re-install Game
If none of the above troubleshooting methods are working for you, then most likely, the problem is due to missing or corrupted game files. So we recommend you to delete the game and re-install it using Steam. Please note to download the app from the official game developer site or Steam itself, as third party installer might give app crashing problems.
Conclusion
Dota 2 is a very popular game by now, and having such minor issues during the gameplay can ruin the gaming experience. I hope you will be able to fix the Dota 2 crashing issue by following the methods above. But if not, the best way would be to reinstall the game and start fresh.