From this Update Tracker, you could get a hold of all the Asus ZenFone and ROG devices receiving the Android 11 update. While the OEM might not be along the same lines of OnePlus or Samsung, yet it has never compromised on regular Android updates. With Google releasing the stable Android 11 update, OnePlus were quick in starting their Public Beta for their flagships. Likewise, Realme UI 2.0, Samsung's OneUI 3.0, Oppo's ColorOS 11, and Xiaomi's MIUI 12 have also made commendable progress.
And Asus isn't far behind either. It runs two series of devices side by side: the ZenFone series for the everyday users and the ROG devices for the hard-core gamers. With that said, Asus usually releases two major Android upgrades for its eligible devices. Hence we could expect devices from both the series to be blessed with the latest Android build. In this regard, our Asus Android 11 Update tracker will come in useful. Follow along for the supported device and the feature list.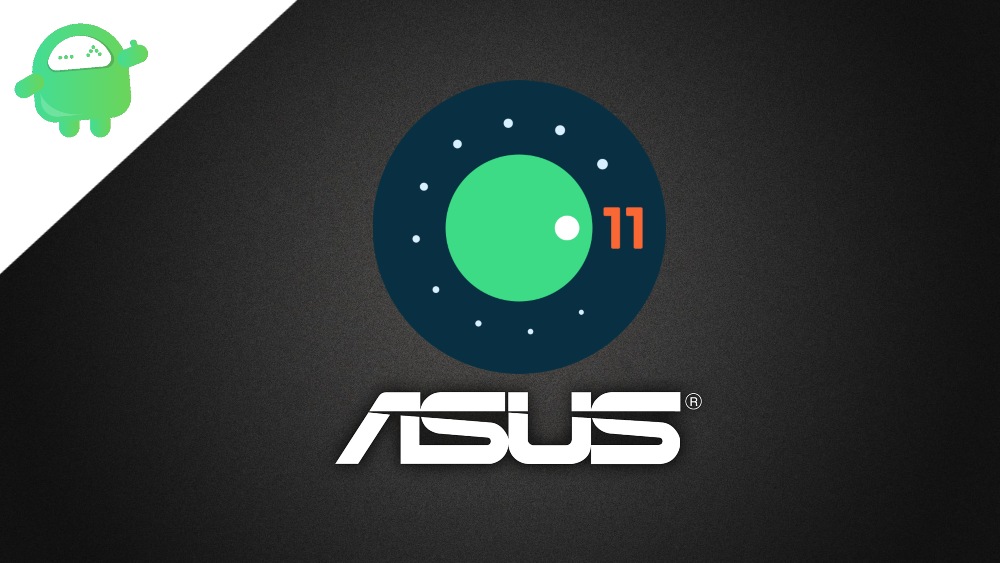 What's on Android 11?
Google finally rolled its 11th iteration of Android OS called Android 11. focus on People, Privacy, and Control. As a result, there is has been some comprehensive additions in all these three departments. To begin with, the notification section is categorized into three different sections: Conversations, Alerting, and Silent. Then there is also an addition of a new permission set: Only this time.
Talking about conversations, you could now make use of Chat bubbles as well. Then a native screen recorder and the ability to control smart appliances directly from the Power menu are also pretty impressive. Along the same lines, media controls have also been shifted to the Quick Settings section. You could now also schedule Dark Mode and pin your favorite apps to the Share Sheet. Likewise, there is also a new and revamped Screenshot share menu and the option of copying texts from the Recent Apps overview.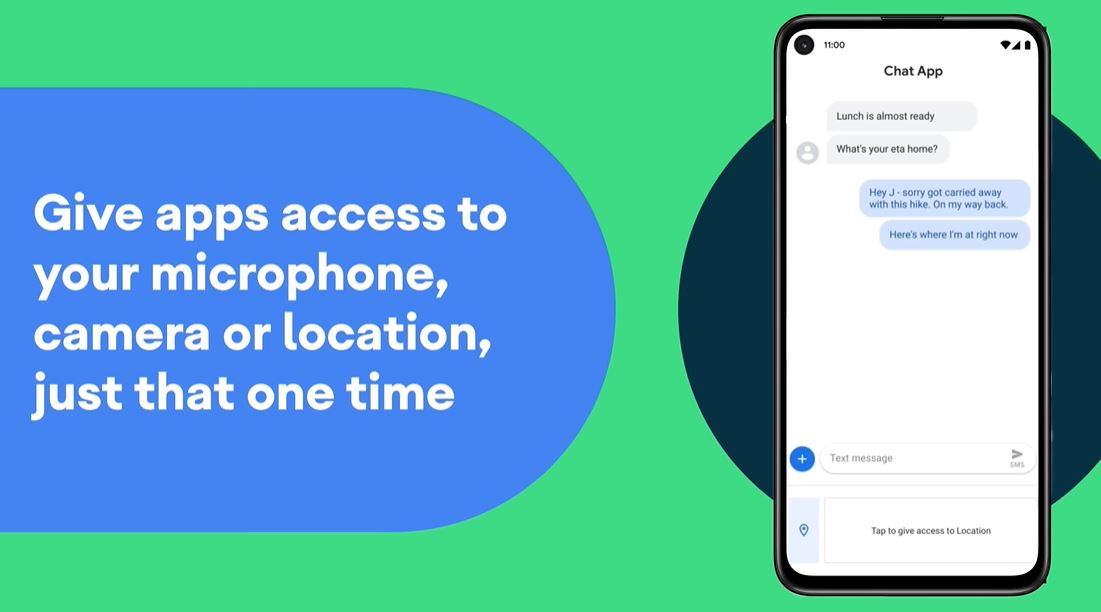 That's not all. There have been some under the hood changes that bring in device optimizations and improvements. Some of them include HDMI Low-Latency Mode, Low Latency Video Decoding, New Bluetooth Stack. Then the Increase Touch Sensitivity, Better Back Sensitivity, Mobile Drivers License Support, and Changes to BiometricPrompt API also deserves a mention in this list.
Supported Asus and ROG Devices
Given below is the Asus Android 11 Update Tracker. This will give you the required information related to all the ZenFone and ROG devices receiving the latest Android build. Follow along.
Asus ZenFone 7
Update as of September 18: As both Asus ZenFone 5 (5z) and 6 (6z) are in some degree of Android 11-based ZenUI 7 beta, the Asus ZenFone 7 is to planning to upgrade with the same. This comes from ZenTalk where the moderator that the Android 11 for ZenFone 7 is already under planning. Although there's no ETA available as of now, expect it to arrive soon. [Source]
Update as of September 23: A latest update on Android 11 for Asus ZenFone 7 states that the beta recruitment for the same has commenced and people can start applying for it starting today (September 23) till October 5, 2020. Here's the link to the announcement.
Update as of October 7: Asus took to the ZenTalk community forum to announce that it will begin beta testing Android 11 on ZenFone 7. The window between users can register is between September 23 to October 5 and the selected users will be notified via email. [Source]
Asus ZenFone 7 Pro
Update as of October 14: Based on the latest updates, the ZenFone 7 Pro users who signed up for the Android 11 beta program can try their hands on the new update with version number 30.04.31.30 weighing at 1102.62MB. The update brings a tonne of improvements, features, and more given the fact that it is an Android 11 beta update which is the latest in the Android OS family. [Source]
Asus ZenFone 6/ 6Z
Update as of August 21: After the 13 devices getting Android 11 beta updates, Asus has finally entered the beta program for Android 11. It has officially declared that it is now taking submissions for the Android 11 R Beta Tester Recruitment where it will accept applications for interested Asus Zenfone 6 users. The users can now apply for the beta program available between August 21 to September 4 which is enough to get a considerable flow of users signed up for the Android 11 beta updates. Once they sign up for the same, Asus will declare a list of eligible users that will get the upgrade to Android 11 beta for testing purposes via OTA on September 9.
Asus has listed a few eligibilities for users who can take part in the beta program according to which users must have Zenfone 6 or Zenfone 6Z as it is known in India. They must have prior knowledge about how Android OS updates work since it could have a slew of bugs before it is optimized and released as the next-gen beta or stable updates. Plus, their phones should not be unlocked. Users can sign up for the beta program via Settings >> System Update >> Registration beta test activity or they can upgrade the firmware to 17.1810.2008.171 once the firmware is available. [Source]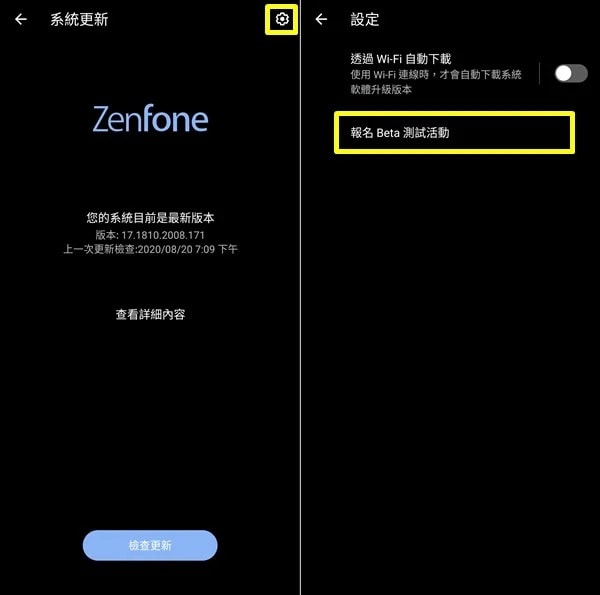 Update as of September 23: Asus has had a slow track when it comes to Android 11 updates. Apparently, the recruitment for Android 11 beta on Zenfone 6 started back in August with version 18.0610.2009.37. Cut to know, it is being reported that the ZenFone 6 is undergoing a closed beta of Android 11 update. The admin at ZenTalk also added that the latest OS update is expected to arrive in Q4 2020 which is between October and December 2020. This is great news for all ZenFone 6 and 6Z users no doubt. [Source]
Update as of October 07: According to the latest update, Asus ZenFone 6 is now intercepting Android 11 beta 2 on-board with version number 18.0610.2009.63 with a tonne of improvements, bug fixes, and whatnot. [Source]
Update as of October 16: Just a few days after the Android 11-based beta 2 for Asus ZenFone 6 was rolled out, the device is now intercepting yet another update i.e. beta 3 with version number 18.0610.2009.67 while some of the users are also intercepting Android 11-based Beta 4 with version number 18.0610.2009.70.
The updates bring bug fixes as usual. It includes fixes to the intermittent sound during a call, inability to send videos on Messenger among others. [Beta 3, Beta 4]
Update as of October 22: Asus commenced beta recruitment for ZenFone 6 back in August and the phone has received four beta updates already. However, the updates are still full of bugs that remain to be ironed out. Moreover, these beta builds don't have CTS certification which is required for critical operations of apps like Google Pay and other banking apps. Turns out Asus is likely to add CTS certification with the upcoming Asus ZenFone 6 Android 11 beta build as per a chat between a user and an Asus official on ZenTalk Community. The OEM hasn't confirmed it yet and thus, it remains to be seen what the upcoming beta update brings on-board. [Source]
Update as of October 31: Just two weeks after beta 3 and 4 were released, the Android 11-based Beta 5 has arrived on the ZenFone 6 with version number 18.0610.2010.85. Just as the previous beta updates, this one brought a tonne of bug fixes and more as well. It includes an updated security patch, an issue when Google Assistant isn't able to take photos and videos when locked, an issue when pressing the power button turns off the screen and can only be turned off when connected to a charger among others. [Source]
Update as of November 12: based on the latest update, the Asus ZenFone 6Z which is also known as ZenFone 6 has now signed up for the beta program. It is now getting its eighth beta update bearing version number 18.0610.2010.92 weighing at 1,379.34 MB with a tonne of bug fixes, optimizations, and upgrades. [Source]
Update as of November 18: The Asus ZenFone 6/6Z is now intercepting the ninth beta for Android 11 with version number 18.0610.2010.95. The update brings bug fixes and stability improvements and it is available for beta testers for download with a size of 99.19MB. [Source]
Update as of November 27: The 10th beta for Android 11 is now rolling out for Zenfone 6/6z. Notably, it arrives with version number 18.0610.2010.98 and it fixes the occasional not functioning of the Power Button.
Asus ZenFone 5
Update as of September 23: There's no official or any unofficial update on ZenFone 5Z and Android 11 although we know that Asus is working on the Android 11 for ZenFone 5Z. Now that we have a tentative date of Android 11 release on ZenFone 6Z i.e. in Q4 2020, it won't take much longer to get information on the Android 11 update for ZenFone 5Z as well. [Source]
Note
Update:
Asus ROG Phone 3 has been added to the list of Android 11 supported devices
As of now, only these two smartphones are eligible on paper to get the Android 11 updates. This is also because Asus wasn't that active in 2019 and hasn't dropped any new smartphone in 2020 so far. However, the latest upcoming phones in 2020 will also be added to this list and some older phones might also get the taste of Android 11, courtesy of the OEM which is yet to shed some light on this matter, as it is early days for Android 11.
Asus ZenFone Max Pro M1 (Custom ROM)
Update as of September 20: ZenFone Max Pro M1 was released with Android 8.0 Oreo and has been in the news over its Android 10 update. Apparently, the device might not see much of Android 10 as per the report. But hey, don't feel sad as there are plenty of aftermarket solutions to get updates. There's already Android 10 custom ROms for Pixel Experience, PixysOS, HavocOS, RevengeOS and StagOS. Cut to now, thanks to the Android 11 beta 1 for Pixel 2, a developer has released an unofficial Android 11 for ZenFone Max Pro M1 although expect a few bugs and issues with the AOSP update. Tap here to download it.
Update: LineageOS 18.0 based on Android 11 is now available for Asus ZenFone Max Pro M1 for download. Note that it is unofficial and it's early stage so you can expect a few bugs here and there that will be fixed in later updates. Tap here to download it.
Non-Supported Asus and ROG Devices
Asus ROG Phone II
Asus ROG Phone 3
Asus ZenFone Live (L2)
Asus Zenfone Max Plus (M2) ZB634KL
Asus Zenfone Max Shot ZB634KL
Asus Zenfone Max Pro (M2) ZB631KL
Asus Zenfone Max (M2) ZB633KL
Asus Zenfone Max (M1) ZB556KL
Asus ZenFone Lite (L1) ZA551KL
Asus ROG Phone ZS600KL
Asus ZenFone Live (L1) ZA550KL
Asus Zenfone Max Pro (M1) ZB601KL/ZB602K
Asus Zenfone 5z ZS620KL
Asus Zenfone 5 ZE620KL
Asus Zenfone 5 Lite ZC600KL
Asus Zenfone Max (M1) ZB555KL
Asus Zenfone V V520KL
Asus Zenfone 4 Pro ZS551KL
Asus Zenfone 4 ZE554KL
Asus Zenfone 4 Selfie Lite ZB553KL
Asus Zenfone 4 Selfie ZB553KL
Asus Zenfone 4 Selfie Pro ZD552KL
Asus Zenfone 4 Selfie ZD553KL
Asus Zenfone 4 Max ZC520KL
Asus Zenfone 4 Max Plus ZC554KL
Asus Zenfone 4 Max Pro ZC554KL
Asus Zenfone 4 Max ZC554KL
Asus Zenpad Z8s ZT582KL
Asus Zenpad 3s 8.0 Z582KL
Asus Zenfone 3s Max ZC521TL
Asus Zenfone AR ZS571KL
What to expect?
Although there is nothing to talk about the Android 11, it is sure that there will be some new changes and features that the Android 11 will bring in to the table for the Asus and ROG devices. We will keep you updated with the features as soon as they are made available.
Check Other OEM Android 11 Tracker