Update as of September 23: Sam Twist, Senior Product Manager at OnePlus, had an interview with The Hindustan Business Line where he pointed out how OxygenOS 11 has grown into an OS with one-handed use. He mentioned that all the features added upon OxygenOS 11 are based on the in-house insights and the data and feedback from its users. It includes the (OneUI-inspired) one-handed use feature since although displays are getting bigger, hands aren't growing. 
He added that OnePlus is creating features like OnePlus Scout and Work-Life Balance that will be rolled out in India although they have plans to rollout the features globally as well. A OnePlus Sport feature is also making a buzz on OxygenOS 11 as well although a string of other updates. [Source]
---
From this OnePlus Android 11 tracker, you will be able to keep a track on all the OnePlus devices receiving the latest OxygenOS 11 update. The OEM has among the most popular customized OS skin. Although it has incorporated tons of features, yet they have made sure that it doesn't end up on the bloatware side. Likewise, it has some very popular budget devices lined up. The recently released Nord is a perfect example of the same.
Add to that, the three years of promised upgrades, and one couldn't have asked for more. Talking about updates, Google has recently released the latest Android 11 stable update. Right in front were the Pixel devices adopting the update. In the same line, you could also find Samsung's OneUI 3.0, Xiaomi's MIUI 12, Oppo's ColorOS 11, and Realme UI 2.0. OnePlus itself has made some commendable progress by releasing the open beta for their flagships.
This straightaway translates to your device getting a plentitude of goodies. A new conversation section, Chat Bubbles, One-Time Permission set, and a native screen recorder are just some of them. Likewise, scheduling the dark mode and the ability to pin apps to share sheets will also come in useful. As to when you will get these features on your device, well this guide will come in handy. You could keep a track of all such information from our OnePlus Android 11 OxygenOS 11 tracker.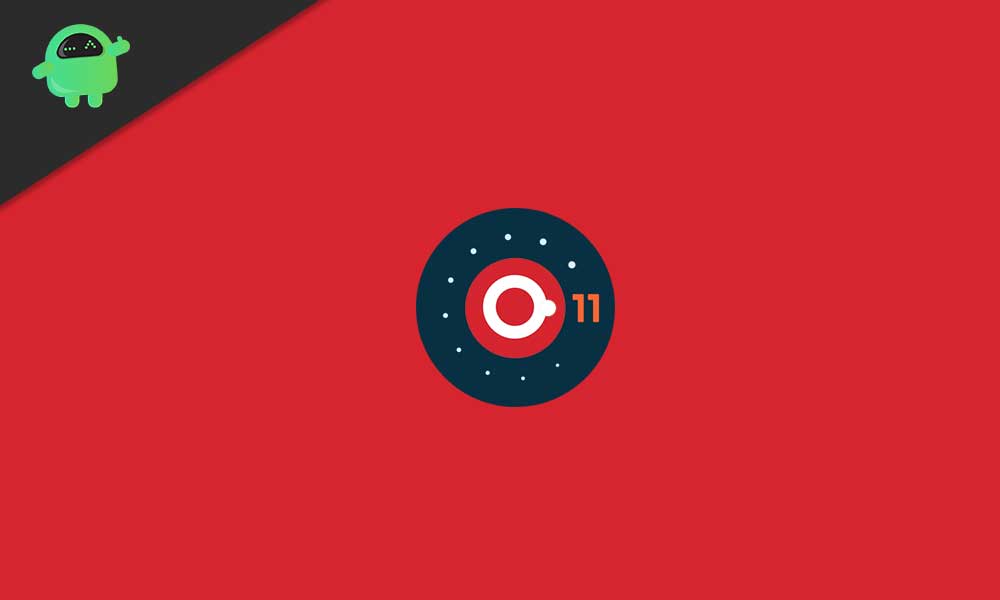 OxygenOS 11: What We Can Expect?
This time, OnePlus users would notice some drastic changes to the overall UI. The new visual design would make it comfortable to use your device in a one-hand mode. Furthermore, the company has finally added the Always-on display feature after a long wait. Then there will be 11 new clock styles, some new live wallpapers as well as the new OnePlus Sans font. The Dark Mode has further been optimized and in line with Android 11, you could even schedule it based on the time of the day.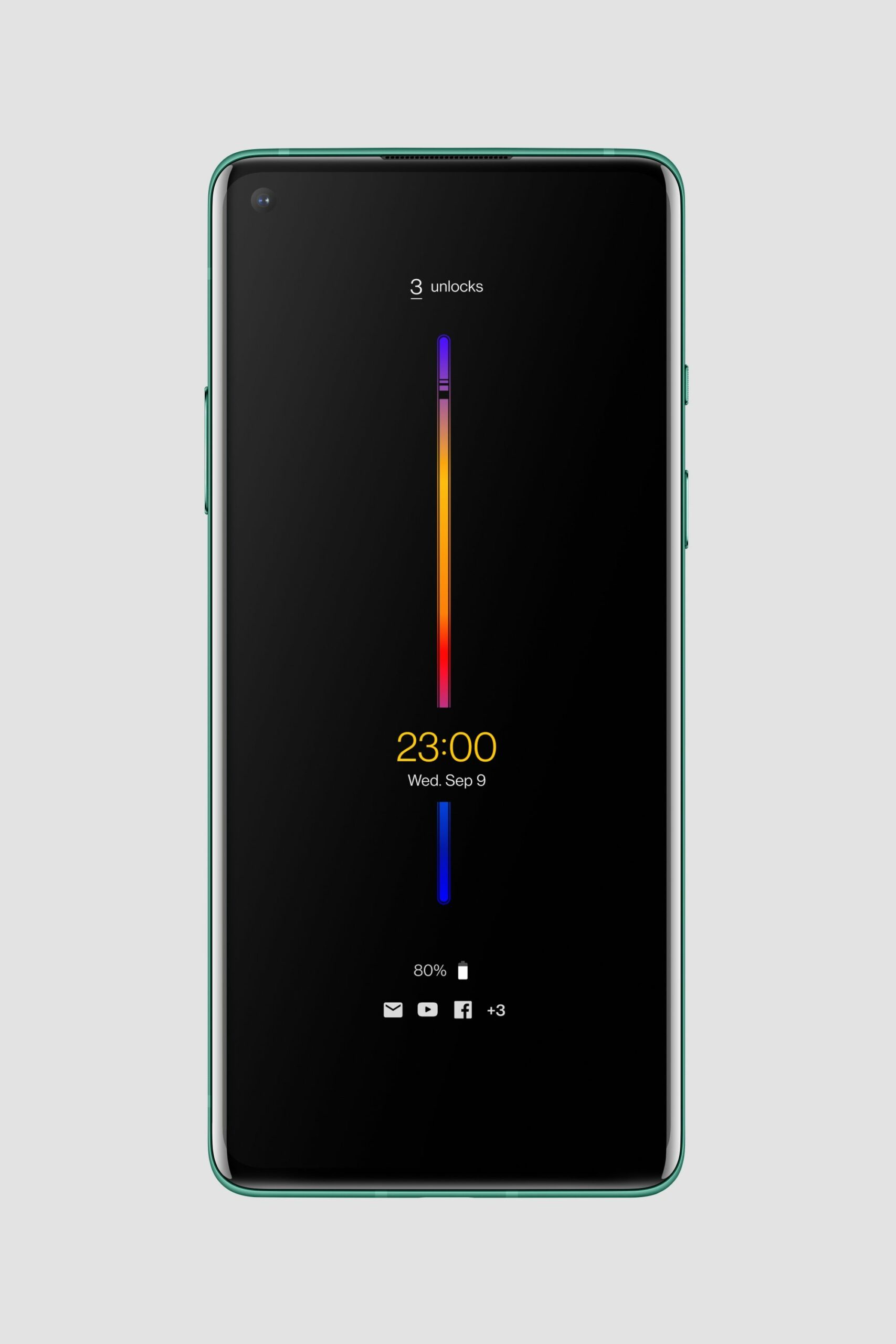 There is also a new Multi-user Zen Mode with three new themes and a new group feature as well. Some changes have been made to the Gallery app too. It will now showcase your clicks from the past seven days as Stories. Likewise, there is now a new Settings menu plus a changed weather app. Talking about the timeline regarding and the availability of these features, you could refer to our OnePlus Android 11 OxygenOS 11 tracker given in this guide.
OnePlus Android 11 (OxygenOS 11) Release Date
When it comes to Android upgrades, OnePlus is usually quick to release it for its devices. Further cementing this is the fact that the OxygenOS 11 is already in the open beta stage for OnePlus 8 and 8 Pro. In this regard, both these devices should be the first ones to get the latest Android 11 update. After this, we could witness the OnePlus Nord and its 7 series getting the update. Talking about the latter, the OnePlus 7 Pro should be the first one, followed by the 7T and 7.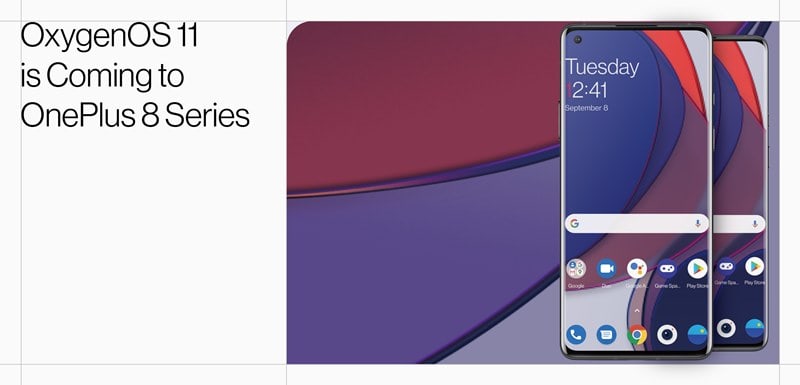 Likewise, with three years of Android upgrades, OnePlus 6T could also join this update bandwagon. Although there is no official timeline, we could expect most of its devices to get the OxygenOS 11 update by the end of this year. The earlier models of OnePlus 7 and 6 could be able to welcome it by Q1 of 2021 at the most. On that note, the below given OnePlus Android 11 OxygenOS 11 tracker should be able to address all your update queries.
OnePlus Android 11 Tracker:
Updated on September 25, 2020: After rolling the first public beta of HydrogenOS 11 for OnePlus 8 series in China, Today OnePlus rolled the second beta update for the device with minor improvements. Find the changelog below. For more info, check out our official article on HydrogenOS 11 for OnePlus 8 and 8 Pro.
System

Fix the problem of small probability of black screen when playing Bilibili in full screen
Fix the issue of abnormal display of TikTok Extreme Edition
Fix the small probability that the widget does not respond
Optimize the UI display of part of the setting interface
Improve system stability

Information screen display

Newly added shadow painting function, which can automatically draw your lock screen photo into a dedicated wireframe (path: settings-personalization-wallpaper-shadow painting-select photo preview to quickly generate)
The function is still being improved. The current version only supports the generation of drawing shadows. The screen display will be updated in subsequent versions. Please continue to pay attention.

Clock

Optimize some reminder text of alarm clock
Fix the problem of missing timer numbers under certain circumstances

The internet

Optimize the power consumption experience of smart 5G functions
OnePlus Android 11: Supported Device List
From this section, you could get a hold of all the OnePlus devices getting the OxygenOS 11 update based on Android 11. Follow along.
OnePlus 8T 5G is the latest offering from OnePlus with a 6.55" Fluid AMOLED panel with 120Hz refresh rate, a 4500 mAh battery backed with a 65W fast charging tech and runs on the latest Snapdragon 865+ SoC. The device comes pre-loaded with Android 11-based OxygenOS 11 out-of-the-box. 
Update as of September 26: OnePlus Nord is yet to get Android 11 and it should get it very soon for sure. For now, users at AOSP ROM have developed a custom ROM based on Android 11 AOSP. Although it is still in its beta stage and prone to bugs and stability issues, if you really want to try Android 11 before it officially arrives on Nord, it's a good option to try. Tap here to download it.
OnePlus 7T Pro 5G McLaren
OnePlus 7T Pro
OnePlus 7T
OnePlus 7 Pro 5G
OnePlus 7 Pro
OnePlus 7
OnePlus 6T McLaren
Update as of September 25: After dropping a custom ROM for OnePlus 6, the OnePlus 6T gets Android 11-based POSP ROM as well. It is based on AOSP and thus, limits in terms of features and customization options. Also, there could be some bugs since it is not an official update so be aware of it. Here's the link.
Update as of September 19: OnePlus 6 supports Android 11 although it is yet to be rolled out. For now, users can check out the new OS based on custom ROM POSP available for download here. 
Non-Supported Devices
Update as of September 26: The OnePlus 5T is no longer eligible for Android 11. Turns out the XDA Developer member 'poad42' has developed an Android 11 custom ROM for OnePlus 5T called YAAP that you can download here. Note that it is still in early stage and thus, bugs and issues are likely to be fixed in future builds. Tap here to download.
Update as of September 26: OnePlus 5 is now getting Android 11 for sure. But hey, that doesn't means there won't be any Android 11 update on it. Apparently, an XDA Developers member 'poad42' has developed an Android 11-based YAAP custom ROM for OnePlus 5. The custom ROM is still in its early stage and thus, users would find bugs on the way and be aware of that. Click here to download the custom ROM for OnePlus 5 here. 
Update as of September 26: A custom ROM called Havoc OS 4.0 based on Android 11 has arrived on OnePlus 3 in its alpha stage. The firmware could have some stability issues and bugs given the fact that it is in a very early stage. You can download the same here. [Download GApps here]
Update as of September 26: OnePlus 3T is no longer eligible for Android 11. However, the folks at Havoc OS developed a custom ROM for OnePlus 3T based on Android 11. Note that the custom ROM is still in its early alphastage and thus, stability issues and bugs are likely to stay until future updates aren't released fixing the same. You can tap here to download the custom ROM for OnePlus 3T and flash it on your device.  [Download GApps here]
We will keep you posted on all the latest updates and information about OxygenOS 11. Till then stay tuned.