Windows media player comes pre-installed unless you choose to download and install the N version of Windows, excluding media packages. Although even with a Windows media player installed, you might not be able to play all videos or music files. Some of them may require Codecs and give you out an error "A codec is required to play this file." In order to play such videos, you need to download and install Codecs for Windows 10 for that specific video file type.
This article will explain what codecs are and how you can install codecs on your Windows 10 PC to play all the video or music files without any issues. Codecs are software that is used to compress and decompress media files like videos and music. Usually, the size of media files like Music will be bigger if it is RAW and unprocessed. So it is not possible to store or transfer them efficiently. For this specific purpose, Codecs were created to compress the media files and store them in containers like .mp4, .mp3 depending on the use case.
But the method used to compress this media will vary depending on the use case. When you compress a media file, you are definitely going to lose some quality of the media file. So depending on the requirement, one may use a method that results in better quality or better compression to save space.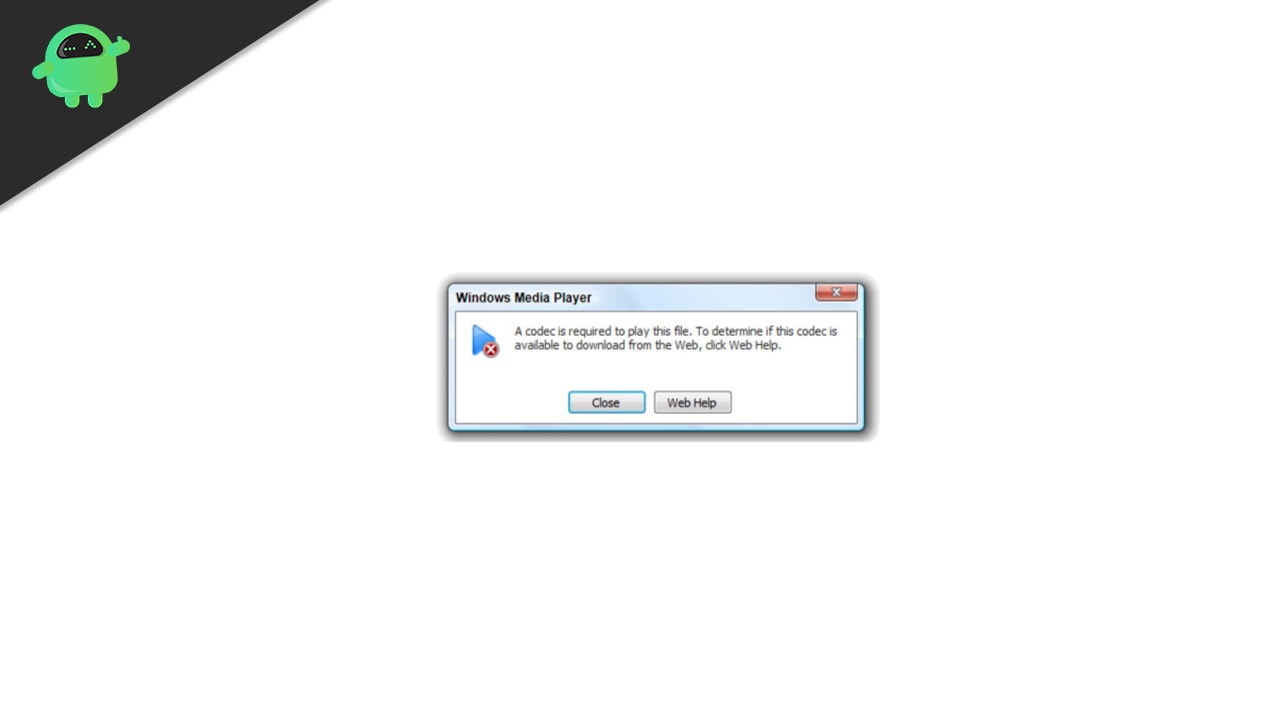 Why do you need to install Codecs in Windows 10
As a quick solution to most of the codec related problems, you can use the famous VLC media player. This single-player can play almost any media file you throw at it. It's a complete media package. VLC also supports playing network streams and can be used to convert media files if any of your devices don't support the codecs.
As already mentioned, there are various methods to compress the media file. But to decompress or play the file, you need the exact codec. So you need to install the additional codec if you want to play those files. But you might be wondering why some of the codecs are already installed, and some require manual installation. Well, the answer to this question is that many formats and codecs are available, and windows wish to bundle only the famous and most used codes.
Some codecs are proprietary, and due to licensing issues, they cannot be bundled or included in Windows. But as an end-user, it is possible to download them additionally and use them according to their license agreement.
Installing Codecs on Windows 10
In Windows media player, you can download and install codecs straight from the help menu displayed during the error message.
First, try to open the video or music file on which you got the error message.
Now instead of clicking on close, click on Web help.

This will take you to the Web page from where you can find out the codec required to play the files.
Now on the help page, click on WMplugins website.

Now click on Accept, and it should take you to another page to download the codec.
From the page, click on download, and you should be able to download the codec and install it.
Getting Codec Packs
If you do not wish to install directly from the internet, you can also download codec packs which is basically a collection of some famous or specific codecs. Now, there are many packs available to download. Each of them has its own set of codecs. So we have a list compiled for you so that you can get them easily.
| | | | |
| --- | --- | --- | --- |
| S No | Codec Name | Content | Link |
| 1 | Advanced Shark007 Codecs | Most of the codecs and 4K UHD /HDR H265/HEVC and MVC using H264 codecs | Download |
| 2 | CCCP – Combined Community Codec Pack | Contains most video codecs that are frequently used. | Download |
| 3 | K-Lite Codec Pack | Includes various codecs for both 32 and 64 bit | Download |
| 4 | Media Player Codec Pack | Almost every compression methods used by modern codecs and players | Download |
Conclusion
So as you can see, installing video codecs in Windows 10 is very easy, Although if we think about there is virtually no need to install all these codecs additionally because most of the modern players include them and are capable of playing a wide variety of formats without any issues. Although, codecs were a real troublesome back in the days of Windows XP or Windows 7. But the modern Windows 10 includes most of the widely used codecs. But if you are in Linux, then getting them is mandatory to play media.