Currently, PUBG is one of the best and most popular games worldwide for both mobile and PC console version. Tencent has shut down the PUBG Mobile in China a couple of days ago and has launched a new game called "Game for Peace". This new game is based on a more patriotic theme and redesigned outfit changes include the Chinese air force theme-based Menu options. Now, you can also download Game for Peace – A New PUBG Mobile from Tencent for China. You can download the game file from the link given below.
While the Chinese game players love the first-person shooter battle royale mobile games. The Apple iOS version of PUBG Mobile – Game for Peace version has achieved $14 million from players in just three days. The FPS game has shaken up last week when the Chinese mobile players came to know that the game has been discontinued.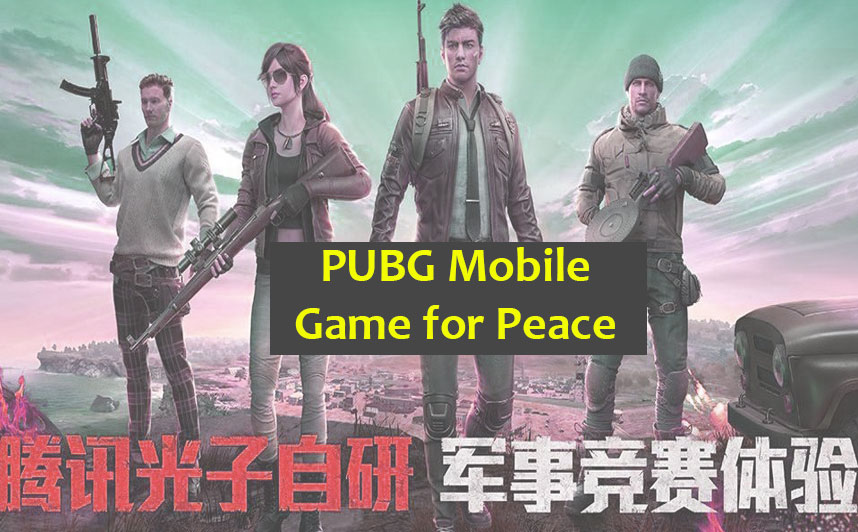 But all of a sudden with the new version Game for Peace PUBG Mobile, Tencent makes an incredible move. The new version was received via an in-game update and it boosts the company revenue as well.
Game for Peace – New PUBG Mobile for China
The earlier version of PUBG Mobile was available in China for over a year. But in terms of the Chinese Government's Media Guidelines, the company couldn't meet the requirements and monetize the game. As we all know, just like India, China has huge market shares for games with over 600 million players.
Read More: Download PUBG MIUI 10 Theme for Xiaomi devices
But in order to get published and monetize any of the app or game, publishers need to submit its games to the government for approval. It's required to do before large-scale selling.
Tencent has developed the game with its developers to make some internal changes to make it eligible for Chinese market strategy and guidelines. However, the players have stated that there is no huge change or any reason behind to provide a Chinese air force theme for now.
Download Game for Peace – A New PUBG Mobile from Tencent for China
Download the TapTap App > choose the English language from Settings. (If TapTap shows you an error, you can install the TapTap Beta version)
Now, search 'Game For Peace' keyword.
You'll get the download link.
Download the Game (1.9GB Size).
Once Downloaded, install the game normally on your device.
Then, create your QQ account by going to this link. If you're getting an error then Download WeChat app and create an account and try to login QQ account via WeChat.
Once the account is created, simply launch the game.
Tap on the QQ/WeChat Login icon. If you're using QQ a/c, install the QQ app on your phone and log in with the Account details.
Launch the Game and Login again.
Enjoy the game!