If you are here, then probably you want to install Lineage OS 16 or you may have already installed Lineage OS 16. But now you want to install Lineage OS 16 Gapps which is obvious. To enjoy the complete LineageOS 16 on your device, it is very mandatory to flash Gapps on your device after flashing Lineage OS 16 zip. In this guide, you can download and install the Official Gapps For LineageOS 16. Follow this simple guide.
Before diving into the download and installation part, let's understand the real reason behind flashing Gapps. With that said, AOSP established ROMs not built with Google services pre-installed, you have to manually install them by flashing a compatible Gapps bundle from TWRP or some other type of custom recovery. If you're planning to improve your phone or wish to flash Lineage OS 16 based on 9.0 Pie established ROM, then you have download Gapps to get Google service on Lineage OS 16.
LineageOS 16 will be predicated on Android 9.0's source code. The hottest android os of yesteryears now "CyanogenMod" is currently called as lineage OS. it is the exact same customized ROM with a different title only. Lineage OS is your hottest custom ROM available on the market. It has a near stock appearance and awesome feel, and the best part is that it comes with no bloatware, this is why it one of the fastest Android ROMs out on the market.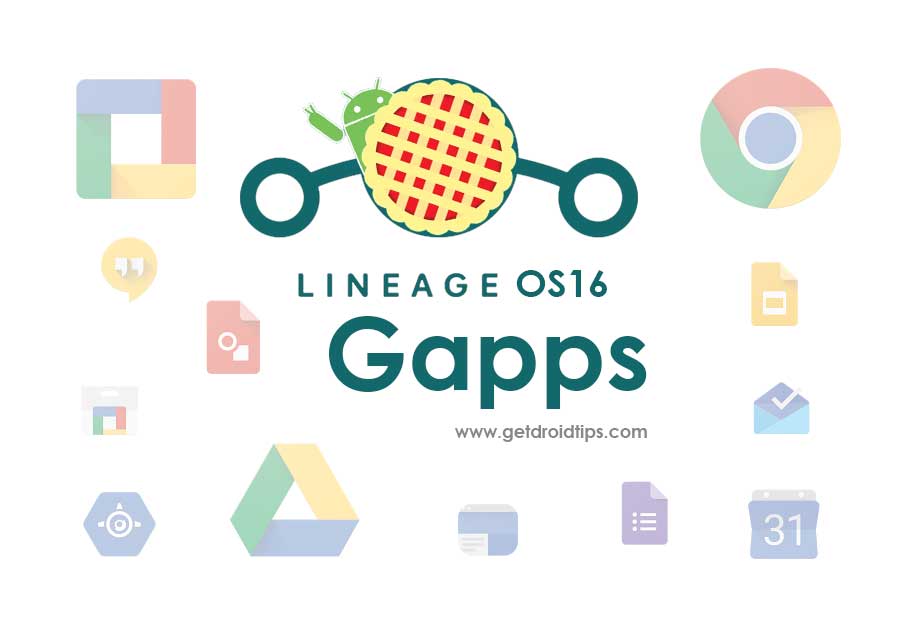 What is GAPPS?
Gapps stands for Google Applications, and usually includes Google Play Store, Gmail, Google Calendar, and more. If your phone is already running with this apps, then you don't need the Gapps package. Most Custom ROM recommends installing the Gapps package.
LineageOS 16 Gapps:
Lineage OS 16 officially supports MindTheGapps to install all the Google Applications. MindTheGApps 9.0 is now available for download. It is based on Android 9.0 Pie. LineageOS 16 was not compatible with the OpenGApps during the release of the first build. So, Mind The GApps 9.0 is the primary GApps that accompanies LineageOS 16. MindTheGApps is maintained independently by XDA developer javelinanddart.
Download Gapps For LineageOS 16
LineageOS 16 Recommended Gapps
Download Mind the Gapps (Recommended by LOS)
Official Gapps for any device by OpenGapps
Download Official Gapps for both ARM and ARM64
How to Install Official Gapps For LineageOS 16 ROM:
First of all,
First of all, Download and move the Android Pie Gapps to internal storage [root folder]
Tap on the Install Button
Look for the Gapps zip file in the internal storage
Tap on the Pie Gapps zip file
Now swipe to confirm the flash and that's it! You have successfully flashed the Android Pie Gapps on your phone.
That's it! You can reboot your device to enjoy!
I hope this guide was useful to download and install official Gapps for Lineage OS 16.