Thanks to the updated technology today we have tools that can perform multiple important functions relating to a smartphone. Often it happens users want to update the firmware of their device, or install drivers or unlock the bootloader. So, is there any singular tool which can perform various tasks instead of the user having to use ten different tools to accomplish their requirements. Well, the answer is yes and the tool is called GSD Android Tool. In this guide, we bring you the GSD Android Tool V1.0.1 and tell you what it can do. This tool is developed by the GSM Developers.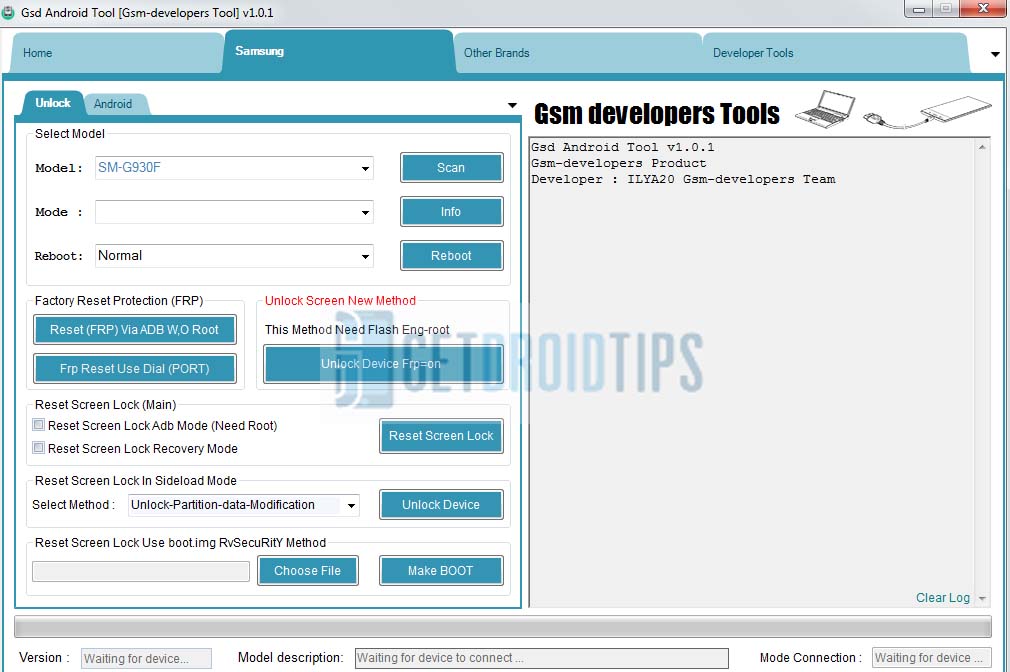 The GSD Android Tool brings a plethora of features at one place. This includes Read device Information, Format the device, Enable Call Record, HW Version, Disable Anti-Malware etc. Also, for Samsung devices, it brings the S-Health Knox Fix and the Exit Factory Mode. GSD can Enable Multi Language, Enable Blacklisting, Disable System update, Enable Camera Shutter. Another icing on the cake is it brings the Root Checker application which you can use to check whether your device has root access or not.
Download GSD Android Tool V1.0.1
Here is the download link for GSD Android Tool.
You May Also Like,
All you need to do is install the GSD Android Tool V1.0.1. Then depending on what device you are using, you can use the various features it provides. You can see the image above. So, we hope this tool proves useful to you. Stay tuned to GetDroidTips to know about more such important tools.