When it comes to the look and feel, Apple's iOS UI looks just awesome though the UI hasn't changed that much as compared to other custom skins. On the other side, Xiaomi's MIUI skin and icons also look too cool and eye-catching. Now, if you're using any of the Xiaomi or Redmi devices over the MIUI 10 version, you can check out the latest iOS Pro MIUI Theme. Check out the full article and if you're interested to taste this third-party theme, you can download it manually from the bottom of this article.
The new MIUI theme based on iOS look offers similar kind of theme, icons, notification panel changes which you can find on iOS. The notification panel icons seem minimal with iOS type control panel, lock screen, and music player as well. Whereas, the theme icons are fully changed to iOS icons. Additionally, the control panel has a blurred background over the wallpaper which looks stunning.
iOS Pro MIUI Theme for Xiaomi Phones [MIUI 10]
Thanks to the forum member LUCAANTONIO for developing and sharing this theme file for all. As we already mention that third-party MIUI theme is available to download from the link given below. If you like the iOS theme and icons and want to try it on your Xiaomi or Redmi device, check out the theme images below.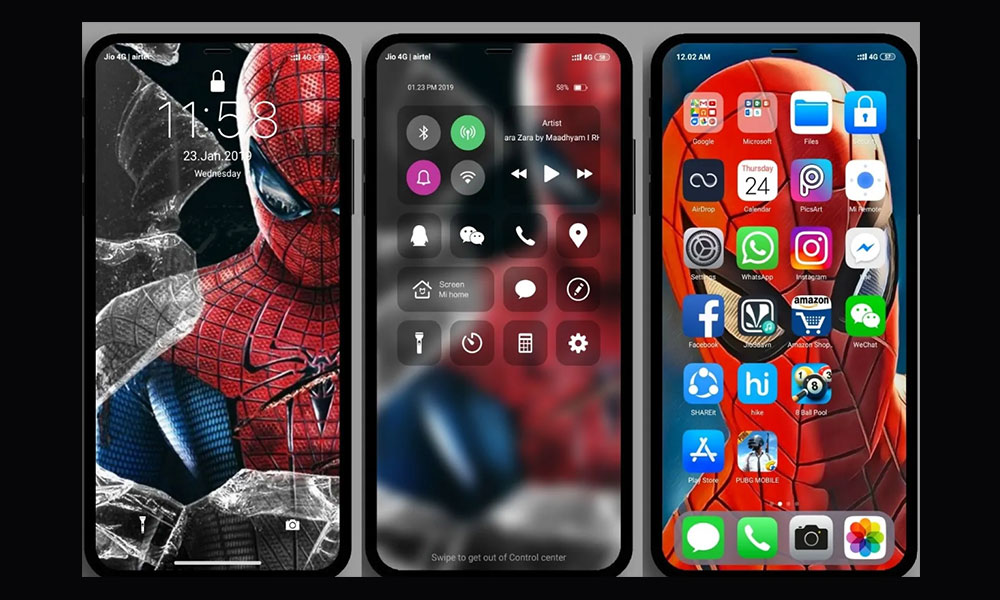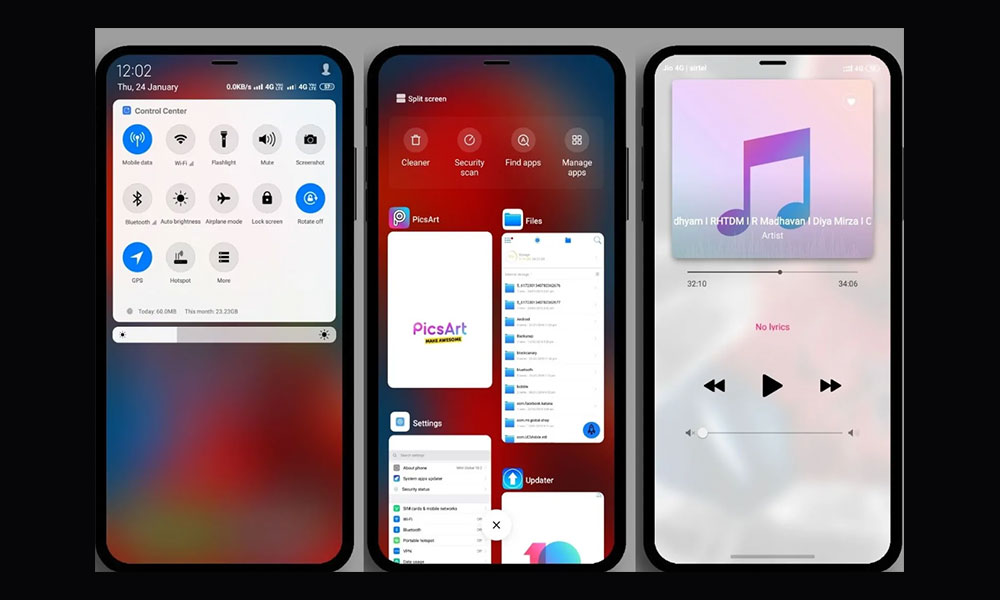 Make sure that your device should be running on MIUI 10 version in order to work that theme completely. However, if you're running MIUI 11 version, you can try to install the theme for once. We mentioned all the visible changes and looks of the theme. Additionally, the theme offers default MIUI style notification bar but the icons are looking like iOS. Now, if you want to download the custom theme file on your device, check the link below. We have also shared the installation steps.
Download iOS Pro MIUI Theme
Steps to Install MIUI Theme (mtz) File
First of all, you have to download the theme file in the .mtz extension.
Then copy the file to your device's internal storage or SD card.
Now, open the Themes app on your MIUI 10 running device.
Go to the downloaded themes section > scroll down to the bottom > tao on the import button.
Next, search for the downloaded theme (.mtz) file and select it.
The theme will install automatically on the Themes app.
Then, select the theme again to open it and tap on the apply button.
Wait for it. That's it. Reboot your device for once.
Enjoy!
We assume that this article is helpful to you and you've easily applied the iOS theme on your MIUI 10 running device. Feel free to ask in the comments below for any queries.